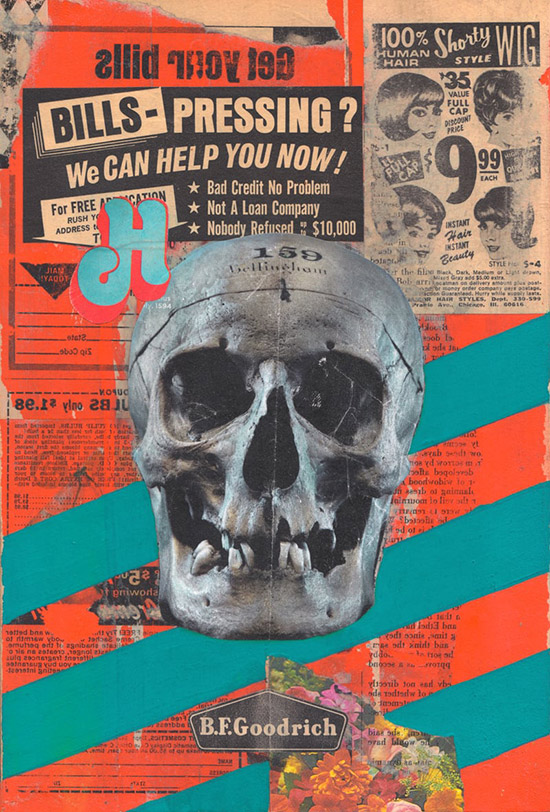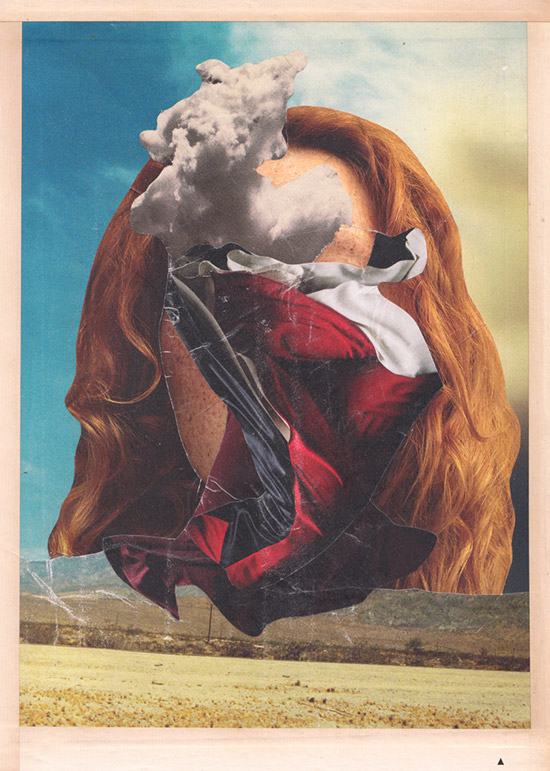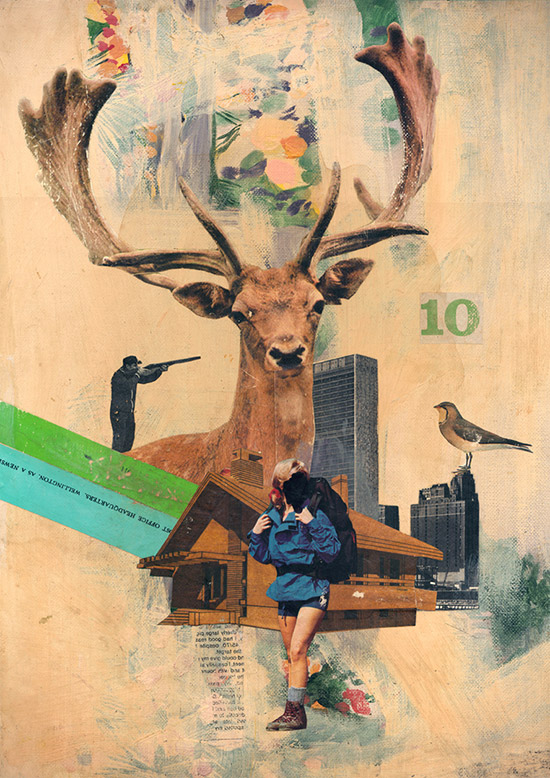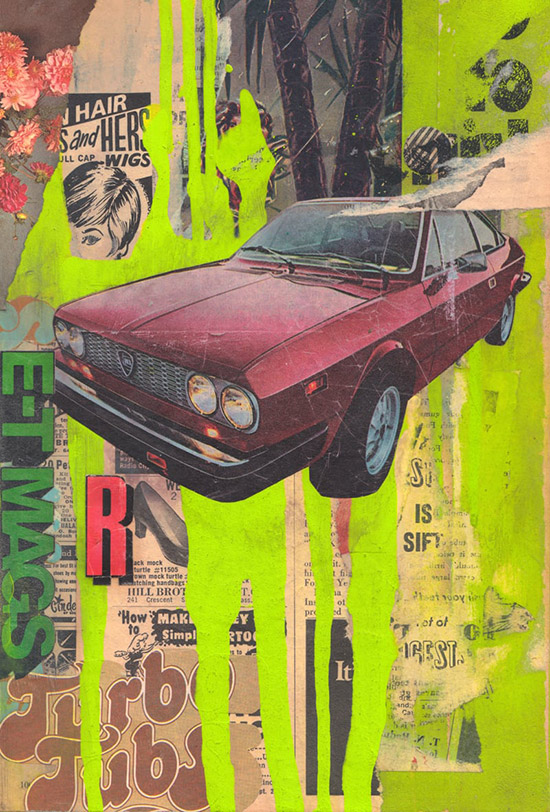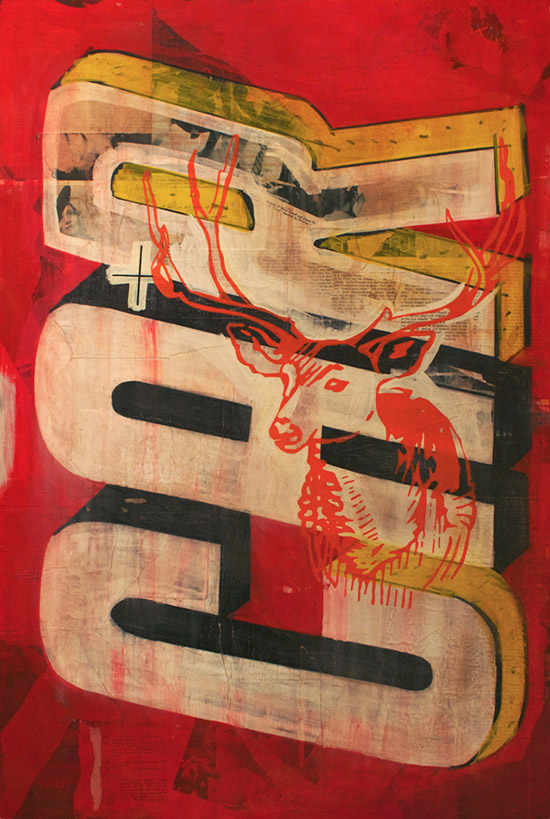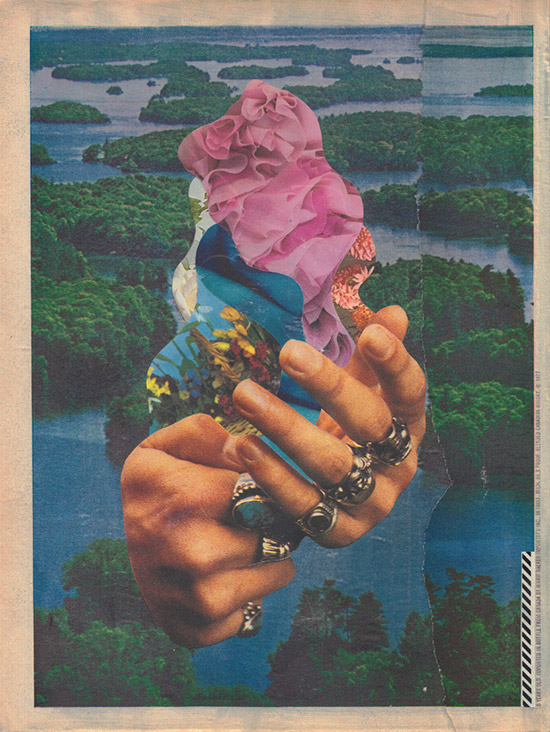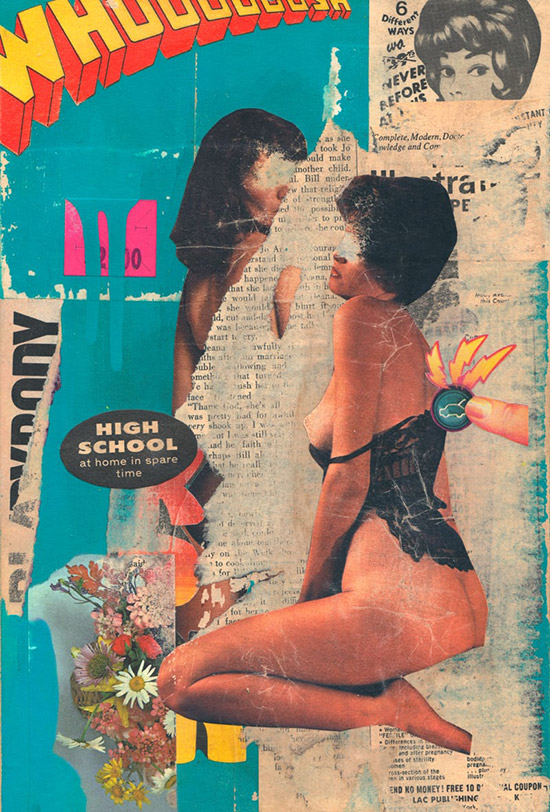 Danilo Brandão is a Brazilian Australian collage artist, designer and illustrator currently based in Sydney, Australia. He mixes a collage, paint, typography and found imagery to experiment with processes and forms, creating overwhelmingly stunning line of fine art ensembles. In his works the usage of colors, imagery, details, shapes and forms – all the aspects are polished to the max so that the final pieces are beautifully in harmony and they seem so incredible effortless. Nothing and same time everything stands out creating a compelling beauty that keeps me fascinated.
He says spontaneity, feeling and intuition play a major role in his works; each piece is different, layered with a variety of images until a single idea or something exciting comes to life, creating it's own surreal narrative. He freestyles when collaging and sees where it gets, instead of planing the work prior to doing it. He then interpret those visual results and give the work a meaning.
Danilo has exhibited his artworks across the Australia in cities like Sydney, Melbourne and Brisbane. And his stunning artworks have been published in a number of relevant magazines and books around the world including the UK, Australia, Brazil, Argentina and Malaysia.
Check out his brilliant portfolio at www.danilobrandao.com