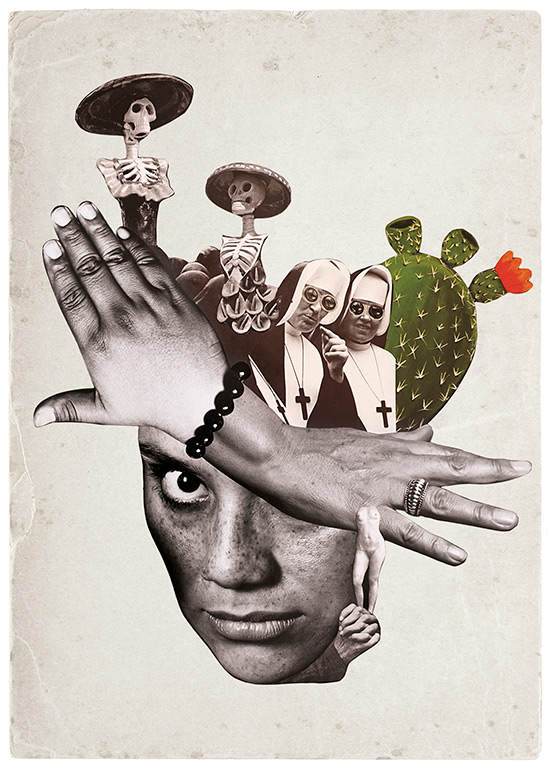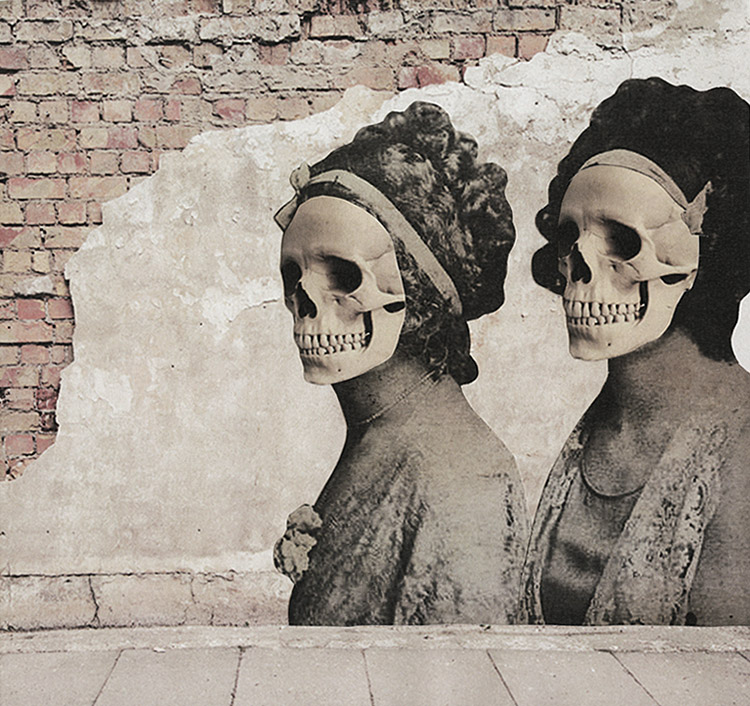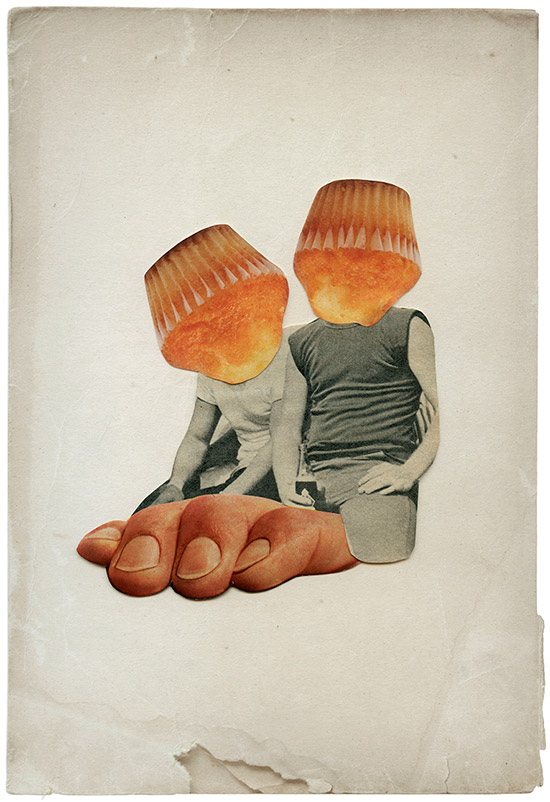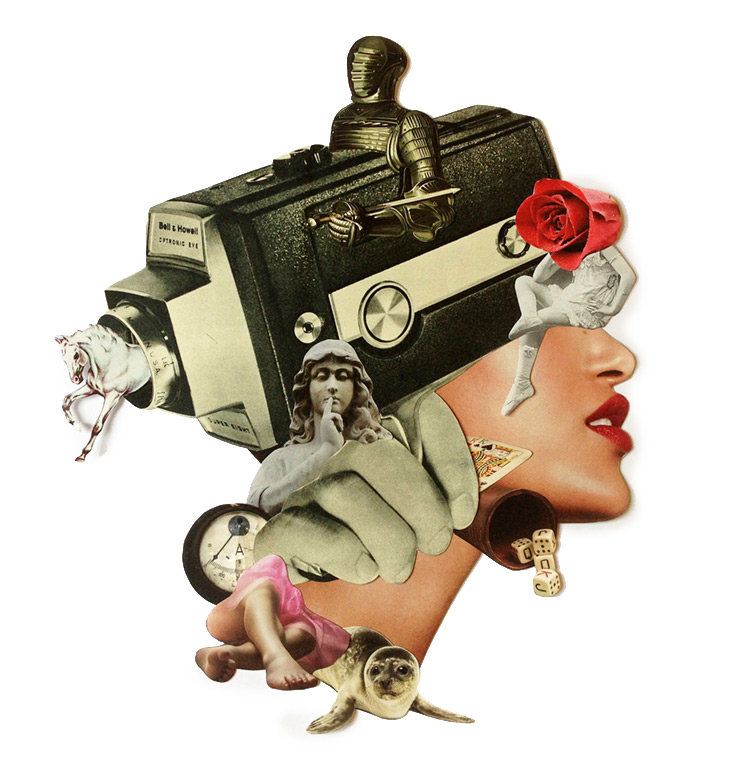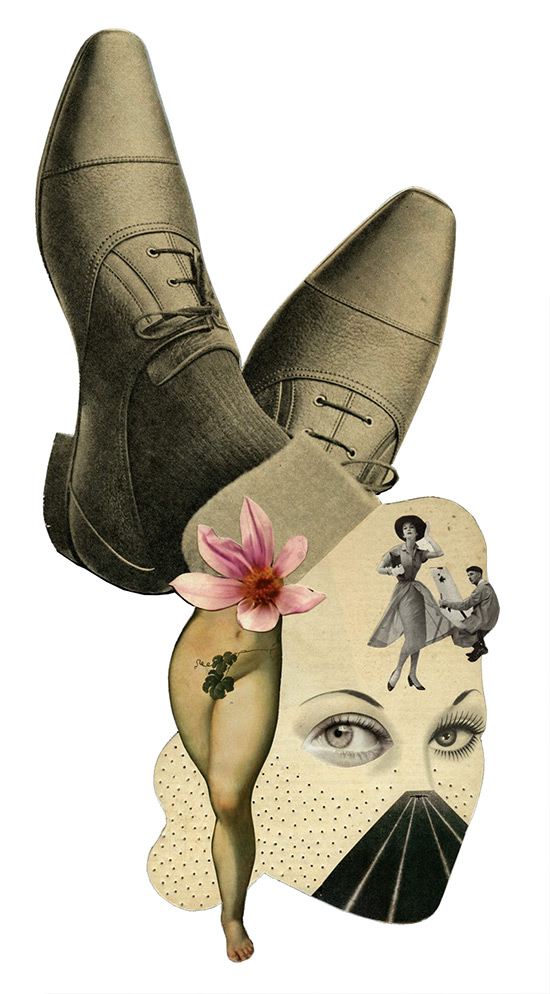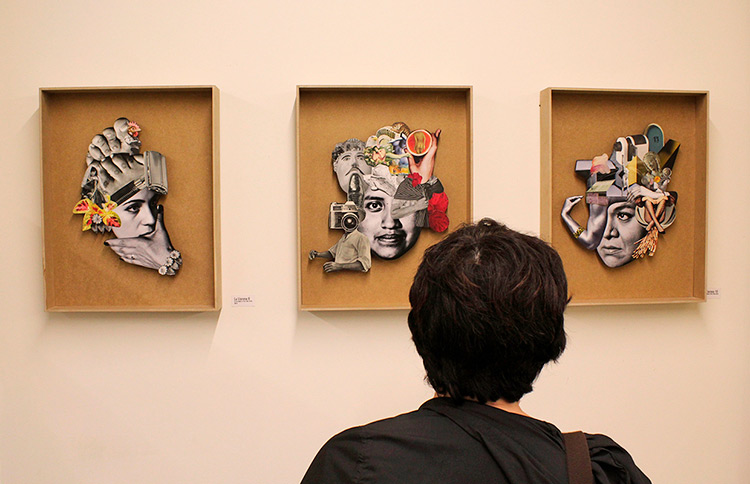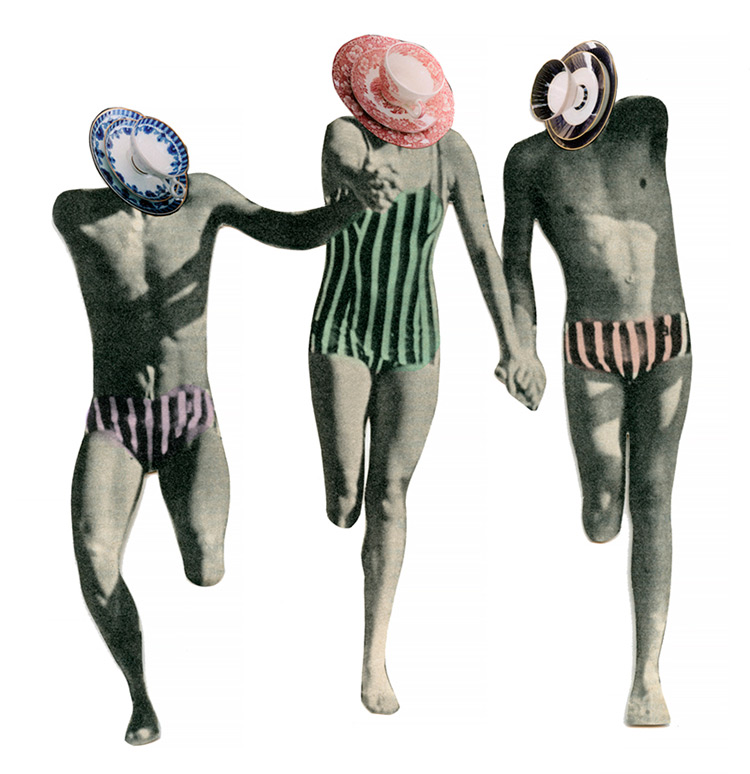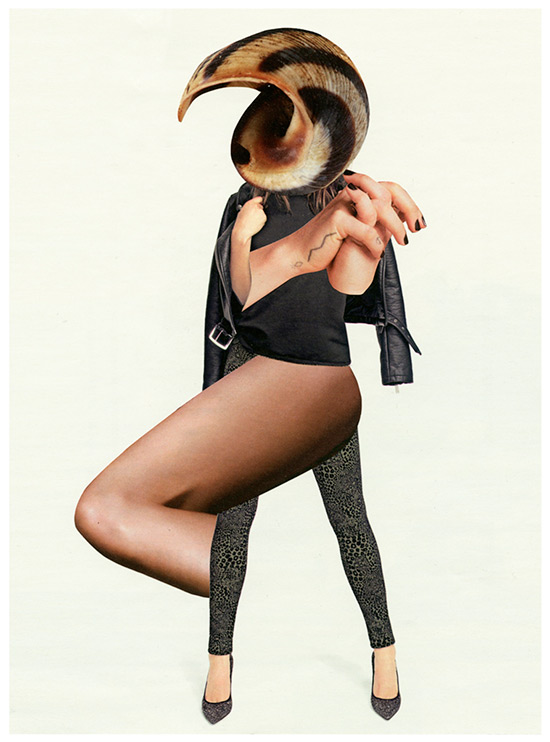 Rebeka Elizegi is an art director and graphic designer based in Barcelona, Spain, where she runs Alehop design studio with her partner, illustrator Victor Escandell. Along her commercial works she creates beautiful and illustrative handmade and digital collages for publishing houses, professional decoration projects, as well as personal exhibitions and art works.
After many years of dedication to work with collaging technique and period of experimentation with large format digital collage, she is currently working manually – returning to scissors, glue and the exploration of various materials.  She likes to combine thumbnails and large pieces, creating a universe of "flying" fIgures and often works with silhouetted figures mounted on foam and wood, which seem as if they were floating next to the wall, projecting a small shadow, and adding more depth and volatility to the work.
She states to be inspired by movements like Dada Dadaism, ready-made, pop art, street art, and anything that seeks to transgress what has been socially established as normal and correct.
The female figures are mainly the central focus on her works, and she has elegantly dodged to fall into self repeating cycle, instead, her back catalogue is a interesting and very versatile unity of beautifully build collages, that breaths certain past time gracefulness. She also work on the idea of generic diversity and sexual ambiguity, always with surrealistic and suggestive language, and allowing total freedom of interpretation to the observer, which is the most interesting part to me – depending on who and how the pieces are looked, the visualization can totally vary from the author's vision, which is always unilateral and the starting point of the work.
Check out more of her awesome works at www.rbkcollage.com