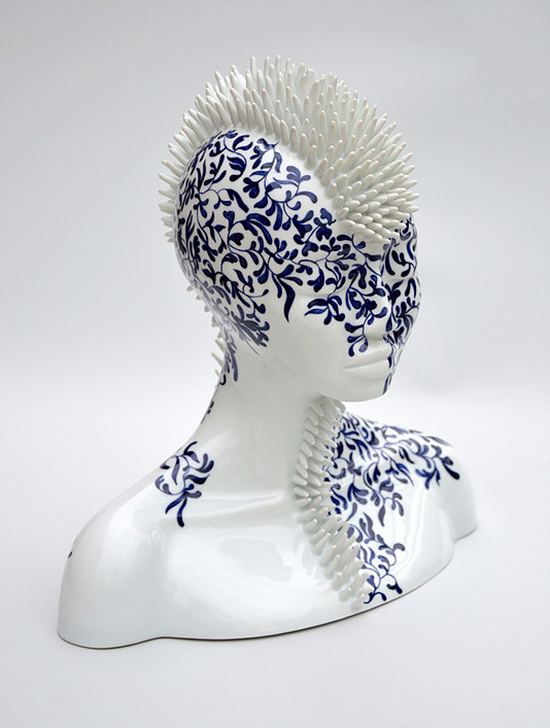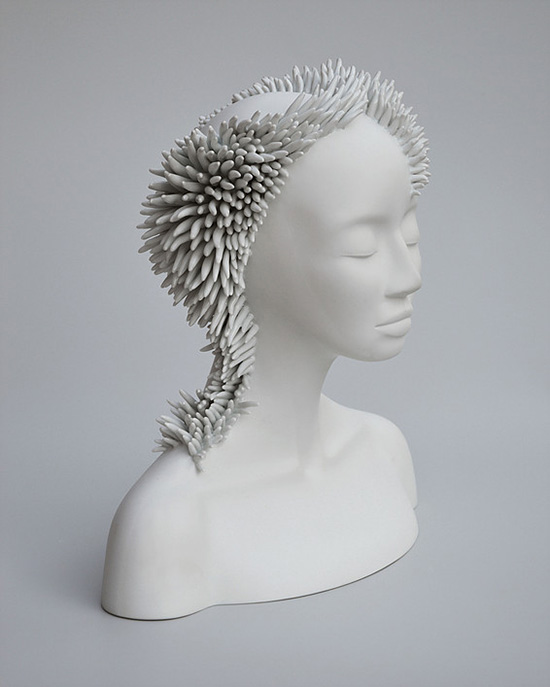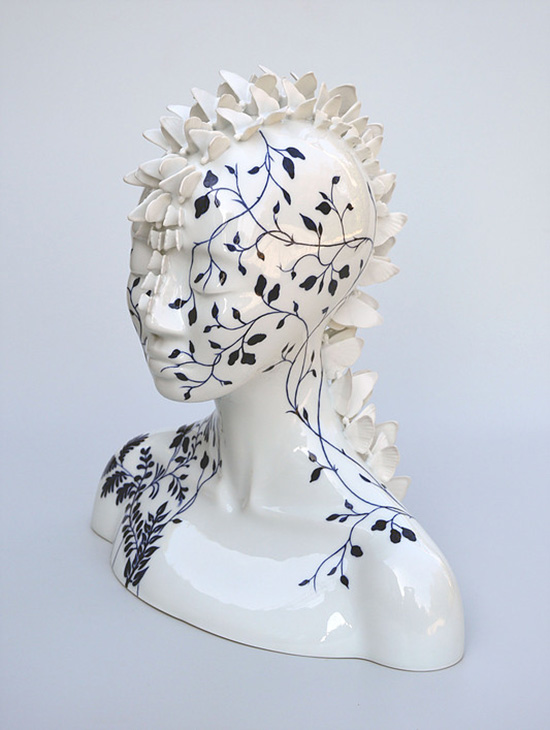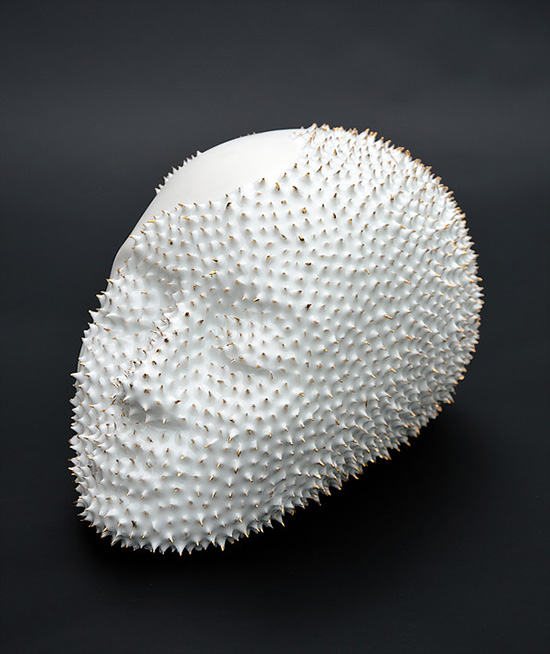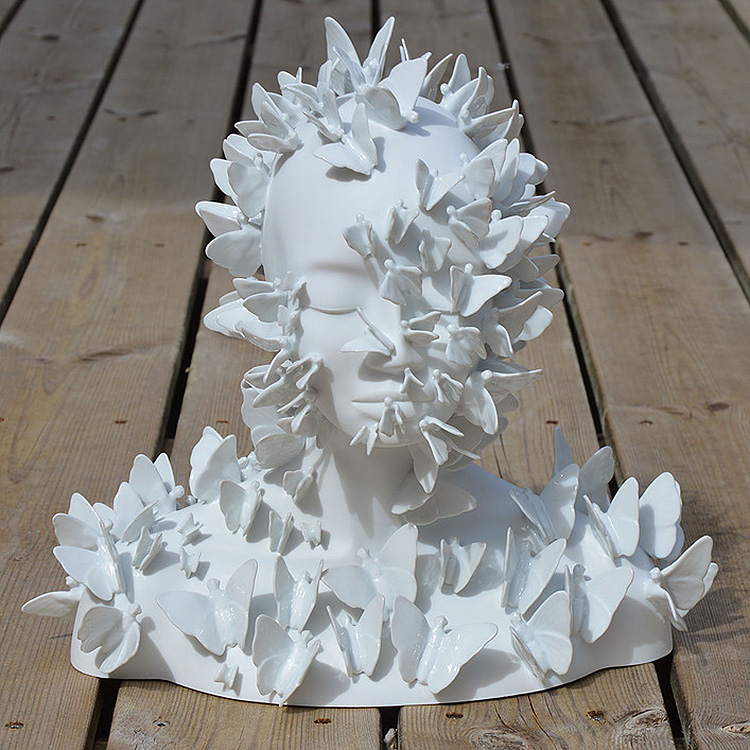 Juliette Clovis is Bordeaux, France based multidisciplinary contemporary artist, whose porcelain portrait sculptures showcases women gorgeously as hybrid beings ornated and mixed with myth and tales. Her works are tender yet very strong and narrative sculpted stories that revolves around three main themes, the links between human and nature, the opposition between life and death and the dialogue between tradition and modernity. Fascinated by the wild beauty of Nature, the artist draws inspiration from it to create her human jungles and to explore the wild aspect of human body. Conjugating ambiguity and employing metaphors, Juliette's work wobbles between a prophetic picture announcing the birth of a new living being, human body with a half-animal half-vegetable face; and the onset of death caused by an hungry nature wanting to take back its rights.
She works with noble and classic material, the Limoges porcelain, which allows her to confront her deeply contemporary vision of art across a traditional and ancestral technology. All her sculptures are mixes between contemporary expressions and classical forms, dialogue between history and modernity.
Art is matter and matter makes Art in Juliette Clovis' work.
Check out her homepage for more stunning works on www.julietteclovis.com