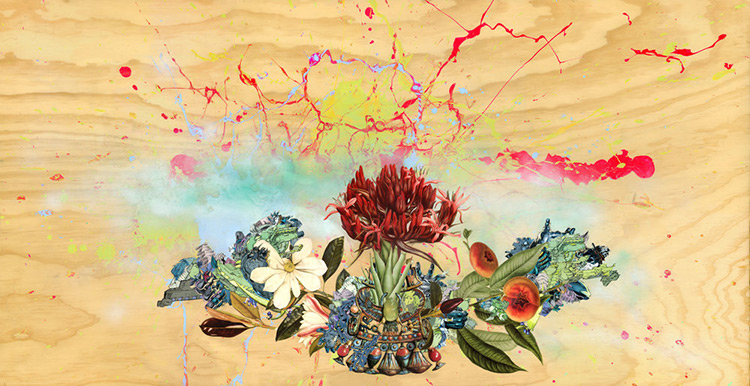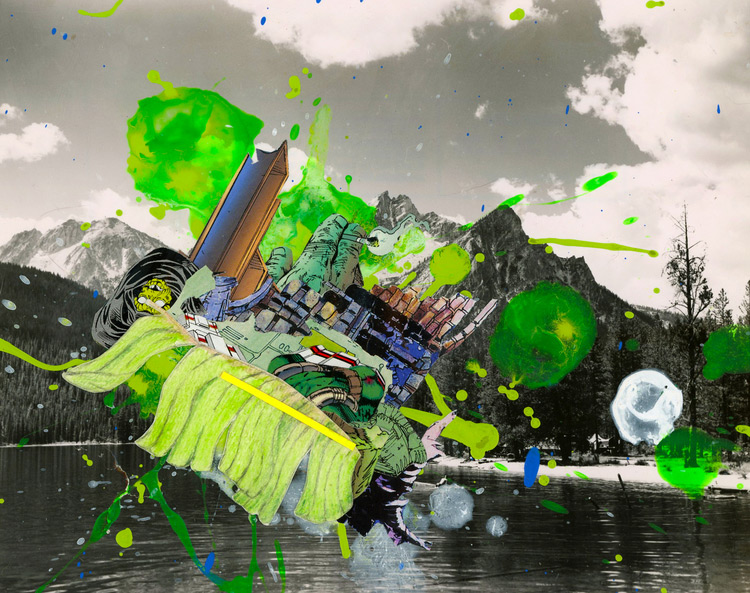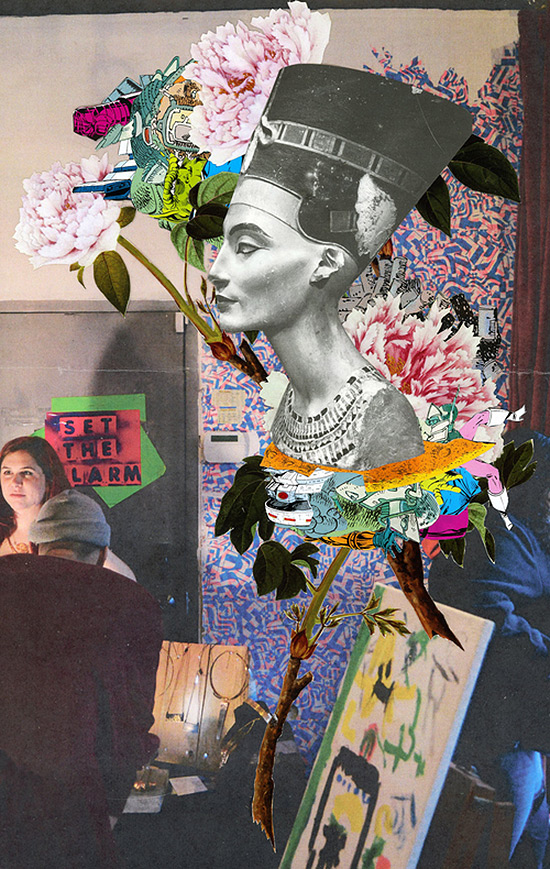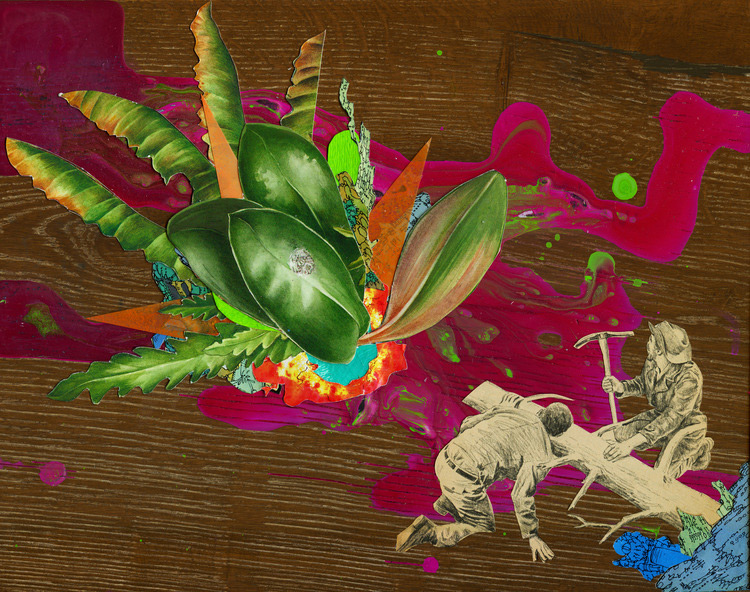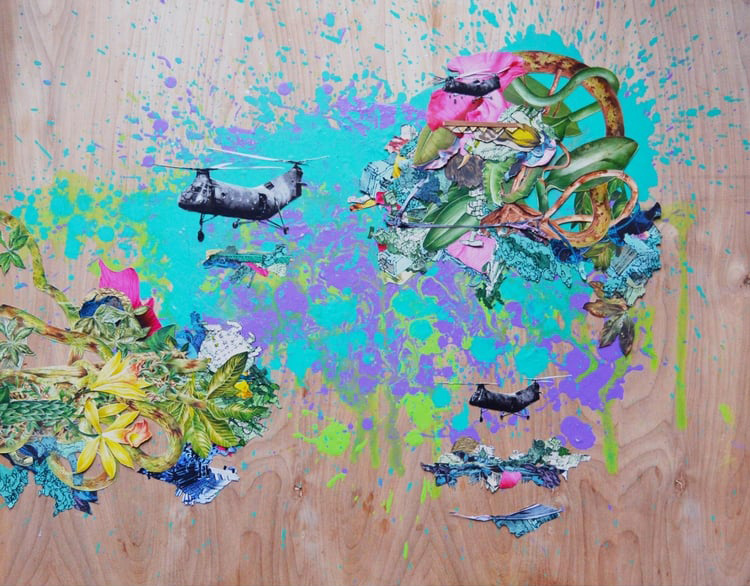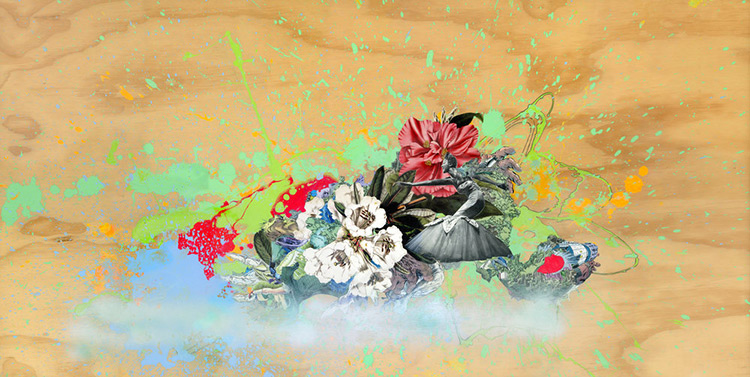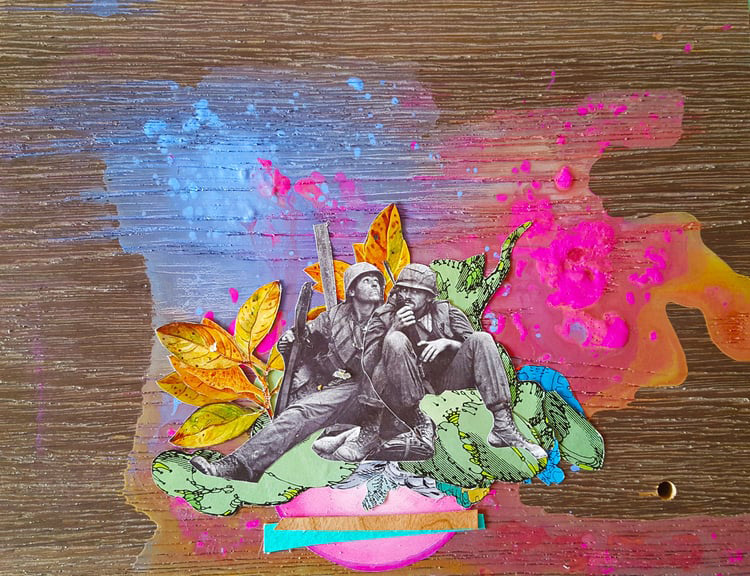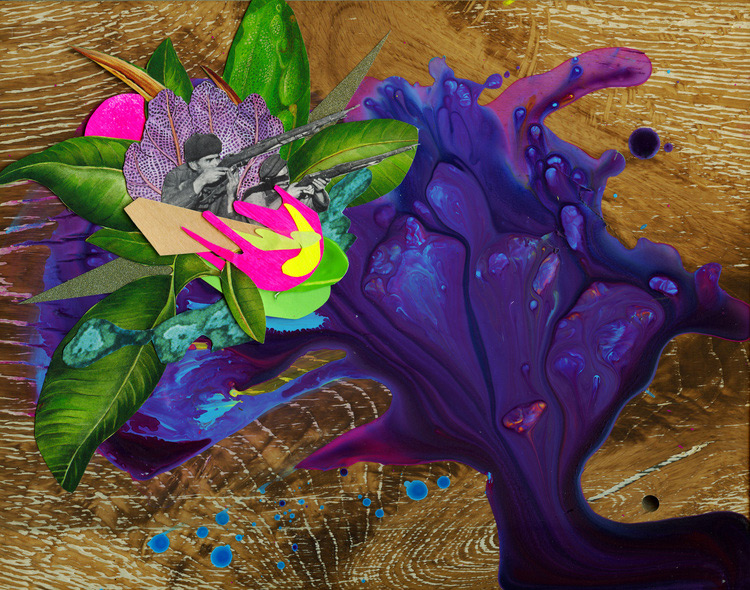 Now introducing, Anna Rindos, a self-taught artist who currently works and lives in Brooklyn, NY. Her works build brilliant chaotic ensembles, creating beautiful detailed collage tales atop wild colour vortexes. At first glance, the frenetic compositions take your breath away. Amidst raging oceans of colour intricate details slowly become revealed, leading the viewer to calm waters.
In her own words, Anna is interested in reviving the forgotten and tossed and her stunning collages rely heavily on found materials; highlighting what others have defined as trash. She combines contradictory tastes and states, and creates fantastical landscapes in which commonly accepted roles and contexts are questioned. Viewers are invited to approach gender, occupations and historical imagery in a new lens using contrasted and unexpected imagery. Just beautiful.
Anna has showcased her works in various local art shows in New York, USA. A firm believer in the power of public art, Anna has also erected a wheat paste mural within the Brooklyn's DIY art space, the Silent Barn.
Check out her website for more visual treats at www.annarindos.com