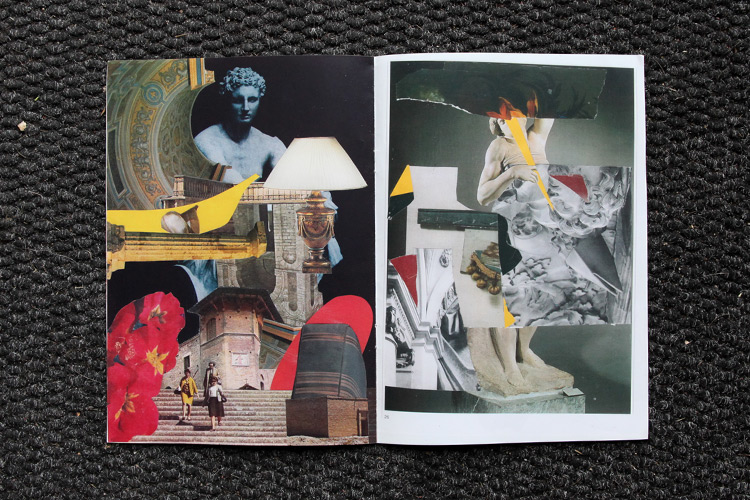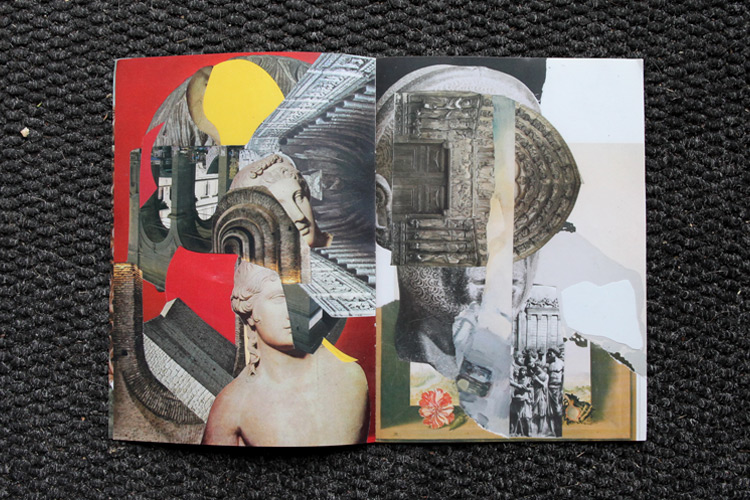 Fckn italian
Super smooth and stylish collab zine between two very talented artist, Franz Samsa from Italy and Tutanka from Argentina. The zine hasn't that many pages, only 12 pages, but it sure delivers more than you expect. Both artist  are well known for their skills and both could easily do a their own zines/book but together, the content is just perfect. While enjoying the zine as an art publication, the artist in me tends to search the details, trying to see and understand the hidden structures specially if it's a collab piece but this zine page after page, this is solid and incredibly seamless gold.
A5 format, 12 pages, released in March 2017.
Created and edited by Franz Samsa & Tutanka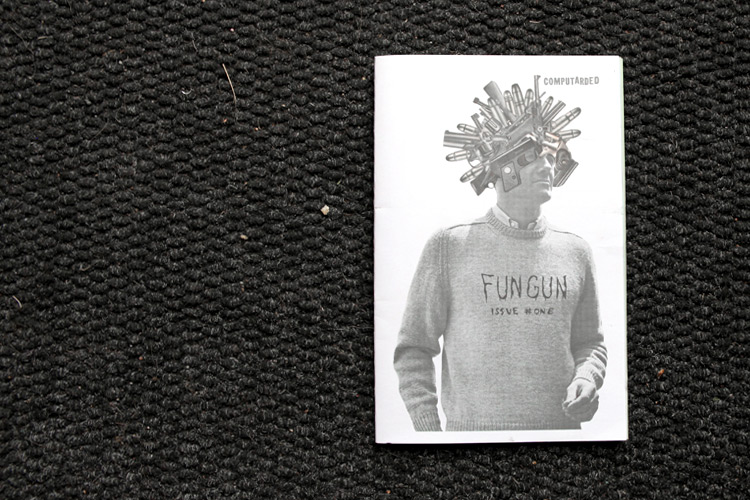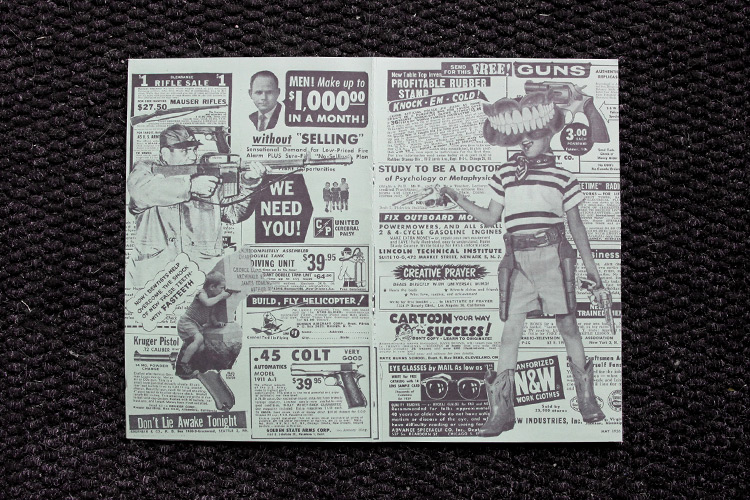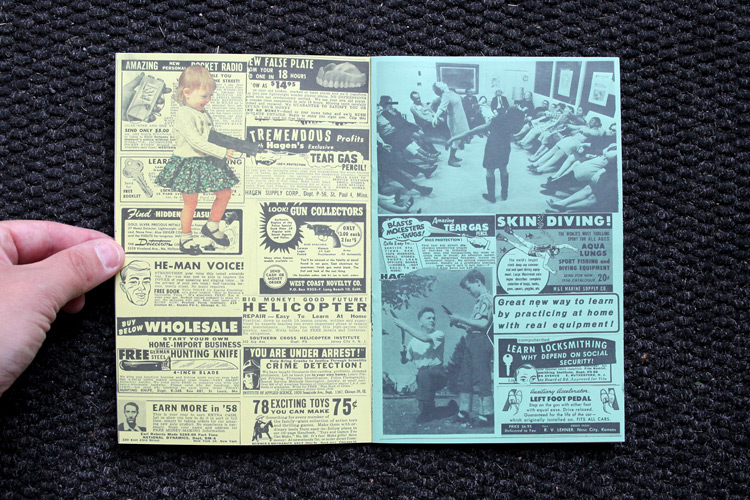 Fun Gun – Issue 0ne
Chad the Computarded sent me the zine as an extra while posting other stuff so I wasn't expecting this. The simple and minimalistic cover (if compared to content) doesn't prepare you for what's coming. Instead of bold and big collages, the Fun Gun is very cool package of really old schoolish fucked up magazine stuff – Pages are full of small, detailed "stories" forming visually very pleasing totality. This remains me the days I had just bought my first vintage magazines from the flea markets and nervously building my first attempts of collage. This mainly black and white beast is printed on bit thicker and coarse paper which adds its own touch to already cool atmosphere. Chad has created and curated  punch of other stuff but this time I felt that I need to highlight this.
A5 format with 16 pages.
Created and edited by Computarded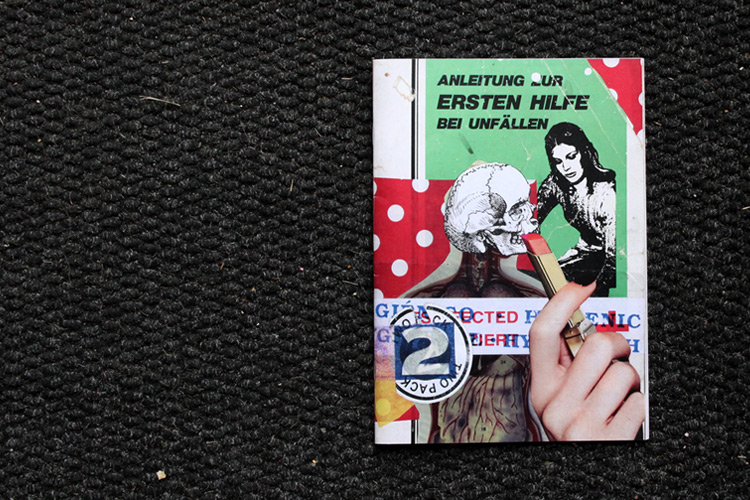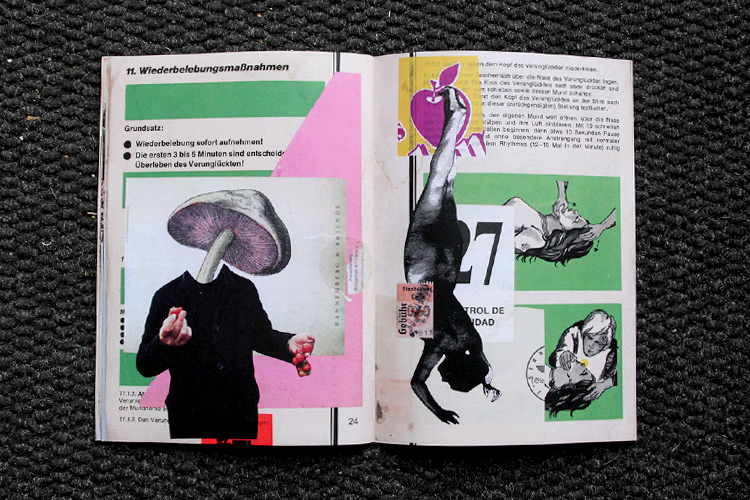 Anleitung zur Erste Hilfe bei Unfällen
Greetings from Germany – this is an impressive 32 pages thick collab zine by Stefan Heuer & Susanna Lakner. If the previous collab zine was text book example of seamless works, this zine provides you the other side of collaborative collaging. This zine is shows how the difference between the styles can take you on an unexpected ride, I can recognize both artist from the works and same time they have created their own voice. The talented artists have managed keep the works vibrant and interesting for all the 32 pages – I love how every time I read it, my attention gets caught on different things and I find new aspects in every spread. And my god, that Dunkin' Donut -tape mesmerizes me!
Personally when doing a collab pice, I love the feeling when I send the starters out and begin to wait the outcome and vice versa, when I have someone else started on front of me and it waits me to put my touches on it. I highly recommend this zine!
A5 format, 32 pages, released in August 2017.
Curated and edited by Stefan Heuer & Susanna Lakner.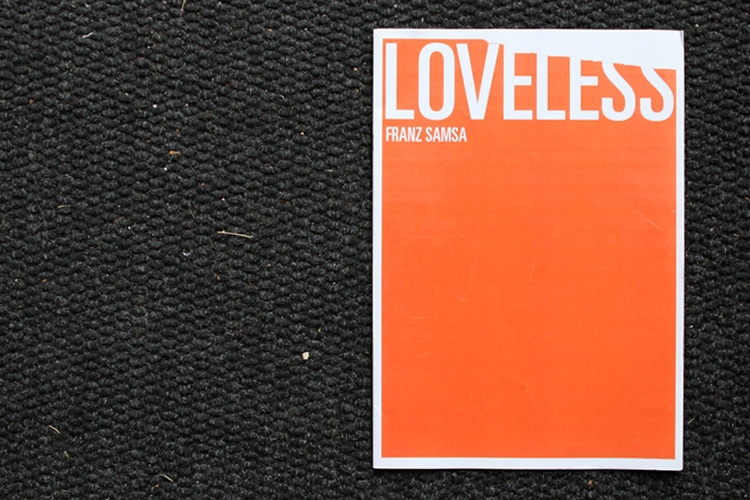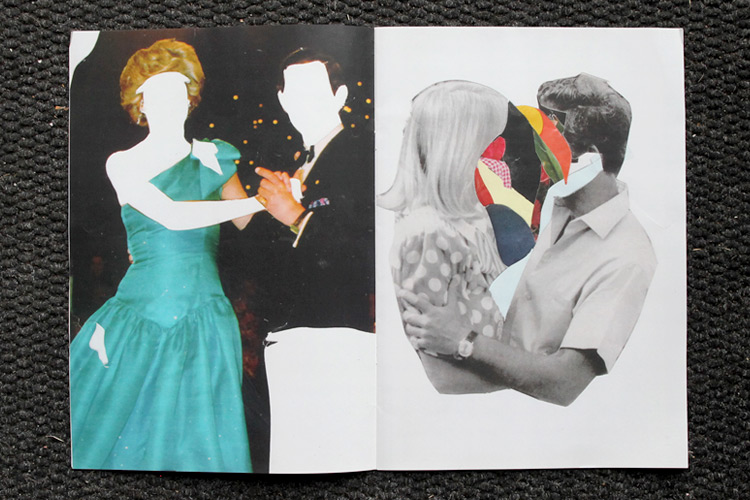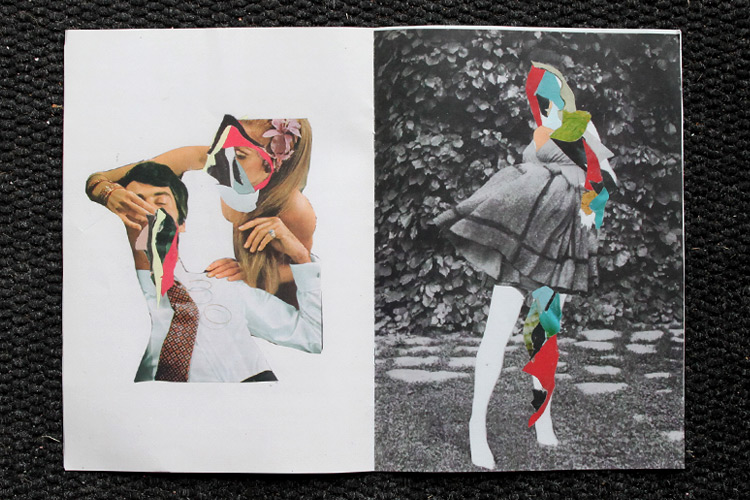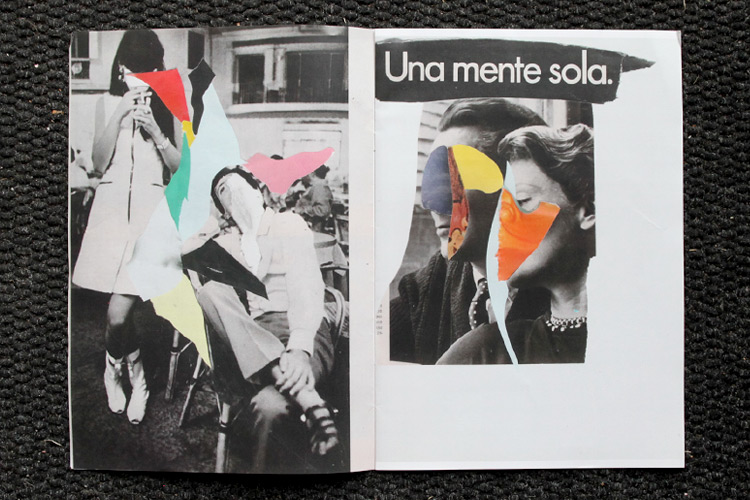 Loveless
When I heard the size is A4, I wasn't sure how it would work… usually the zines are about A5ish size but when I got it, I was surprised. Those full color full page works looks really impressive. I love his works, so what else can I say?
A4 format, 16 pages, released in April 2017.
Curated and edited by Franz Samsa
Want to your zine to be reviewed on Toombes.com? Contact info@toombes.com for more details….