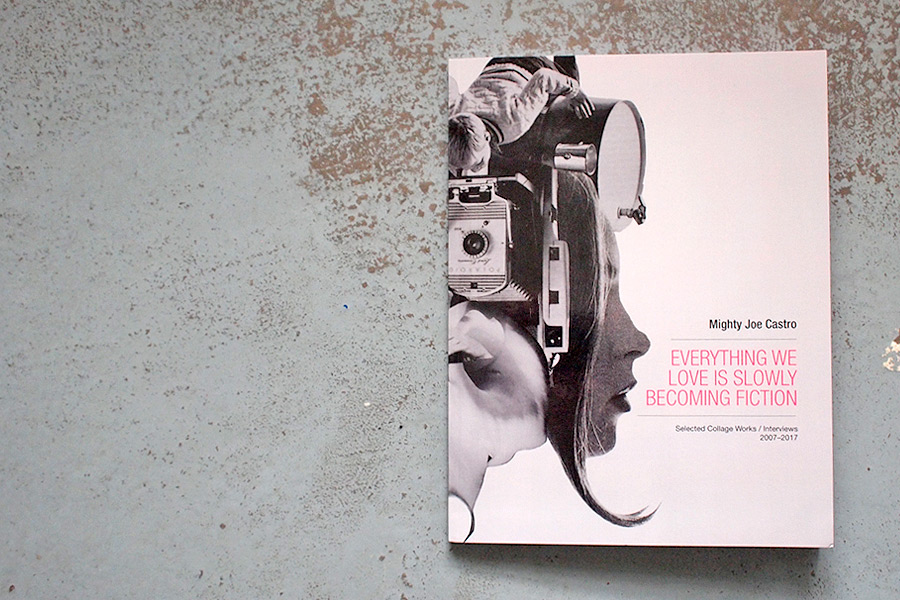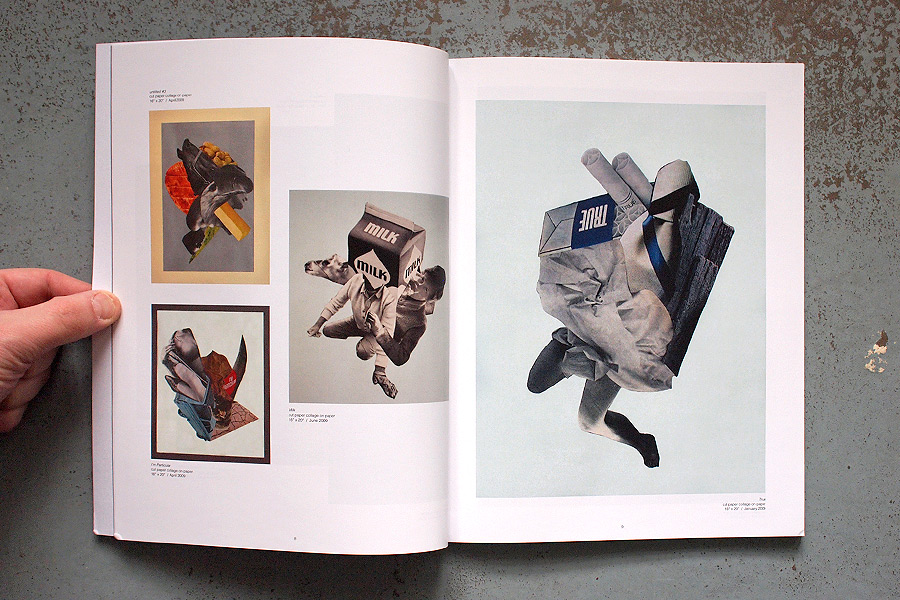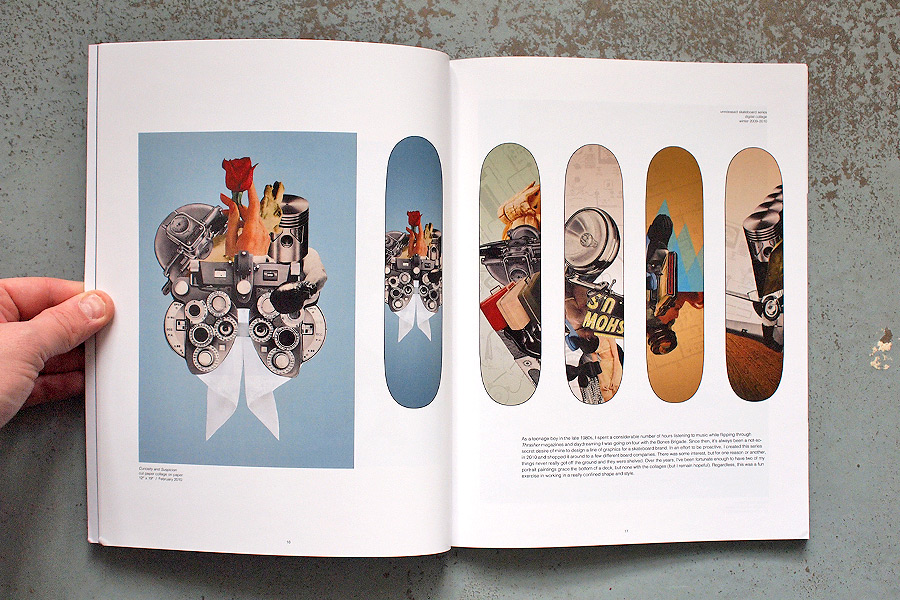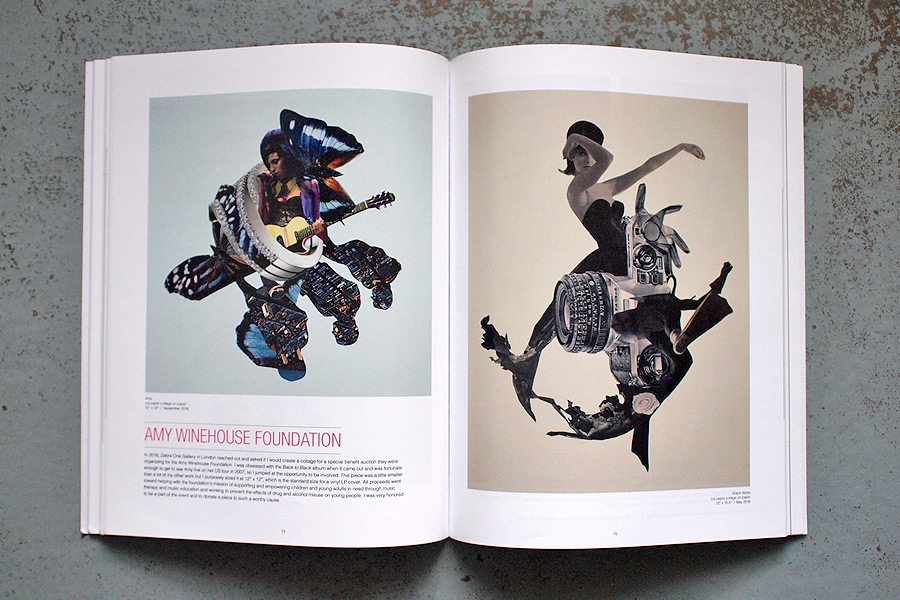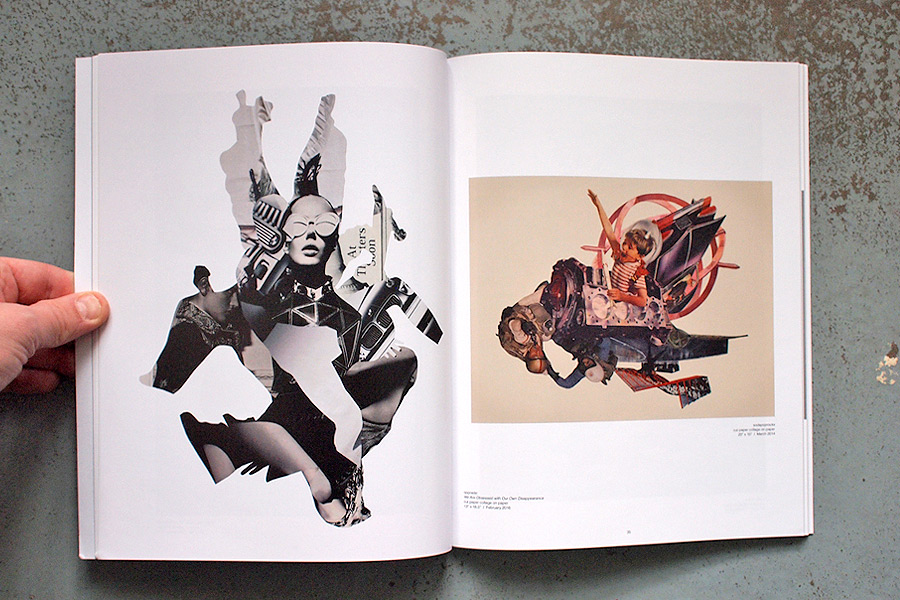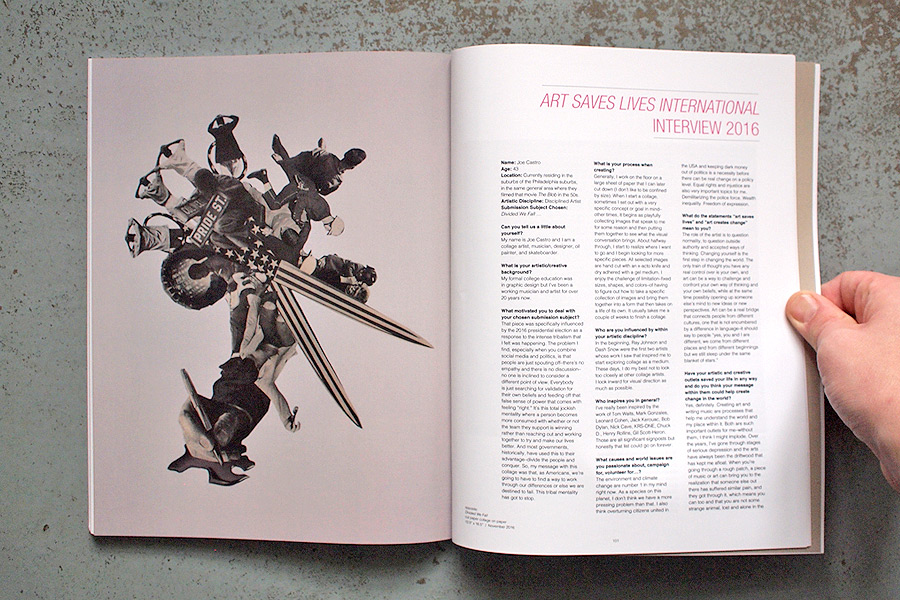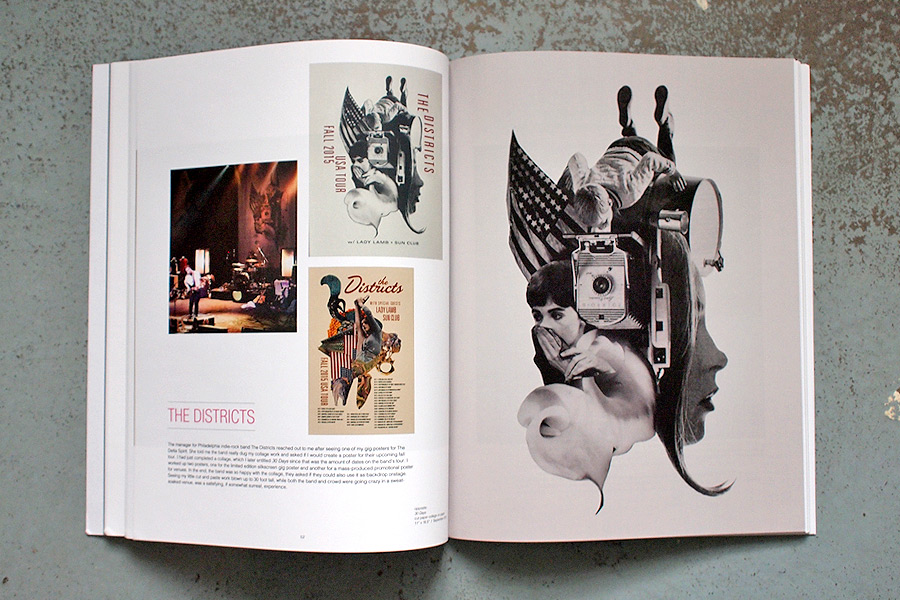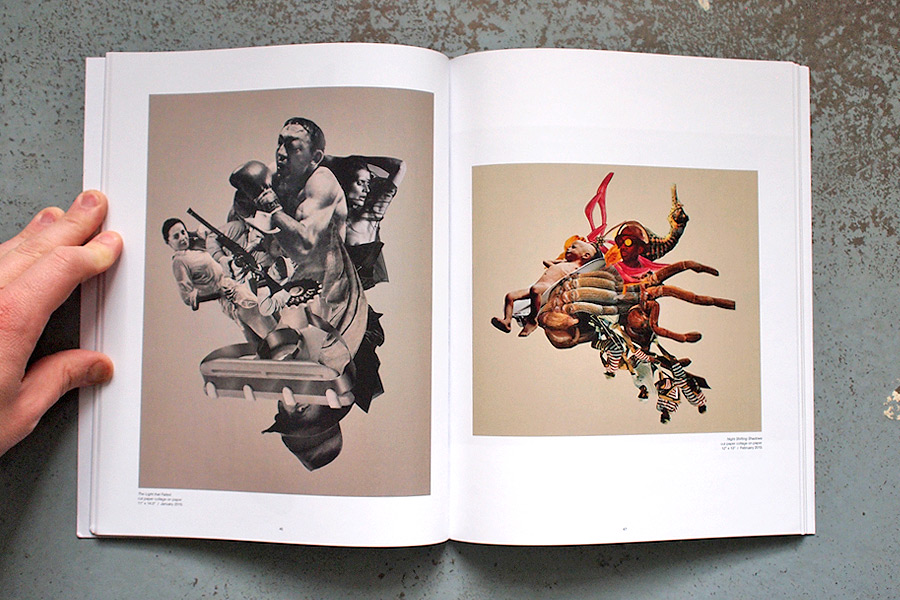 The now introduced "Everything we love is slowly becoming fiction" collage book by Joe Castro is a 10 year retrospective which showcases wide spread of the original collages, album covers and silkscreen posters he has created between 2007 and 2017. And if the impressive 120 original works isn't enough, the book also includes a collection of previously released artist interviews from those years along the new essay by Marta Staudinger and a new interview conducted by fellow collage artist Allan Bealy.
Philadelphia based Joe Castro is a multidisciplinary creative who keeps himself busy as collage artist, musician and graphic designer. If you don't know who is he but if you know anyting about contemporary collage scene, I'll bet my ass off that you have came across of his stunning works – He is one those collagists who has a such a recognizable, unique style. During his career he has showcased his stunning collages in various international magazines and books, like The Age of Collage (Gestalten) and shown the works in galleries and art spaces across the United States, Canada and Europe. He is also a signature member of the National Collage Society.
It was so cool to have this book for the review because Joe was one the first artist I featured on Toombes in 2016 and I've also interviewed him for Cults Of Life #6. The book is a beautifully edited entity with so much to marvel. So do yourself a favor and get this book on your shelf!
Publication details – Joe Castro: Everything we love is slowly becoming fiction
A4 format, 124 pages, released in 2018.
150 printed and each book is hand numbered and signed by the man himself.
http://www.mighyjoecastro.com