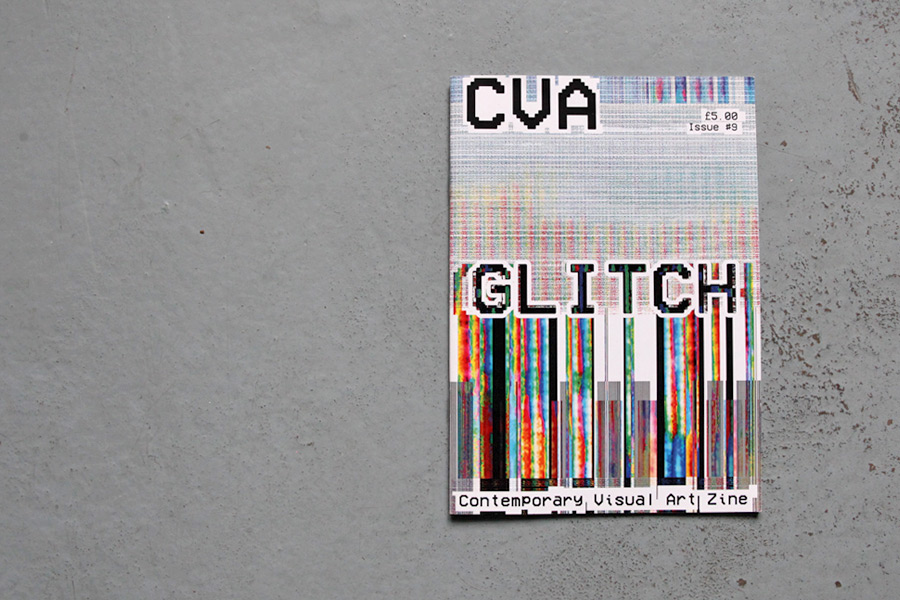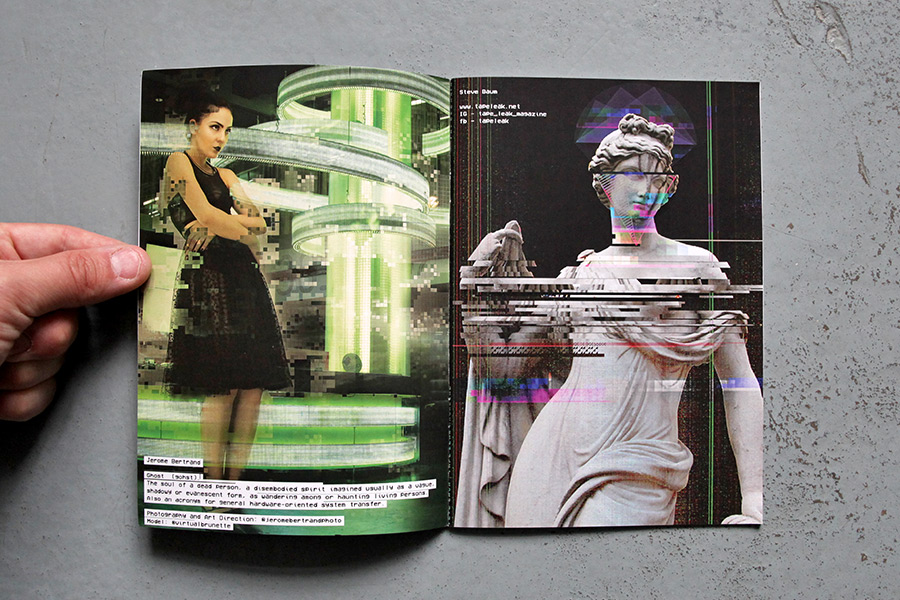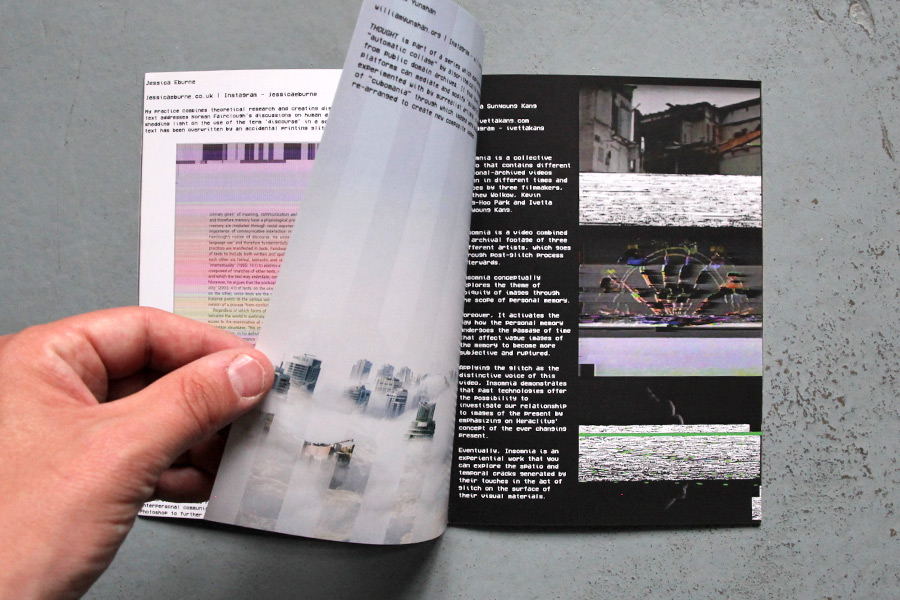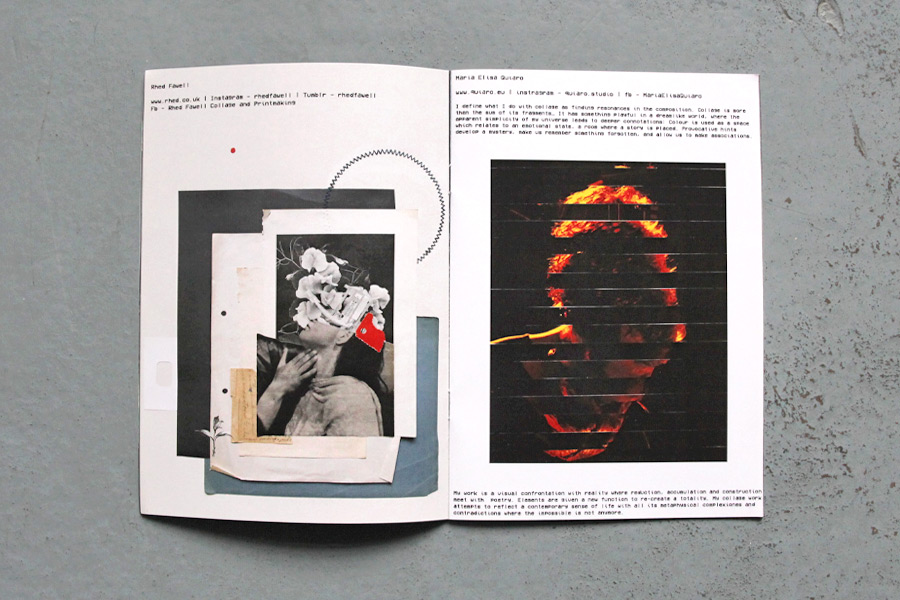 CVA #9: Glitch
CVA aka Contemporary visual art zine is a non-profit publication curated by Jamie F Simpson. This issue is my first encounter with the publication and I really like what I see.
If you look up a definition for the word glitch; it's a short-lived fault in a system, a minor malfunction, mishap or technical problem. Now reviewed issue #9 brings you 24 artists exploring the theme through their own art forms – collage, graphic design, photography, etc. I love glitch art and have been used to it in digital surroundings and now seeing it in a printed form, it works really well.
A5 format with 24 pages, 2018.
Curated by edited by Jamie F Simpson.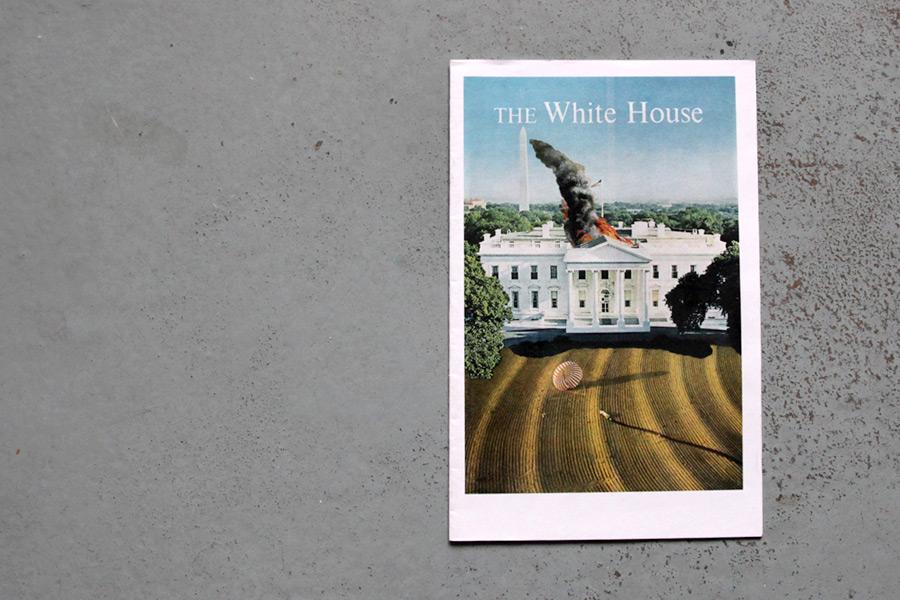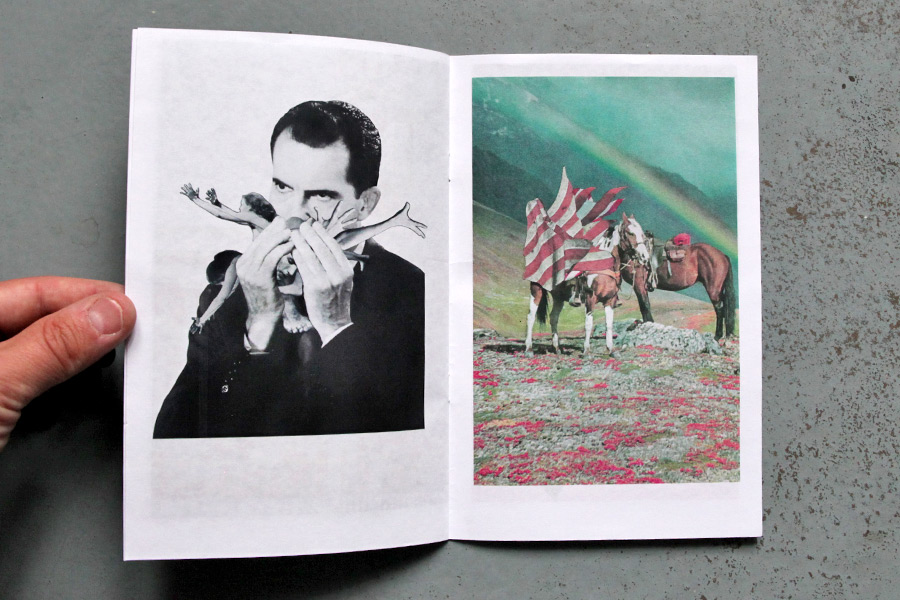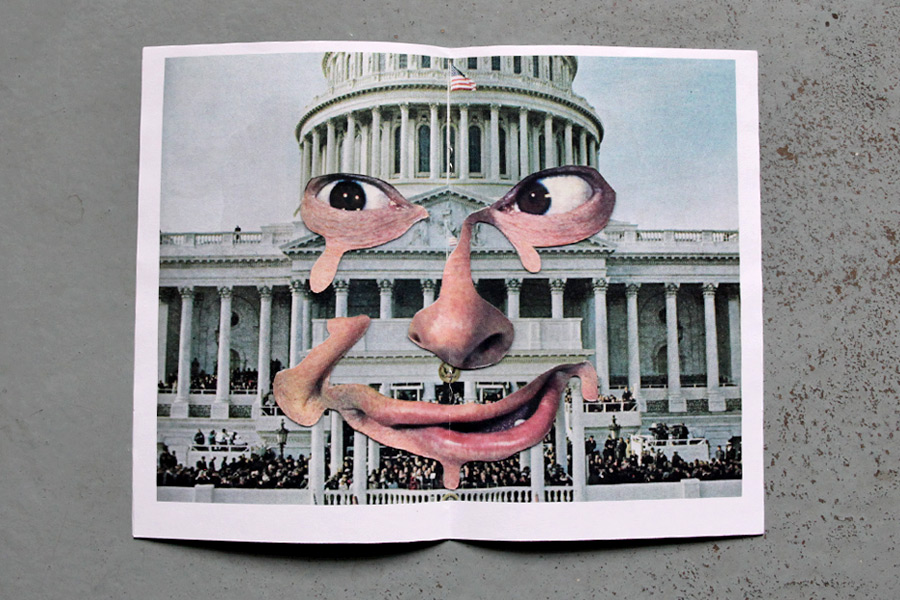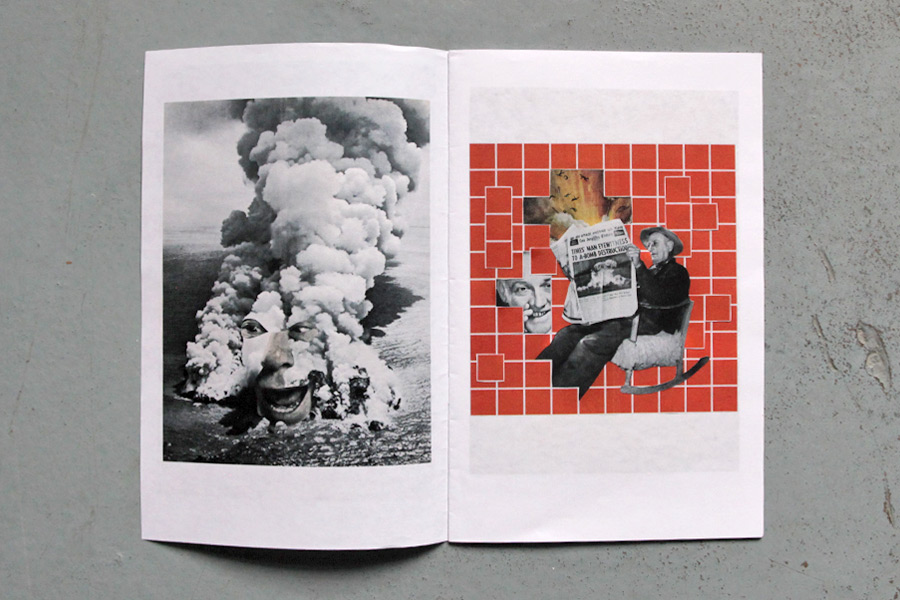 The White House
I have previously reviewed other zine by Chad the Computarded in Printed Tales pt II and I have to say that I love how this zine is style-wise completely different. The White House is small but even more politically charged zine and it brings you a bunch of clever and satirically funny collages – My favorite piece is definitely the centerfold smiley face.
Olympus has fallen…
A5 format with 16 pages.
Created and edited by Computarded.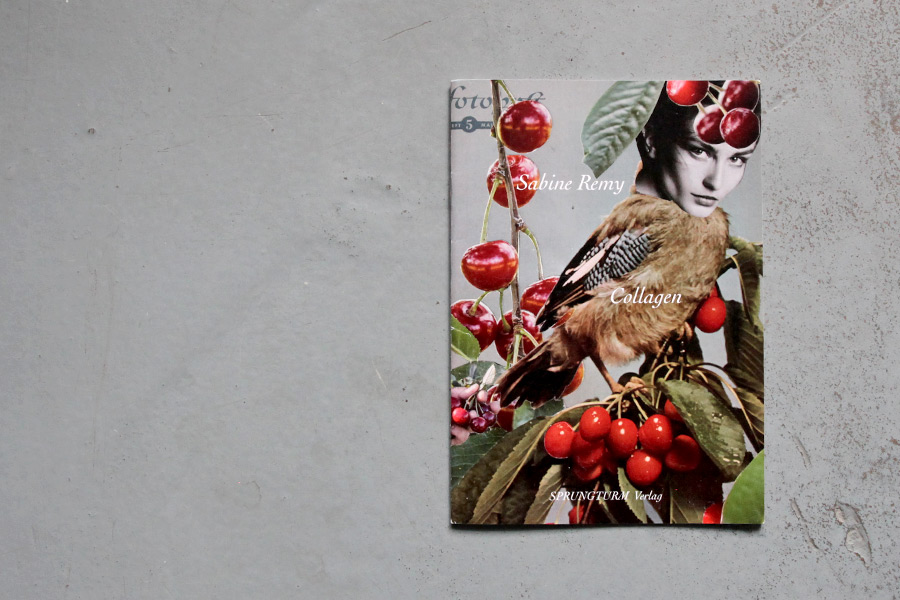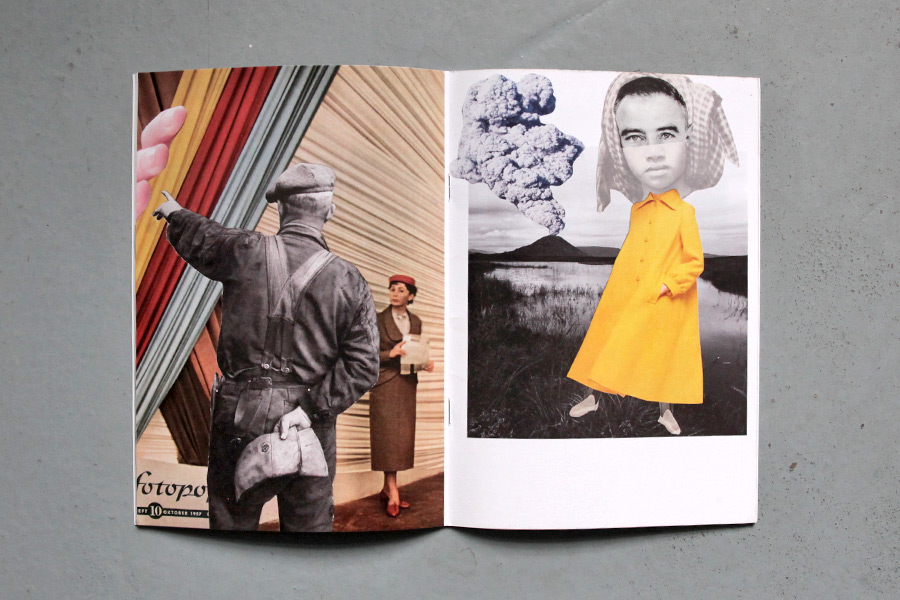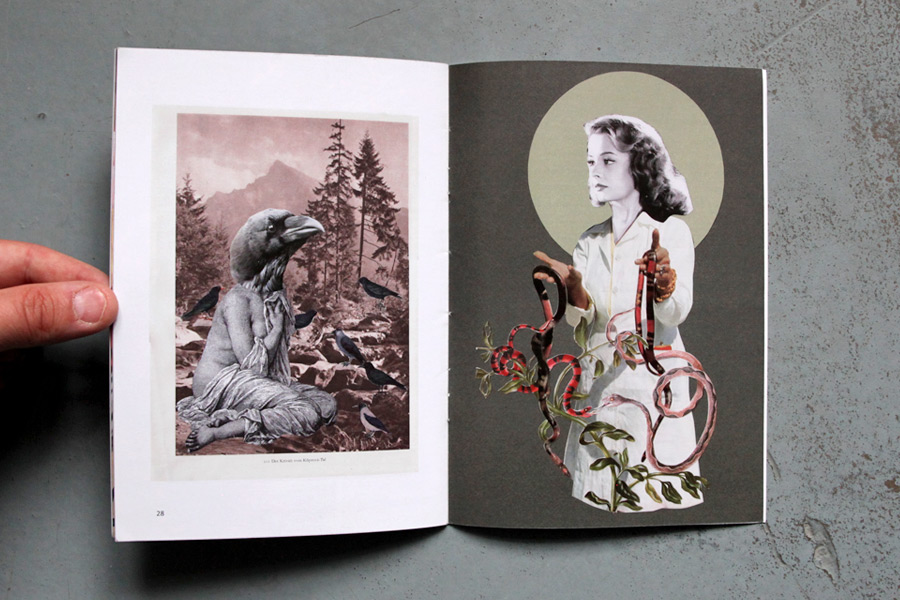 Sabine Remy Collagen
Basically, this is a back catalog of Sabine Remy's collages she has made between 2013 – 2015. With 32 pages the publication gives you an impressive glimpse of the range and quality of her works – She has done a lot and they're good.
The whole publication is very well put together and it's great to go through the pages and see how to works develop during the years. The forewords and artwork details (although the texts are in german) highlights the professional approach.
After seeing this, I need to do one myself.
A5 format with 32 pages, 2015.
Released by Sprungturm.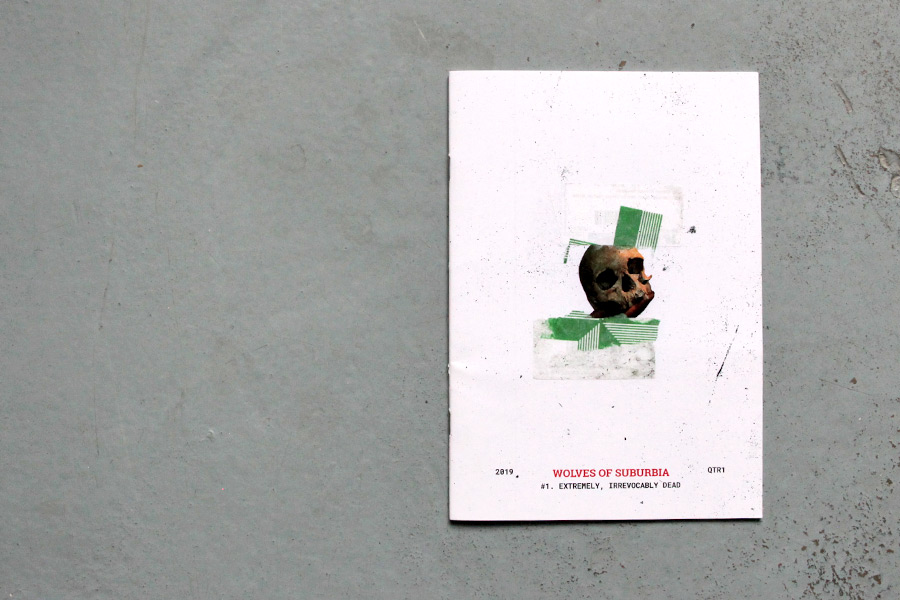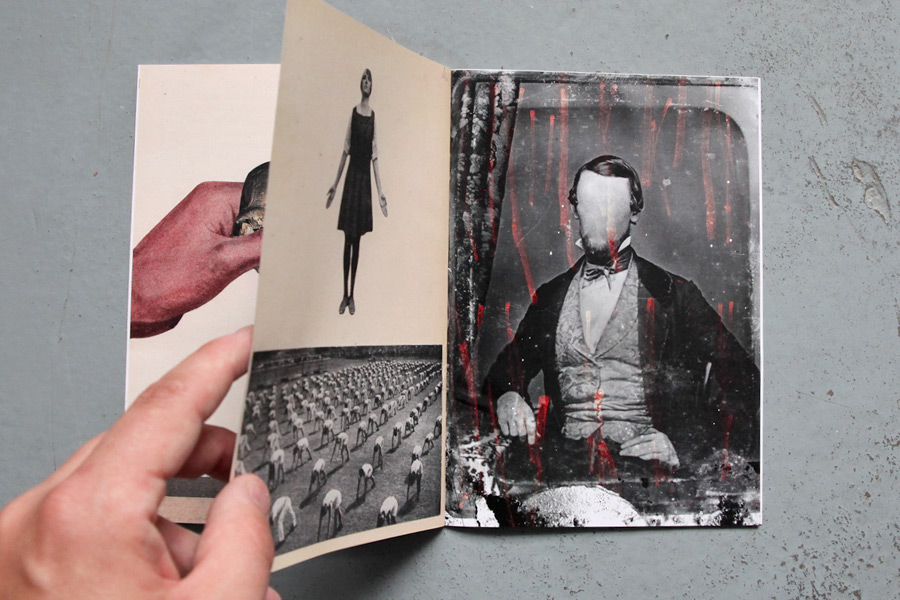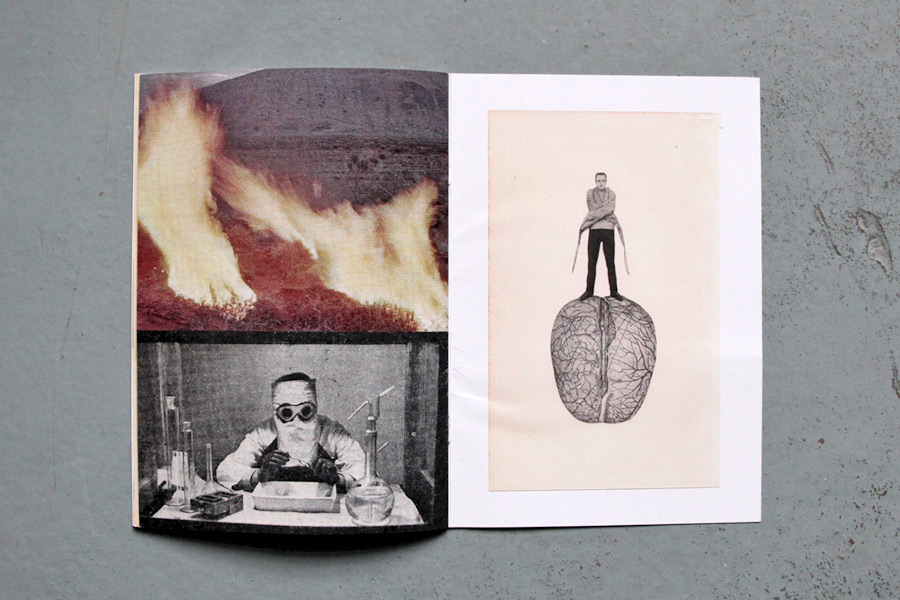 Wolves of suburbia – #1 Extremely, Irrevocably Dead
Recently interviewed Wolves of Suburbia put out his first zine earlier this year. At this moment he is one of my favorite collagists in the game and the zine gives you 20 pages of beautiful, his signature styled analog and digital collages.
By keeping the color scheme on b/w or sepia-toned and crafting the collages so that the entity appears one way very effortless/minimalistic, the zine represents the very essence of his "thing". He states brilliantly that "The zine is about mental health. But of course, there are also skulls and snakes." I love this stuff!
A5 format with 20 pages, the first quarter of 2019.
Curated and edited by Steve Reynolds.