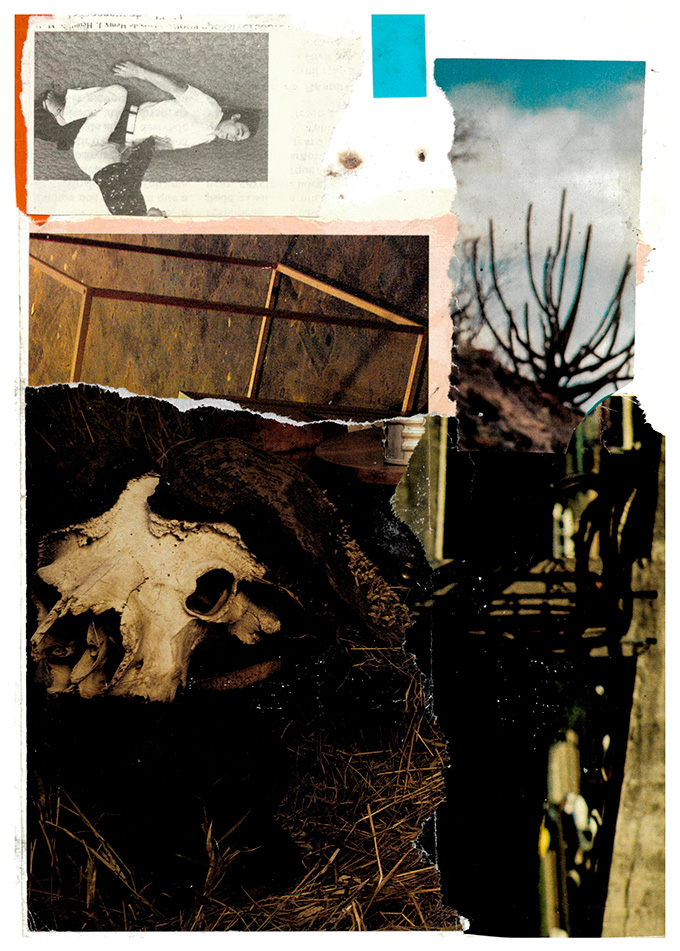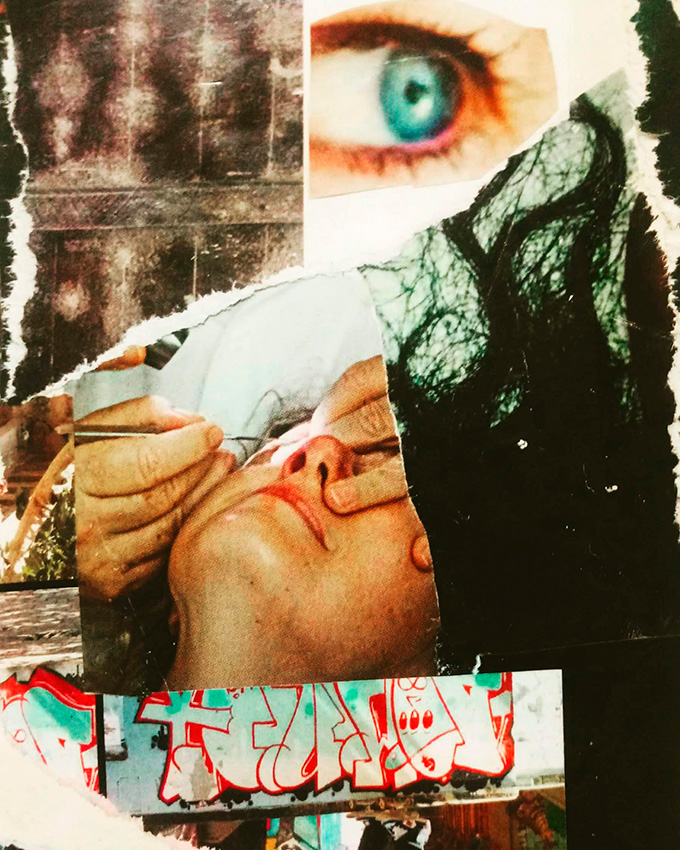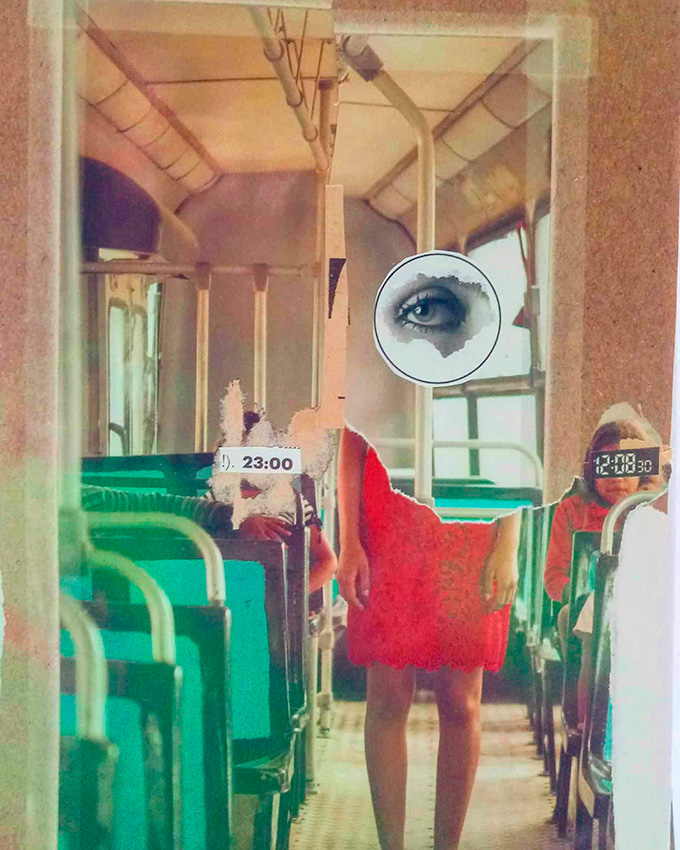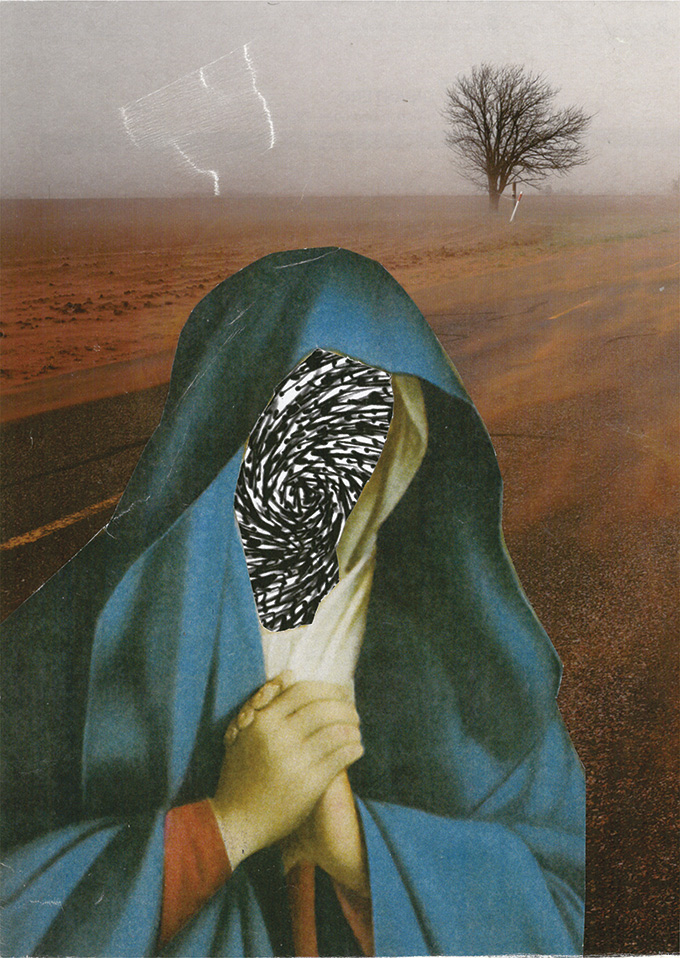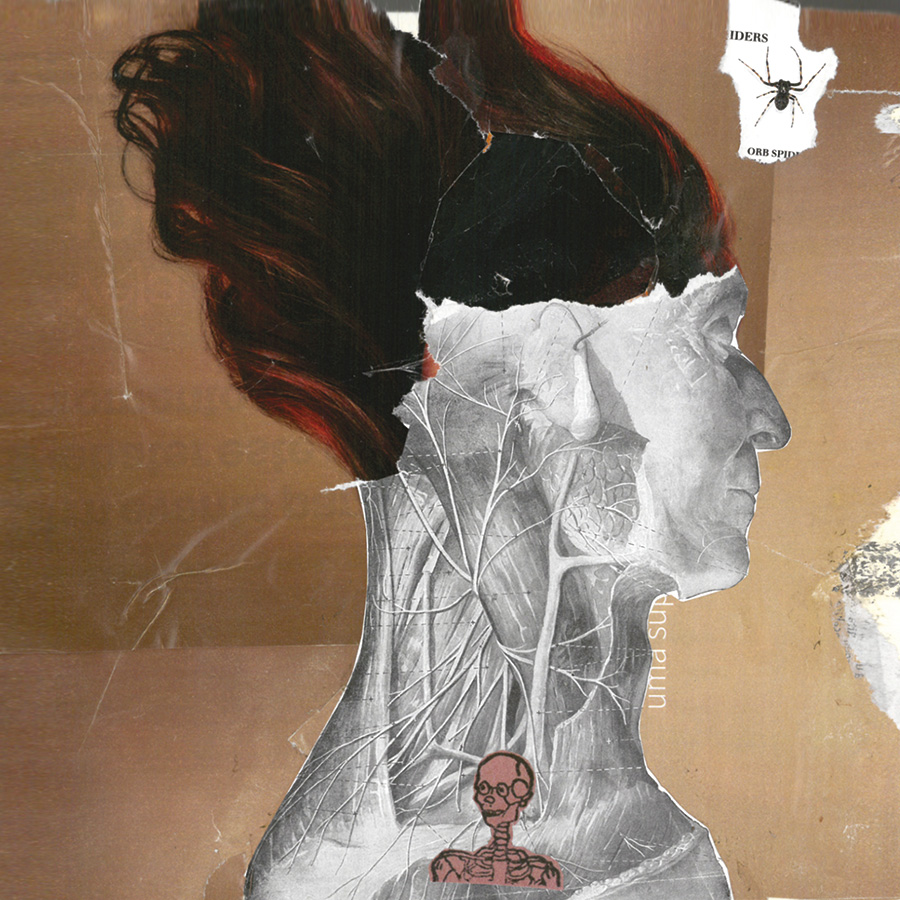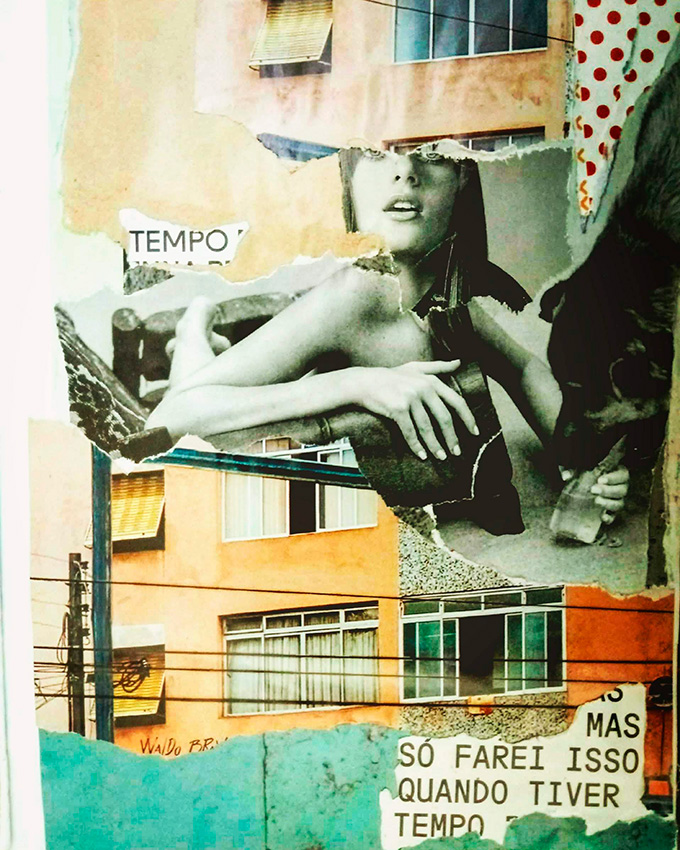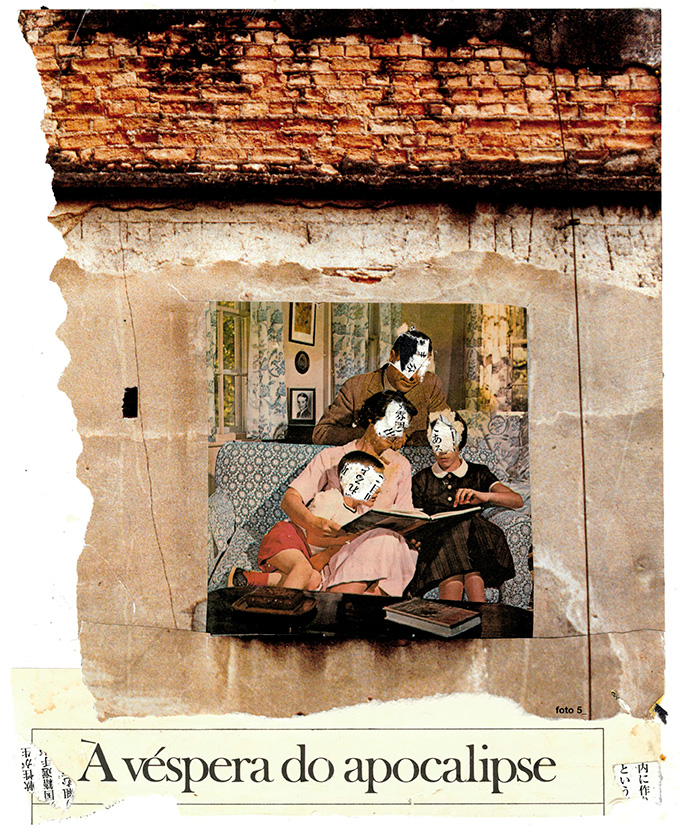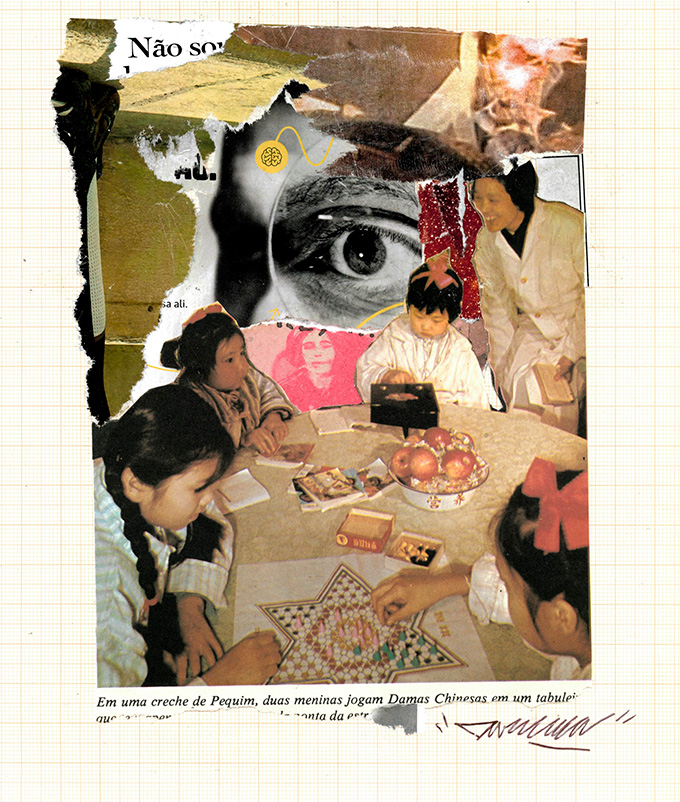 Santos, Brazil-based collage artist Léo Daruma told me that he has been doing art since he was 4 years old when he was painting with his grandmother in her studio. About 3 years ago he participated in a workshop by Lourenço Mutarelli and since then he has never set it aside, devoting himself entirely to technique.
He is fond of the psychical side of the medium and creates only analog collages. His works are very organic and raw, and with a lot of torn edges, they're like a ruthless wilderness made out of paper. It's very important to him to sense the materials, textures, variations on the surfaces, the entirety of the work.
He is influenced by the manga, dark art, comics, street art, horror movies, hardcore, zines and independent publications, surrealism, Dadaism, collages, etc. And he creates the chaotic paper ensembles based on his own experiences, dreams, and nightmares.
He creates collage art for basically any thinkable purposes and together with his wife, they've created the Mad House publications to aggregate their work in the productions that are sold in art fairs.
Check out more of him on Instagram.com/ldarumaman