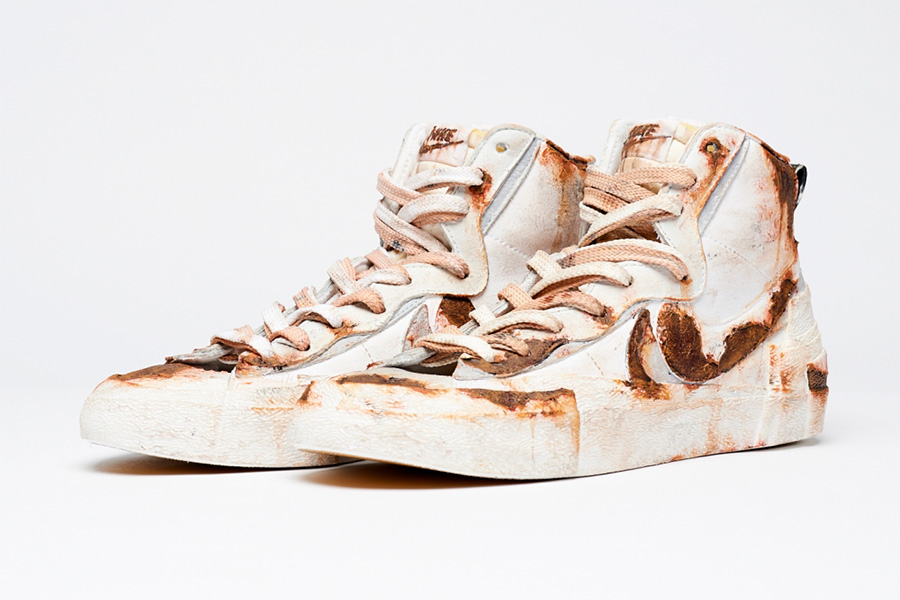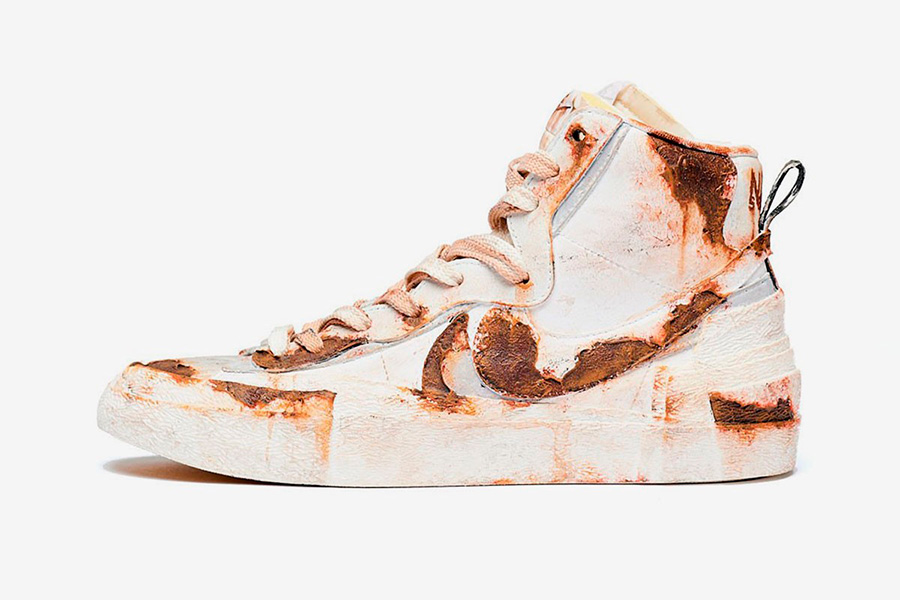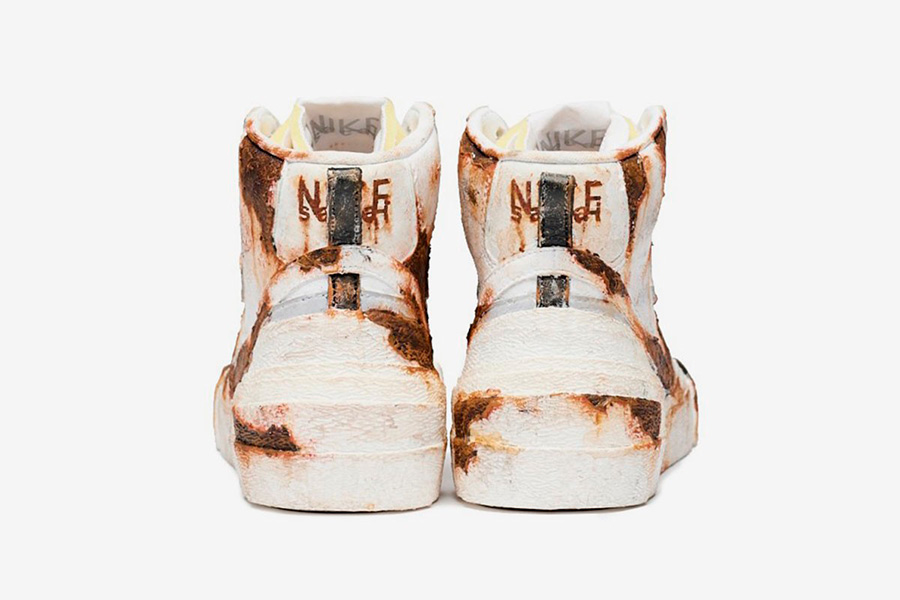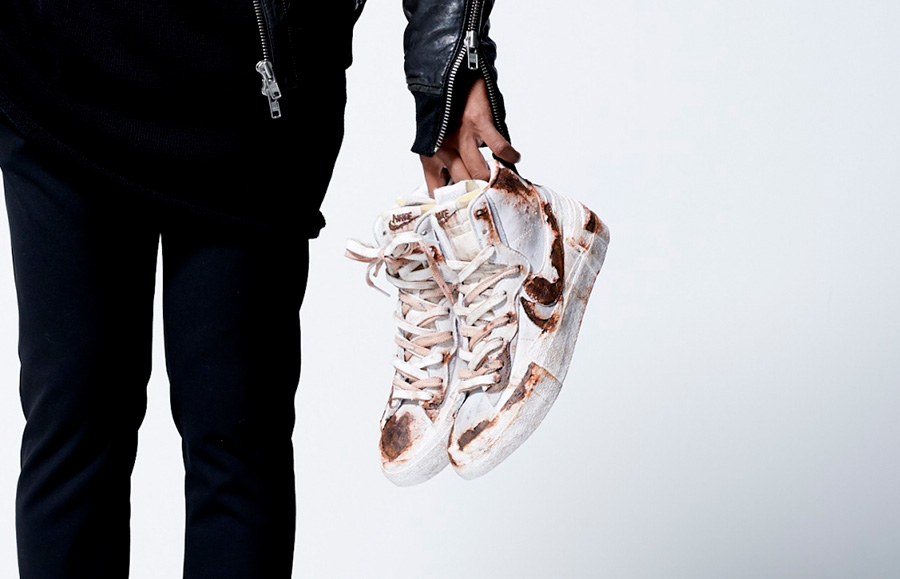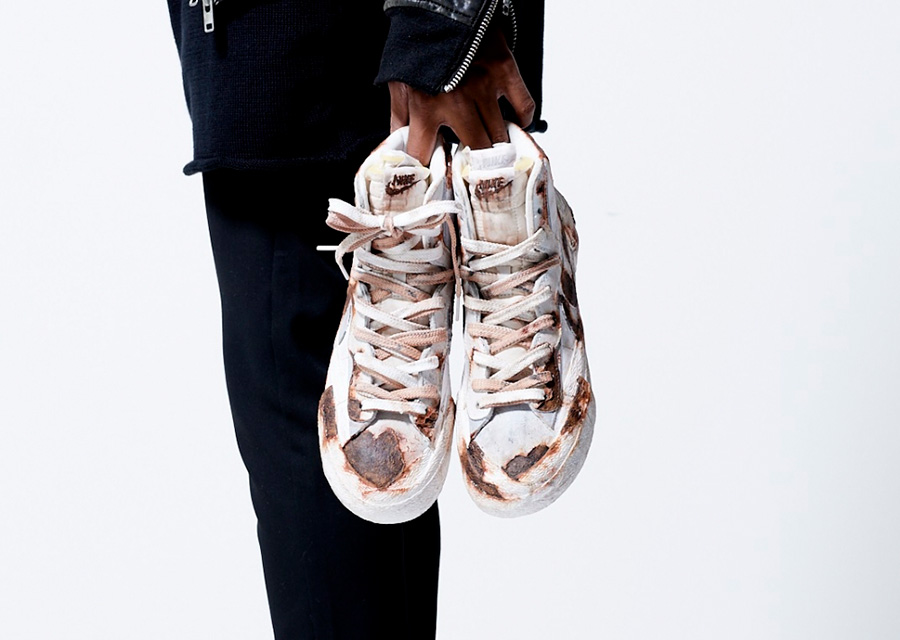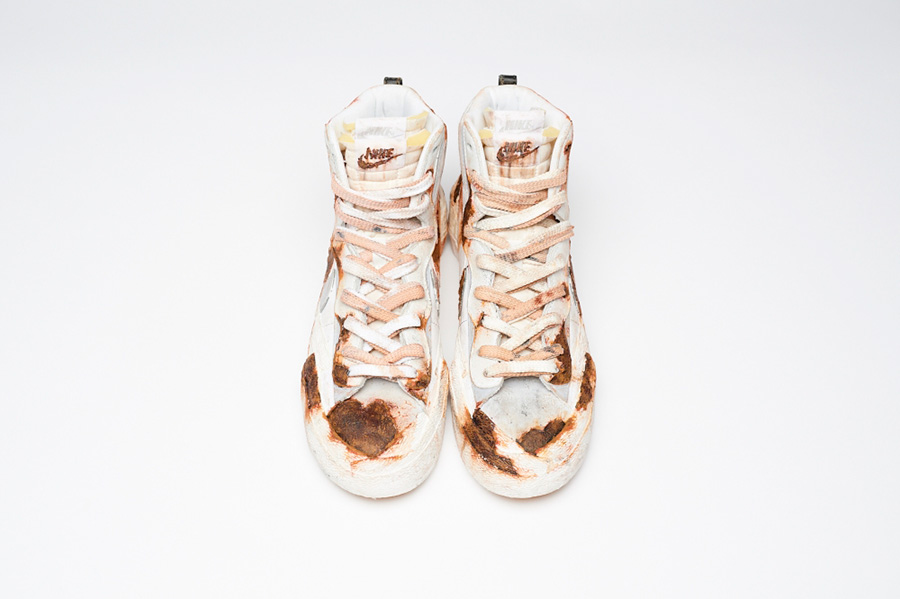 I'm a sneaker fan, not enough though to call myself sneakerhead (as I define it), but I follow various sneaker and street style websites just to know what's going on. And I could live in the 1987's Nike Air Max 1, the most perfect sneakers ever.
Every now and then comes something so cool I consider them artworks – And just bit over a week ago Principe Privé announced something that really caught my eye. The Japanese luxury retailer has collaborated with visual artists to give a stunning, grunge makeover to the already acclaimed Sacai x Blazer Mid sneaker. The amazing sneakers get their influence from dirty, aged, worn-out sneakers. The new sneakers are hand-painted to have a realistic look imitating like the fabric would be ruined by longlasting contact to aging metal. The Rusted sneaker is created with a blend of acrylic paint which don't run.
Principe Privé has crafted one of the coolest takes yet with this weirdly mesmerizing redesign. This beauty has a sweet price, retailing $1,110 and delivery time is from 45 days because of the handmade detailing. I've got a serious sweet tooth for everything grunge, dirty-look and worn, so If I could, I'd buy these. But these bad boys would be hanging on the wall, without any feet even close to them.