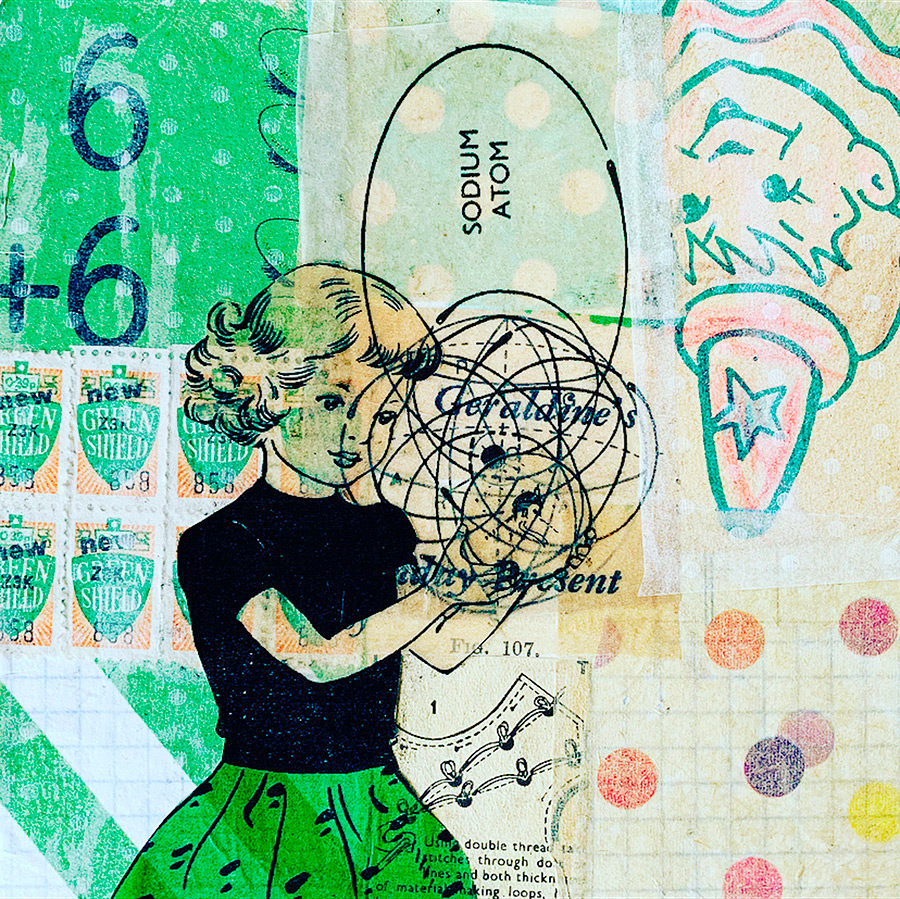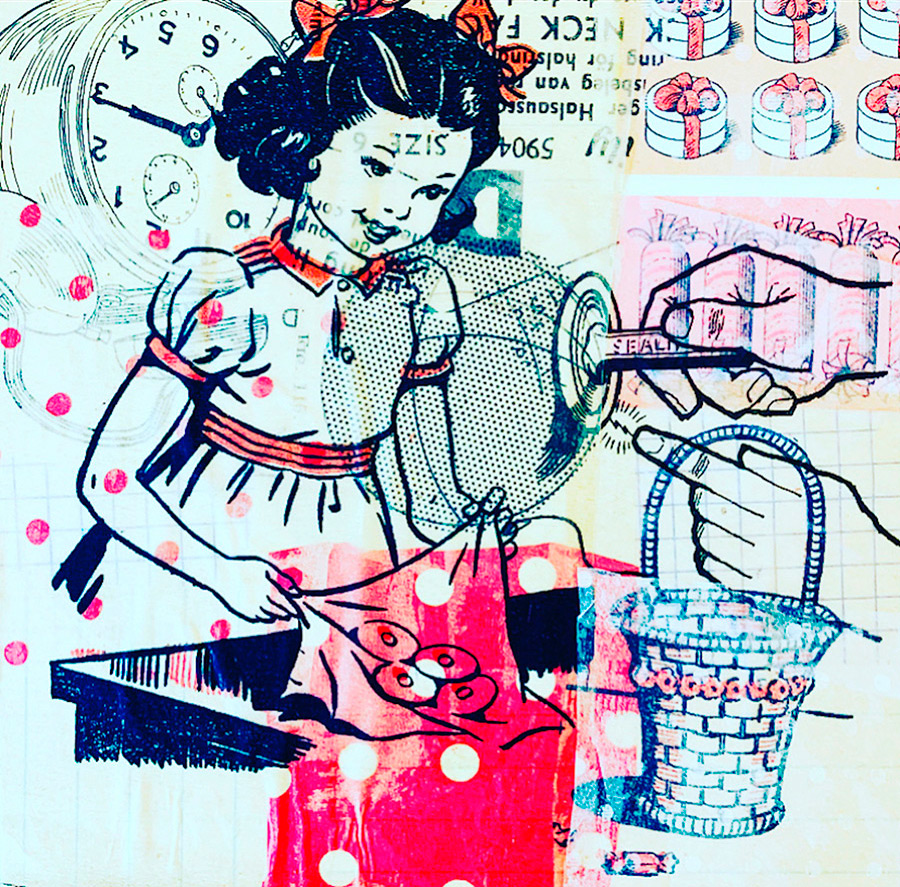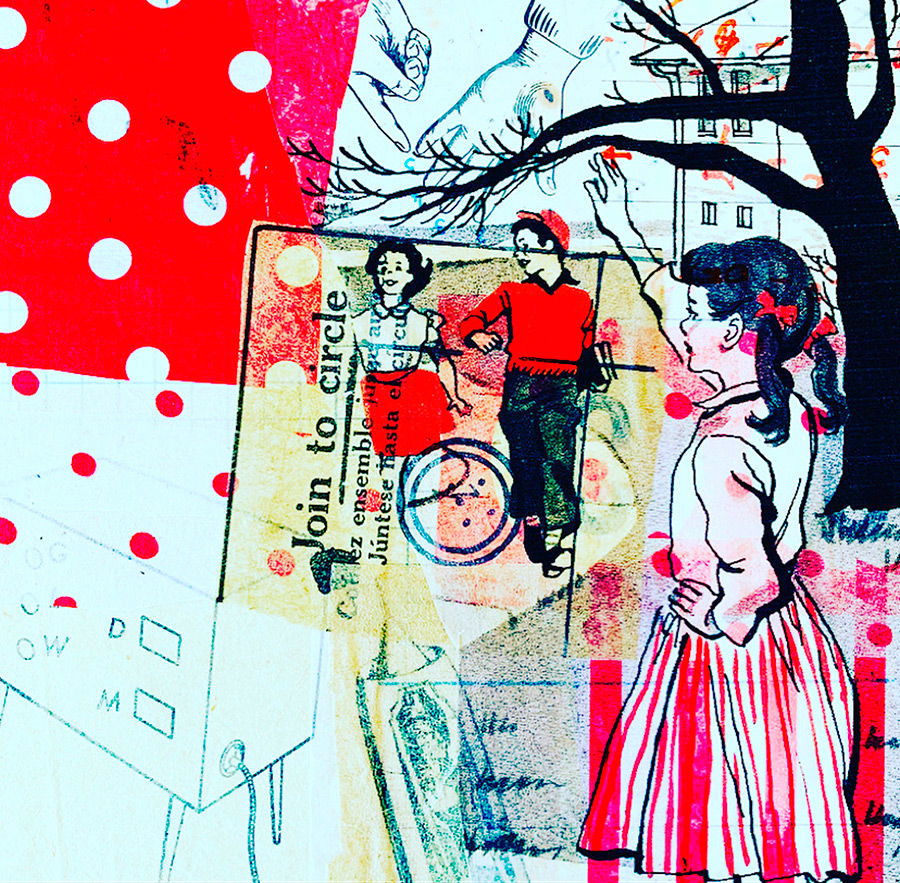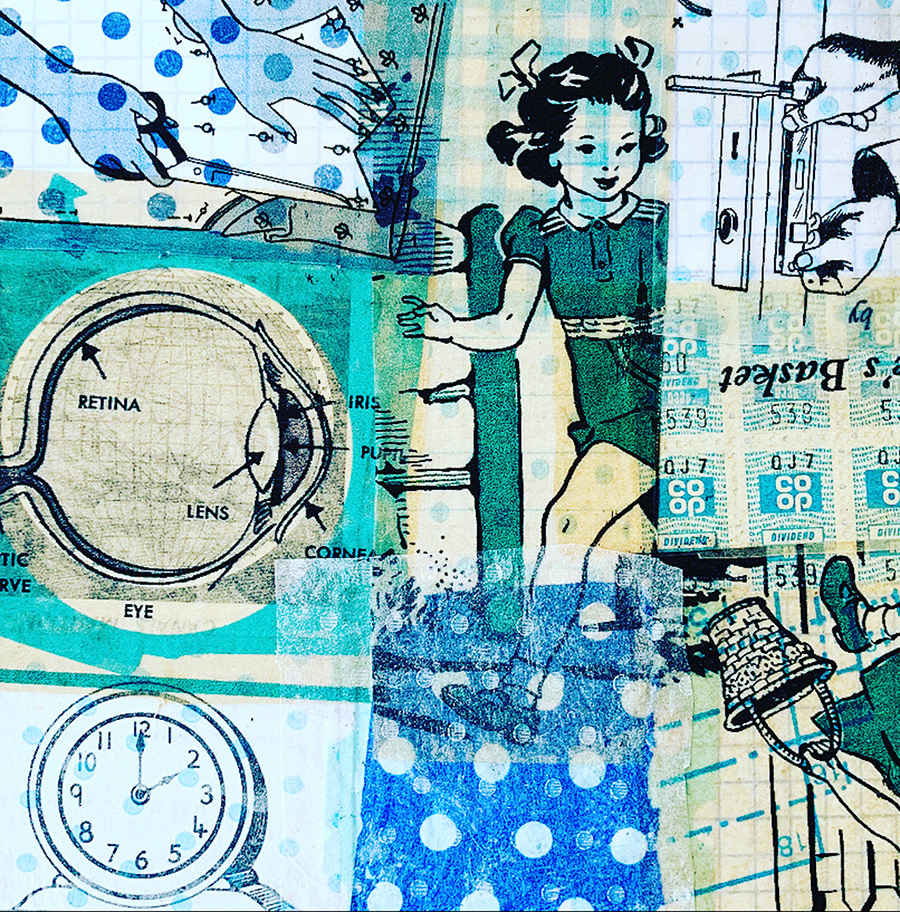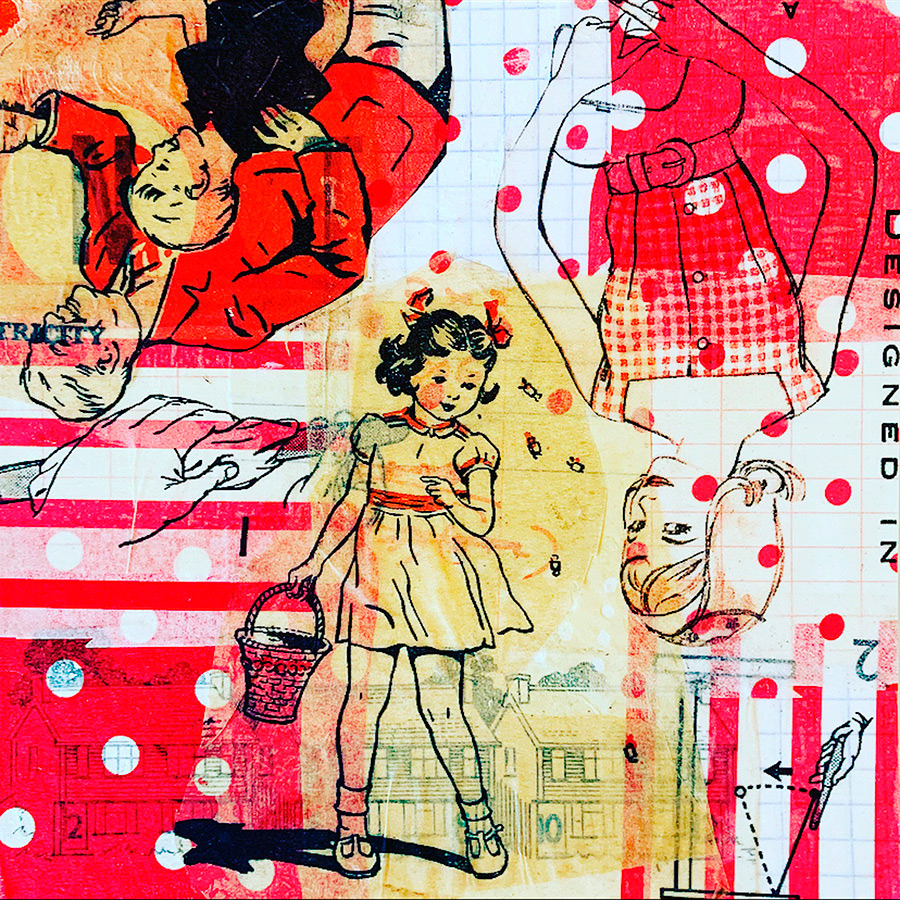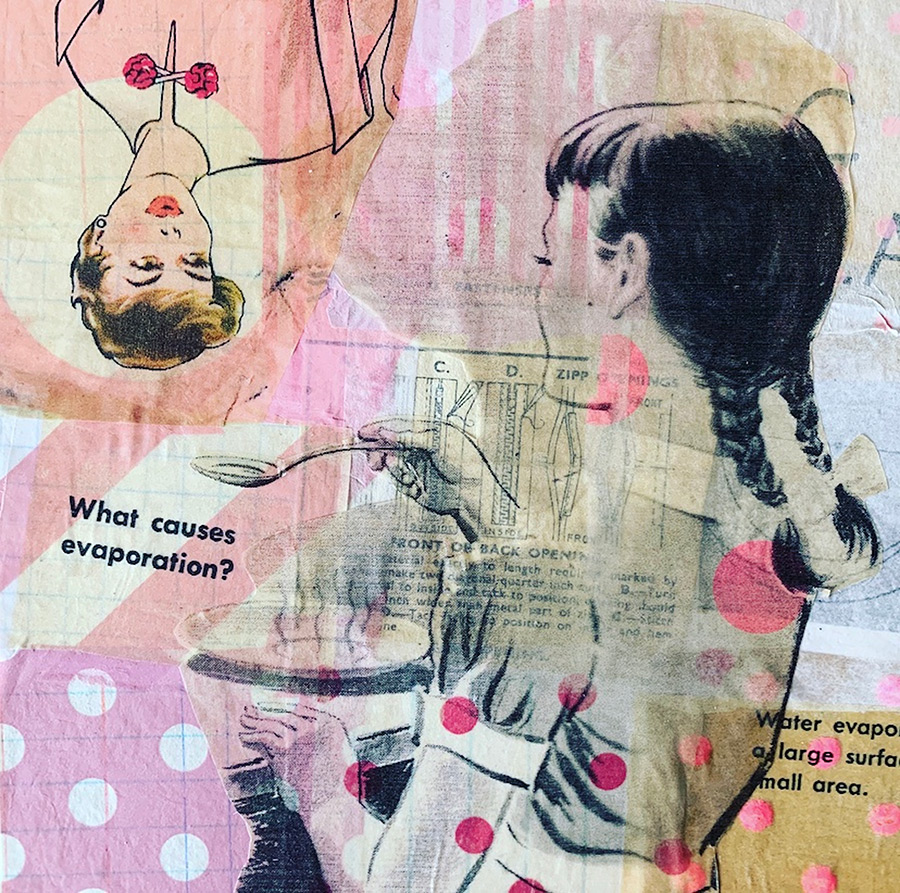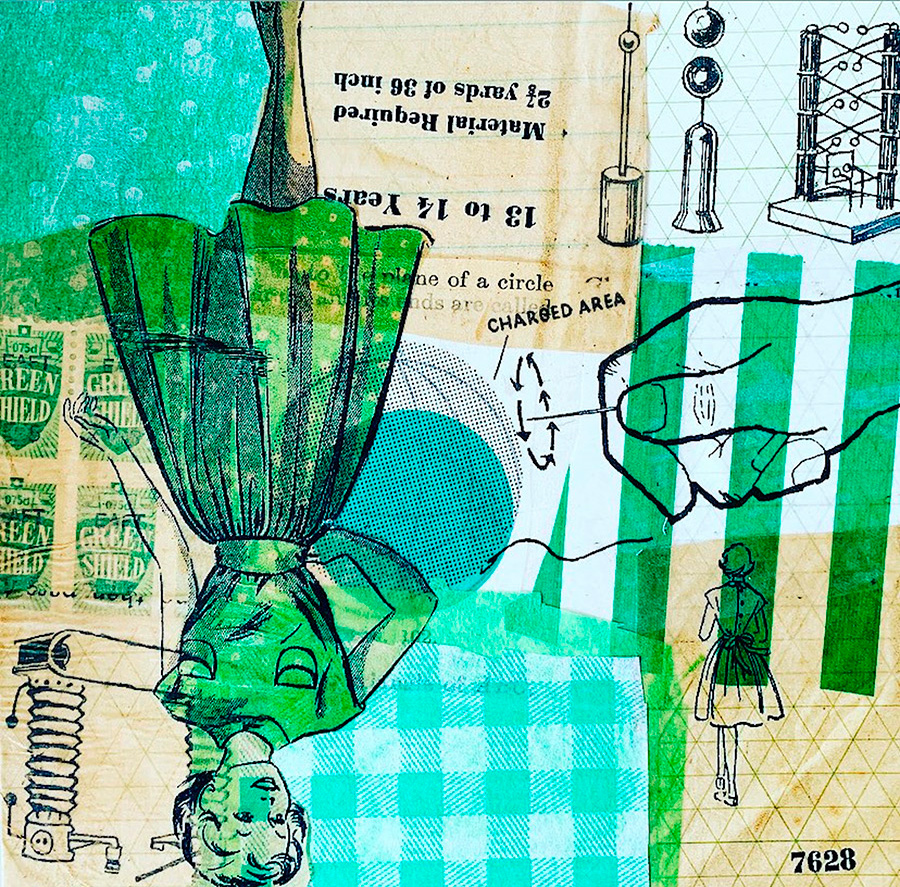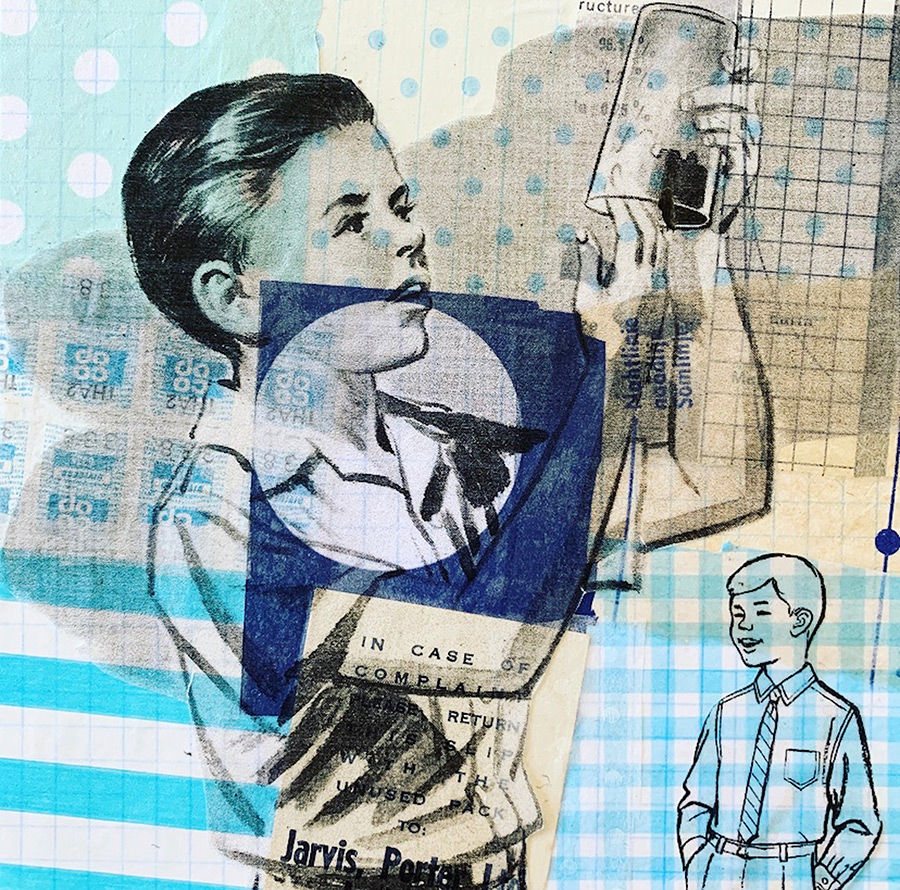 Now introduced Miranda Millward better known as ScissorsPaperPaste is Oxford, UK based collage artist, and ephemera collector. What's really cool, she told me that Miranda started creating collage in 2017 by following an online course. Gradually she plucked up the courage to start to show her work on Instagram and then at a number of exhibitions in 2019.
Her works are tieing together the visual storytelling of the past decades. She told me that she uses the domestic, feminine pastimes and childhood memories often as visual reference points and you can see her fascination with serendipity, memory, and nostalgia from her works. I especially love how she uses illustrations that remind me of old advertisery imagery and mixes them with bold color elements. She is very fond of the basic analog collaging and uses just the classic equipment like scissors, scalpel, and a glue stick. Her favorite materials to work with are everything from the times passed by, for example, old postcards, vintage children's books, paper sewing patterns, found photographs, encyclopedias, lurid-colored cookbooks, magazines, and discarded papers. She said that as a creative 'hunter-gatherer' searching for, seeking out, collecting together and sorting through, images and ephemera is a key part of the creative process. All the places she visits and people she meets whilst she is hunting for the materials, their stories are woven into her works, as they are as much a part of the whole project.
She creates the works by using low-fi techniques such as cutting, tearing and pasting sometimes incorporating image transfer techniques using packing tape, solvents and tracing paper.  Because of the nature of the source material and generally the creating style, I'd call her works stormy illustrations 😀
And besides being artist and collector, Miranda also sells a selection of ephemera packs containing a range of paper materials, etc to help anyone to get started on making collages. She also enjoys running collage workshops to introduce all new people to the magical world of collaging.
Check out her instagram @scissorspaperpaste for more colorful retromagic!