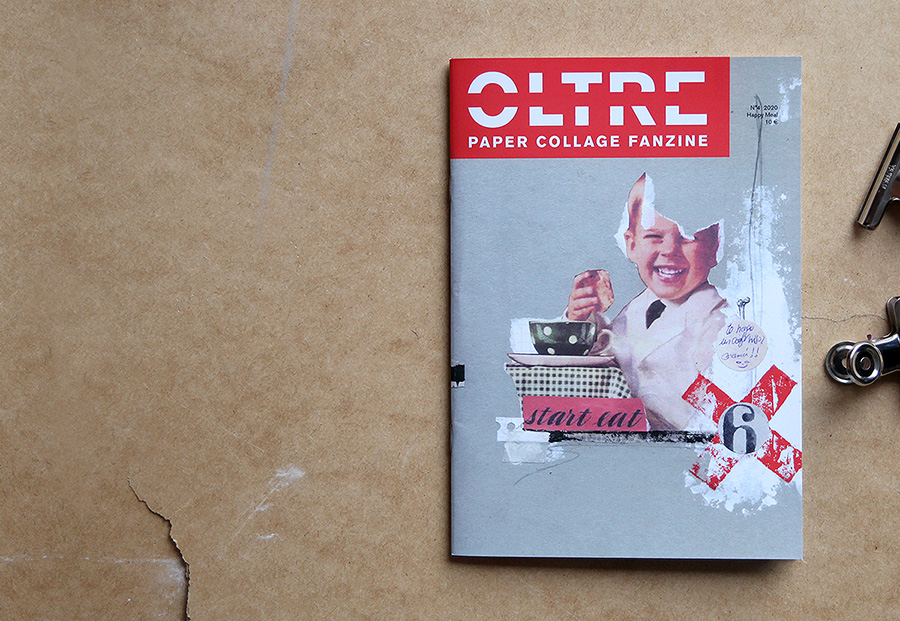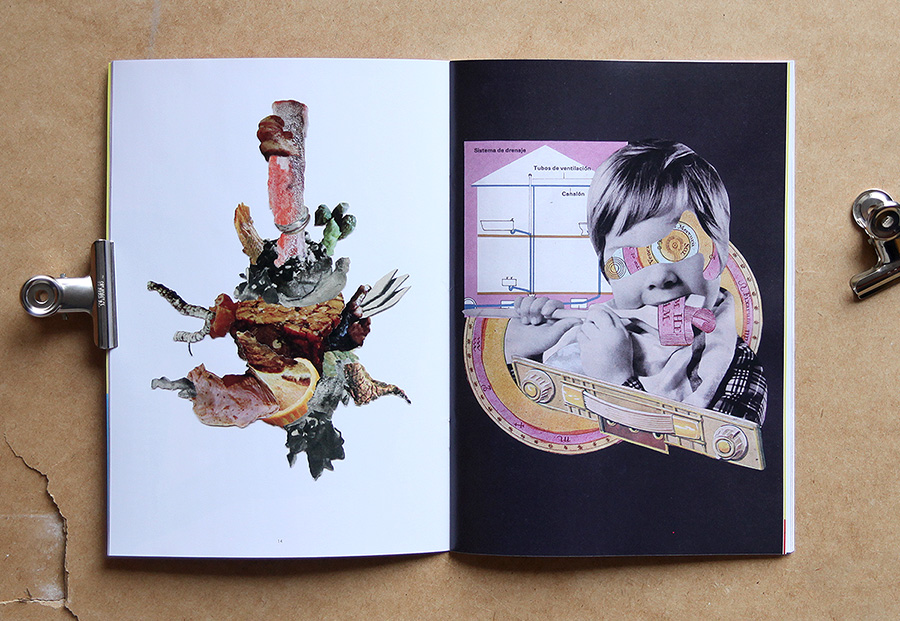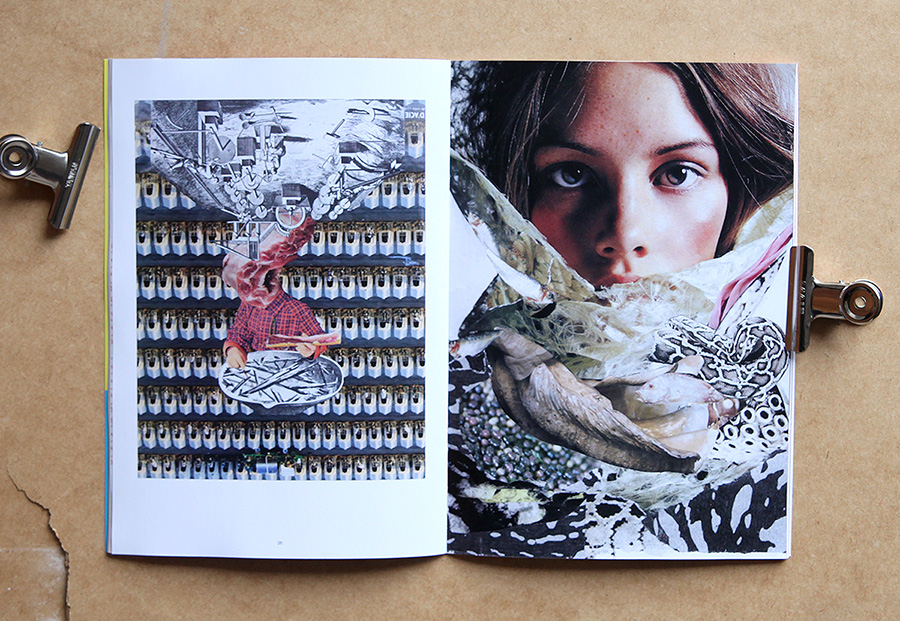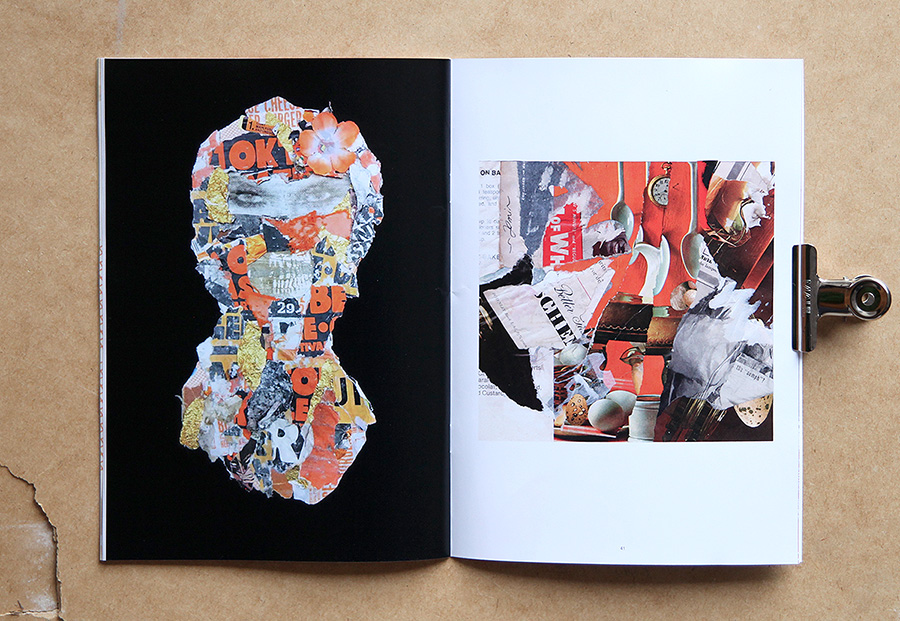 Oltre #4 – Happy Meal
Italian collge art collective, Oltre, released their latest issue, #4 "Happ Meal" at the beginning of this year. One of the editors told me that the selection was super hard to make because they received such a huge amount of great submissions. And you can see it while flipping through the zine, the content is page after page after page full of superb collaging – The nicely thick zine brings you 43 artists giving their interesting interpretations of the given theme "Happy Meal".
Their zines are always worth checking out!
16,8 x 24 cm format with 48 pages, January 2020.
Curated and edited by Oltre Collage Collective.
Facebook.com/OltreCollage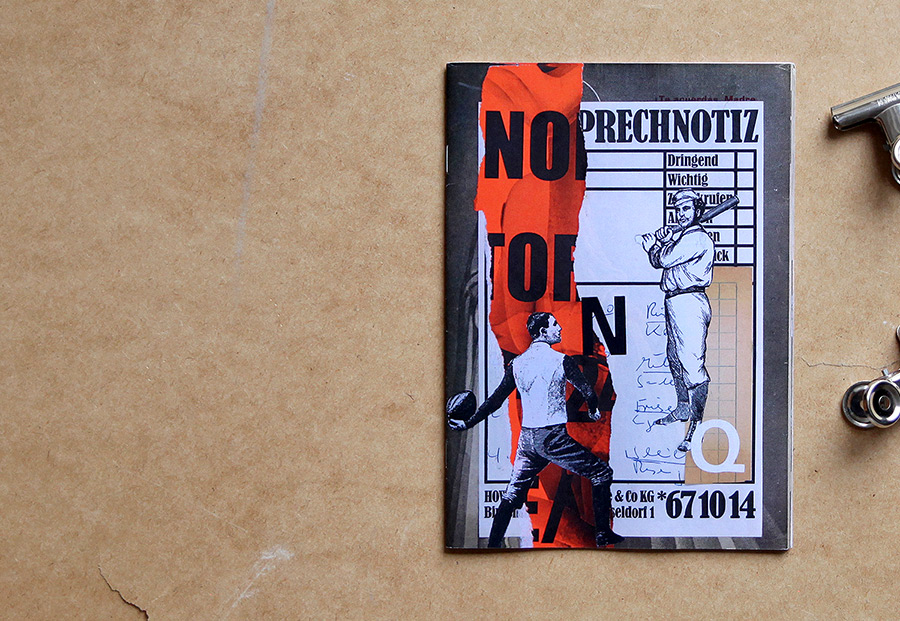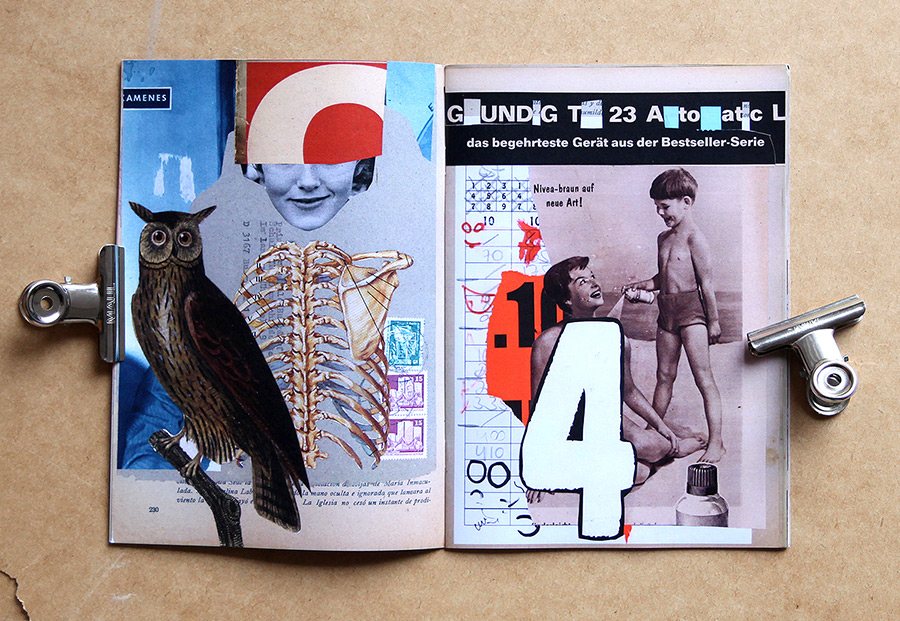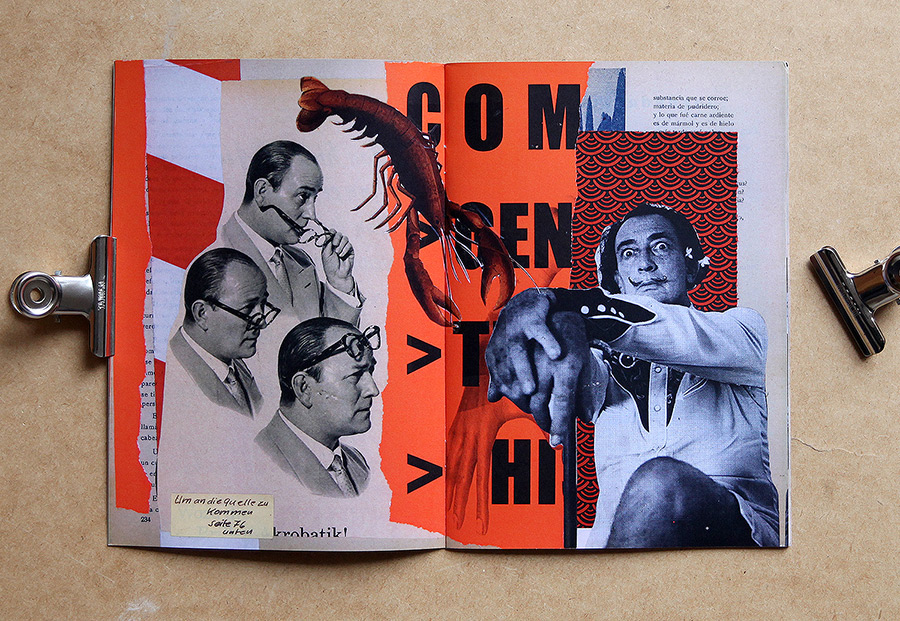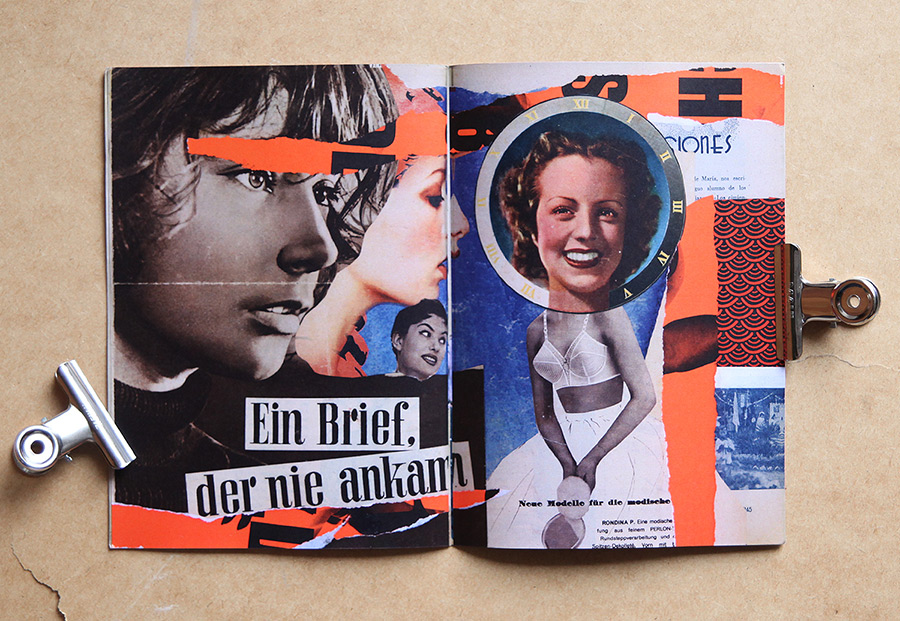 Sprechnotiz / Orange
The "Sprechnotiz / Orange" collage zine is created between two German cutter talents, Sabine Remy and Stefan Heuer. The duo has created 28 pages full of amazing collages, I especially like the full spread works. The strong orange color travels through every spread adding cool contrast and same time tieing the whole zine beautifully together. Altogether, a very stylish publication if you ask me.
A5 forman with 28 pages, 2019.
Created and edited by Sabine Remy & Stefan Heuer.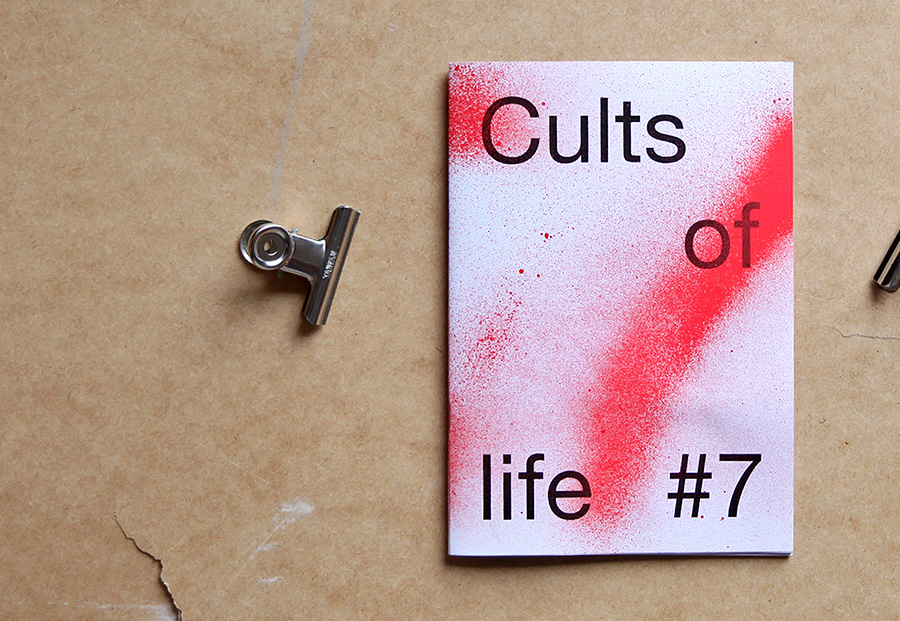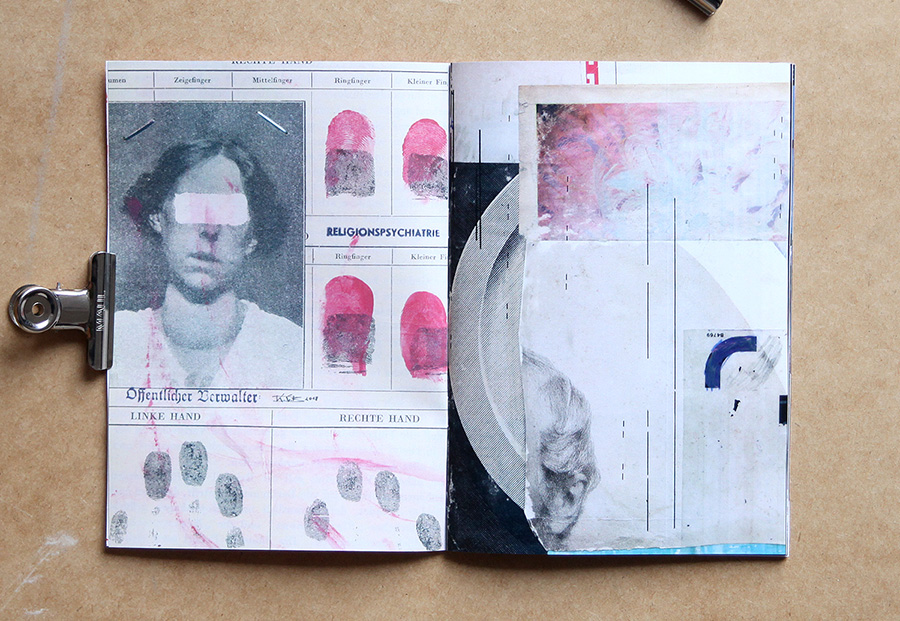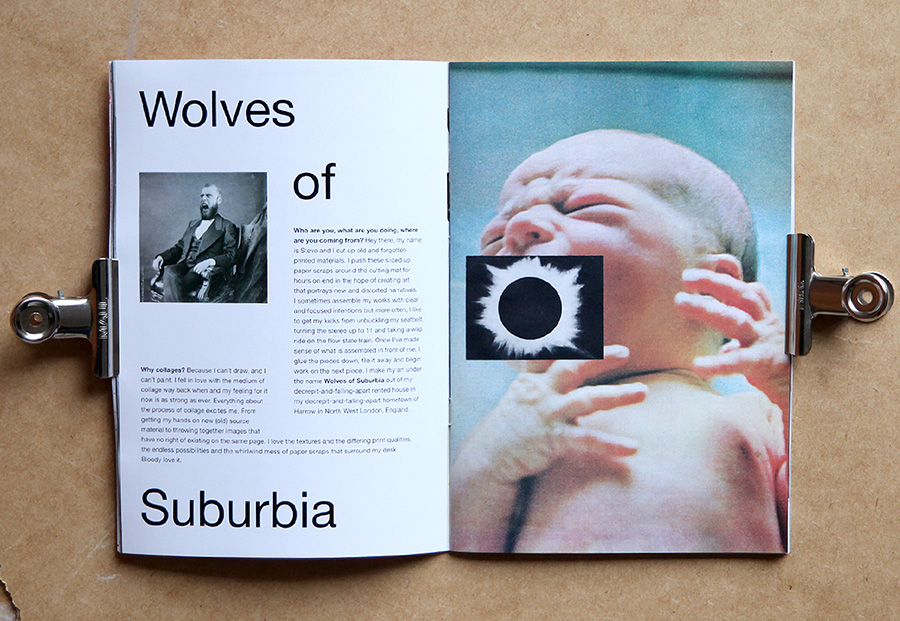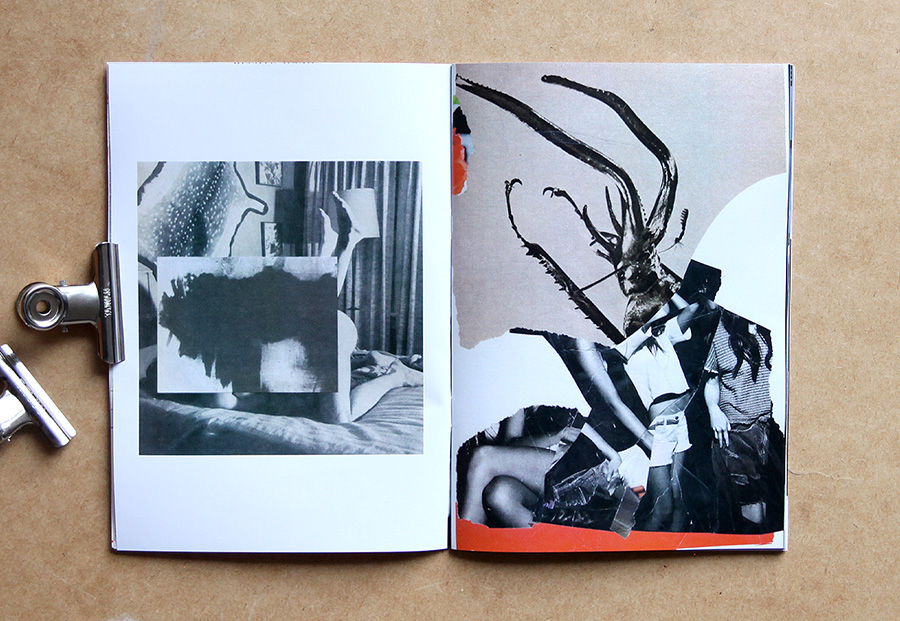 Cults Of Life #7 – Fear
After three years(!!!) since the previous issue, almost 100 paged "Cult Leaders", the lucky number 7 is out. Like with all the previous issues, there was an open call for artists, where artists submit their artworks around that the given theme, "Fear".
When I started to work the issue #7, I wanted to take it back to the roots, and have a more zine-like approach than its predecessor so Issue 7 contains "only" 😀 18 artists with 2 collages/pages each and as a cherry on the top, an interview of UK based artist, Wolves of Suburbia. And all the previous issues have had a certain cover color scheme so with this, a comeback issue, I wanted to do something extra so I ended up spray paint the covers of each copy – with the blood-red of course.
A5 format with 44 pages, February 2020
Edited and curated by yours truly.
Cultsoflife.com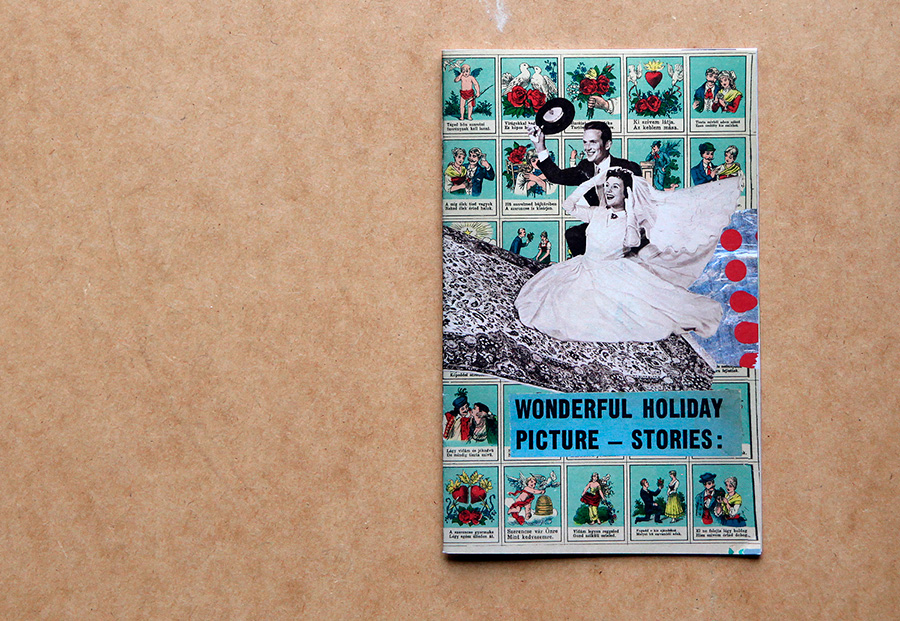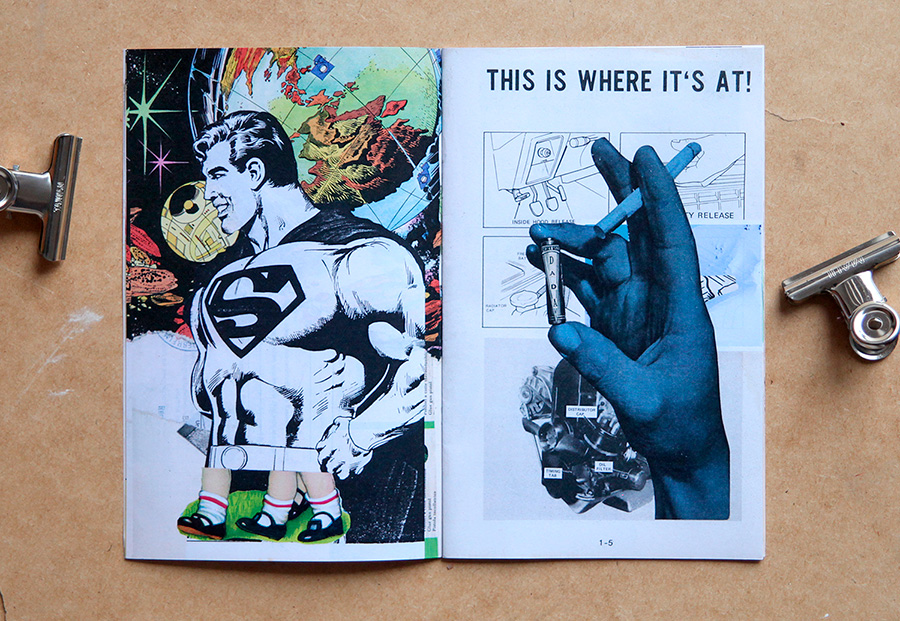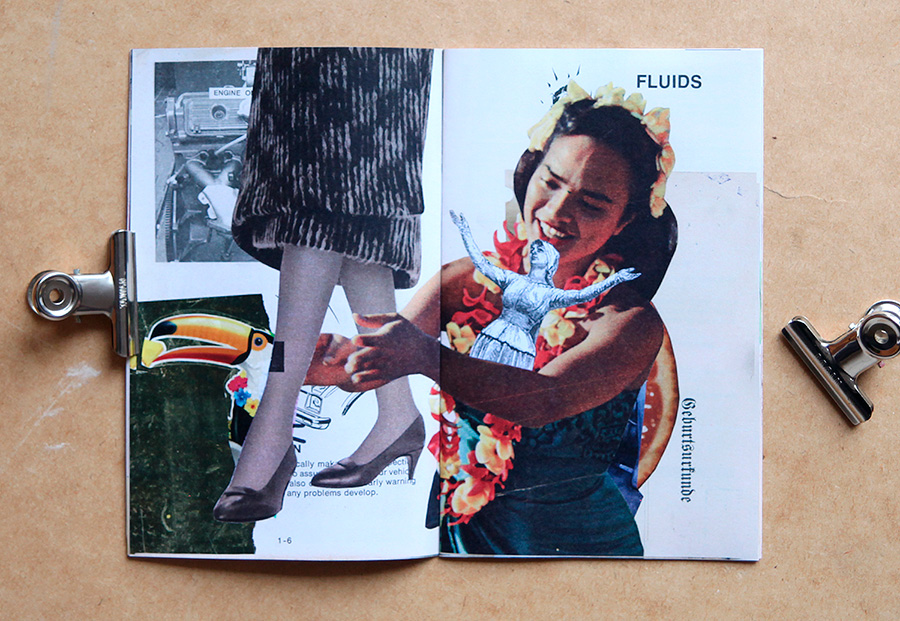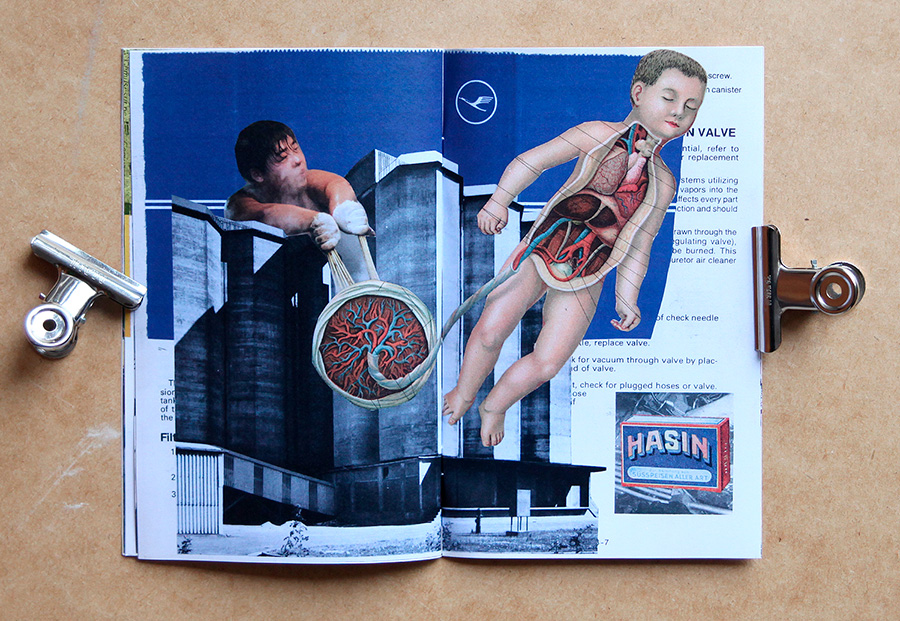 Wonderful holiday pictures-stpries
Here's another collage zine where the cutter Stefan Heuer is collaborating. What's cool about this, each time I've got both zines from different artists than Stefan. This time the German collage crafter shares the pages with Austrian based Kevin Geronimo Brandtrner. If compared to the other now featured zine ("Sprechnotiz / Orange"), this one is very different, the collages are much more illustration based. Geronimo is a familiar artist to me and he has cool old illustration based collage projects going on so I could say I can see the Geronimo's "touch" on the pages :D.
"Wonderful holiday pictures-stories" is a top-notch collage publication, with a superb cool cover art!
A5 forman with 32 pages, 2019.
Created and edited by Kevin Geronimo Brandtrner & Stefan Heuer.