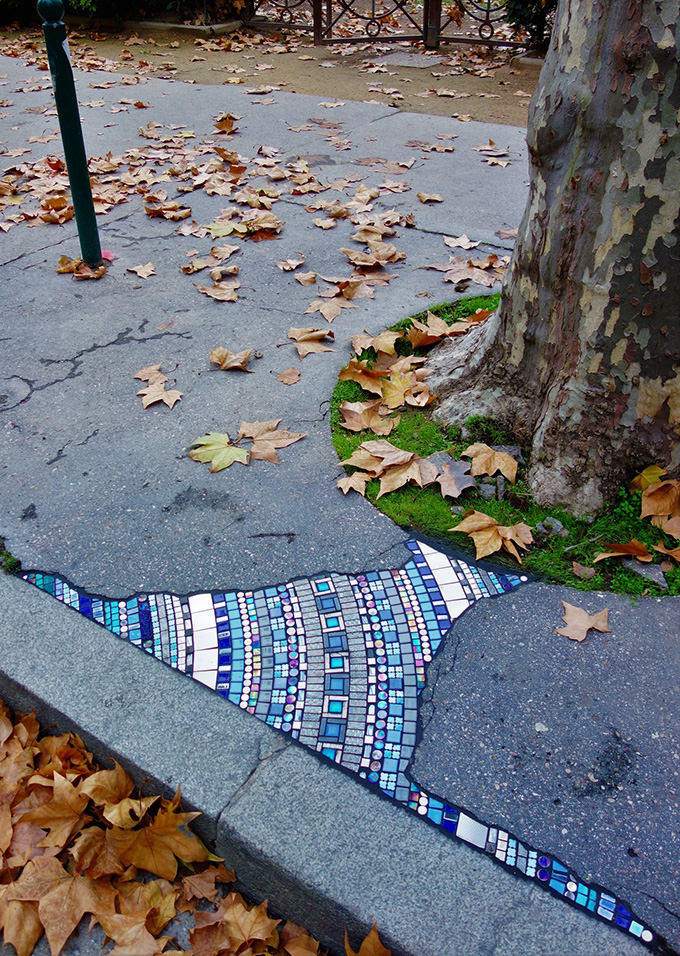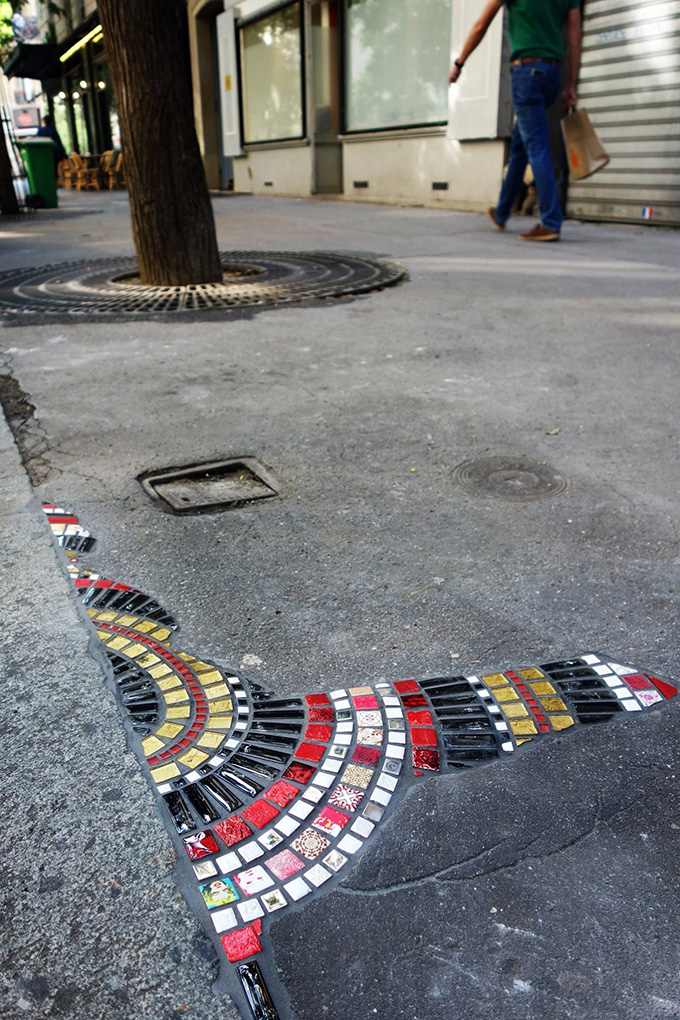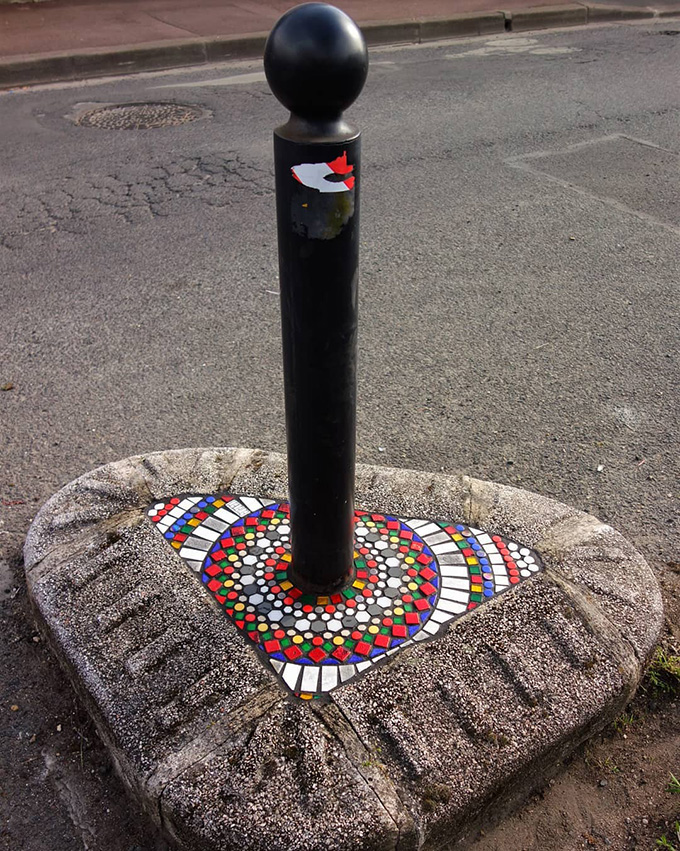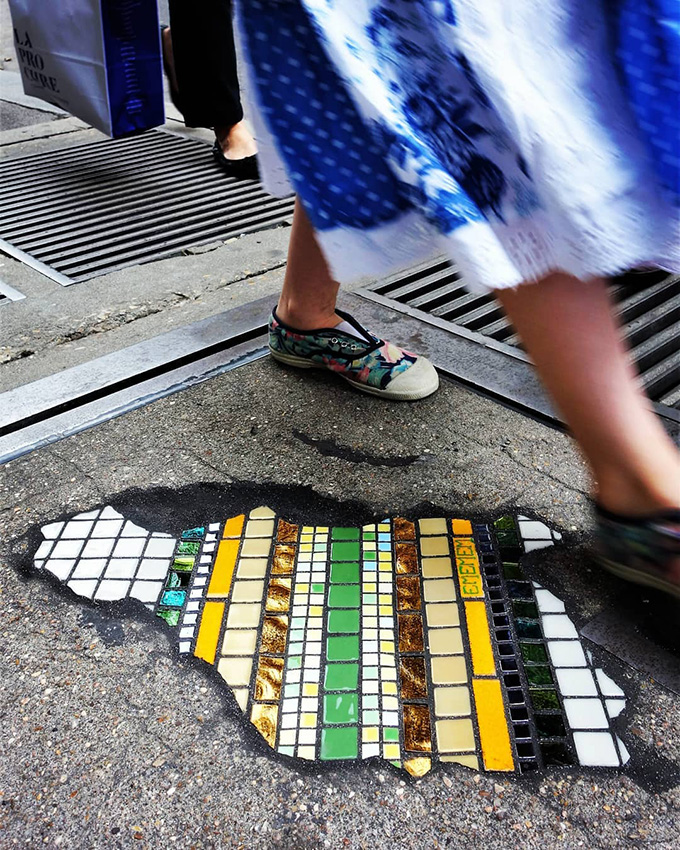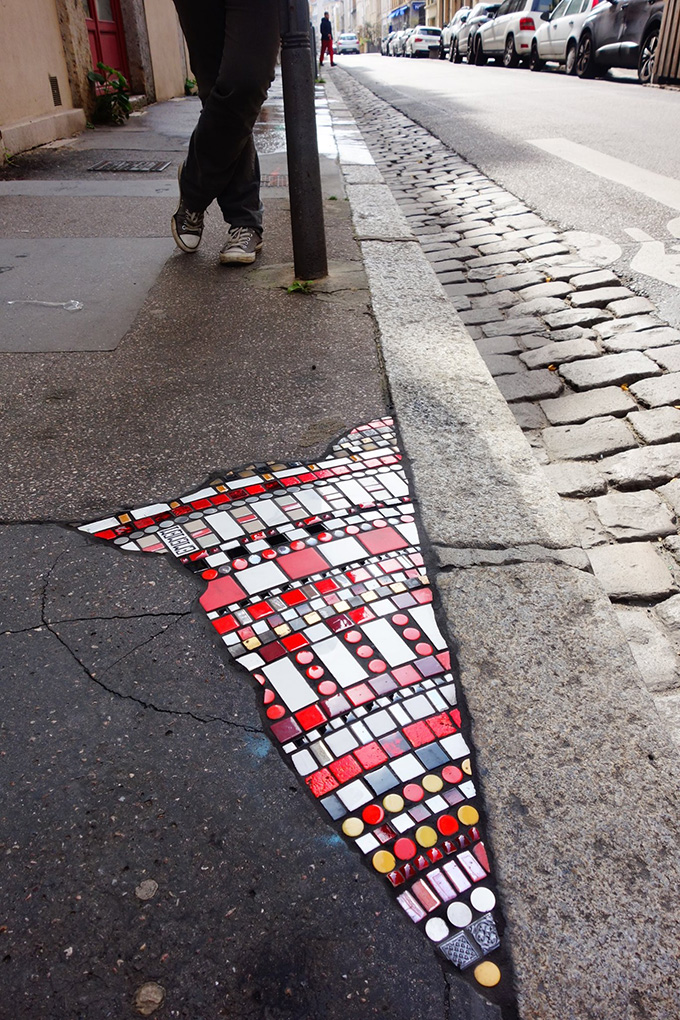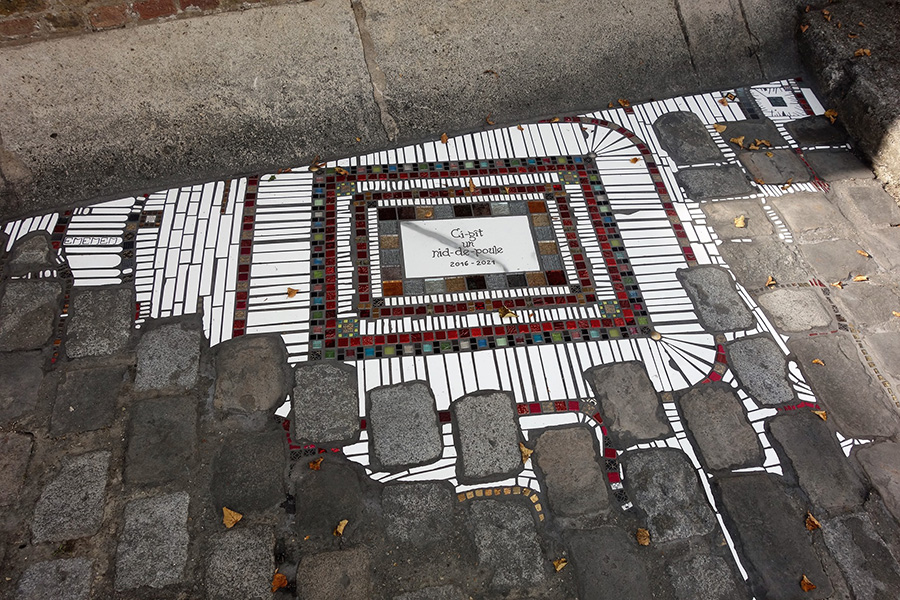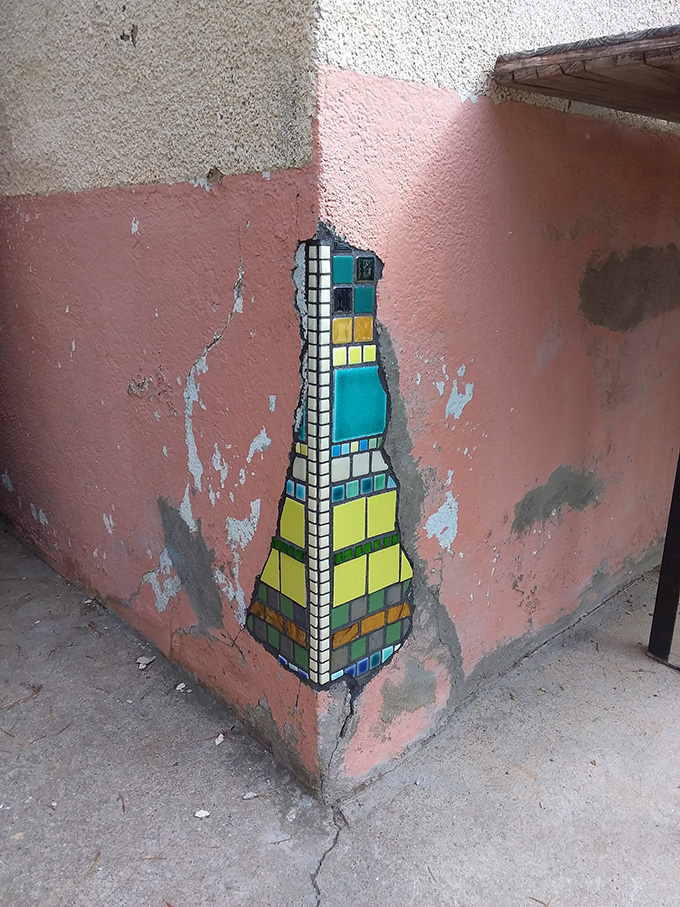 Don't you just hate shitty roads and holes in the ground? The modern cityscapes tend to be quite miserable even without grumbling concrete under your feet.
Now introduced artist, Ememem is a French mosaic street artist. Also known as "Pavement Surgeon", he has taken a personal quest to beautify the damaged city view. He has been covering and filling the cracks and holes with mosaic tiles since 2016 with a result that nowadays you can see his works all over Paris, Lyon, and even Barcelona, Spain.
Check out his IG, @ememem.flacking, for more of his decorative expeditions.