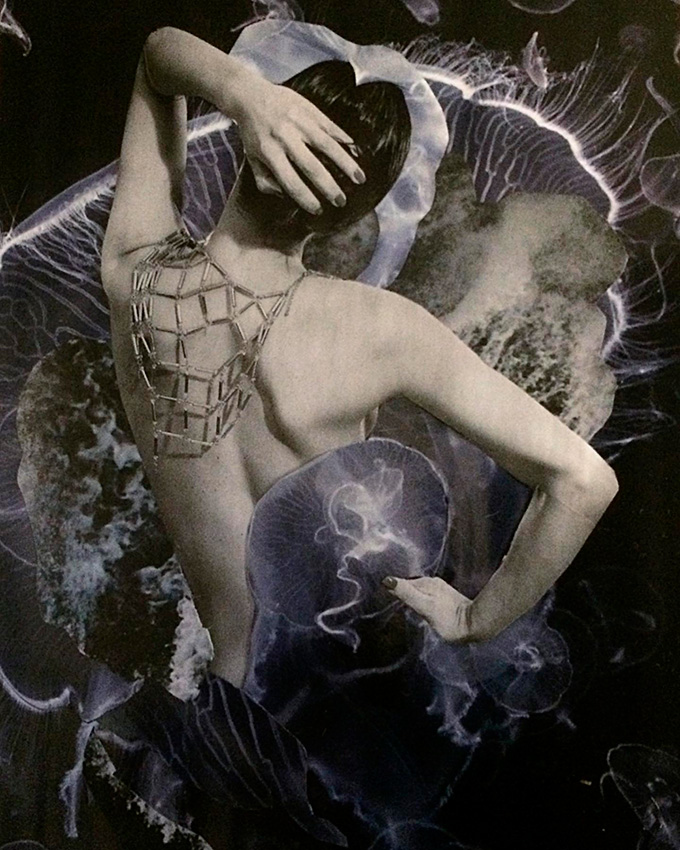 First few basic questions, who are you, what are you doing, where are you coming from?
My name is Edyta Ciosek, I live and work in Warsaw, Poland. I've been creating analog collages for several years. I'm an archaeologist by education, but I also specialize in marketing and translations.
How did you start to do collages?
My adventure with collages began seven years ago. Since childhood, I've been passionate about drawing and art, and during my studies, I've specialized in the technical drawing of archaeological artifacts. At one point, as an experiment and for a change, I reached for the collage technique and it has stayed with me until today.
Do you have any creative rituals?
I don't think I have any special rituals that would accompany my work. I can only mention that I very often create in the evenings – this time of the day stimulates my creativity the most and is conducive to expressing emotions. And I have my favorite red scissors that have been with me since the beginning of my collage voyage.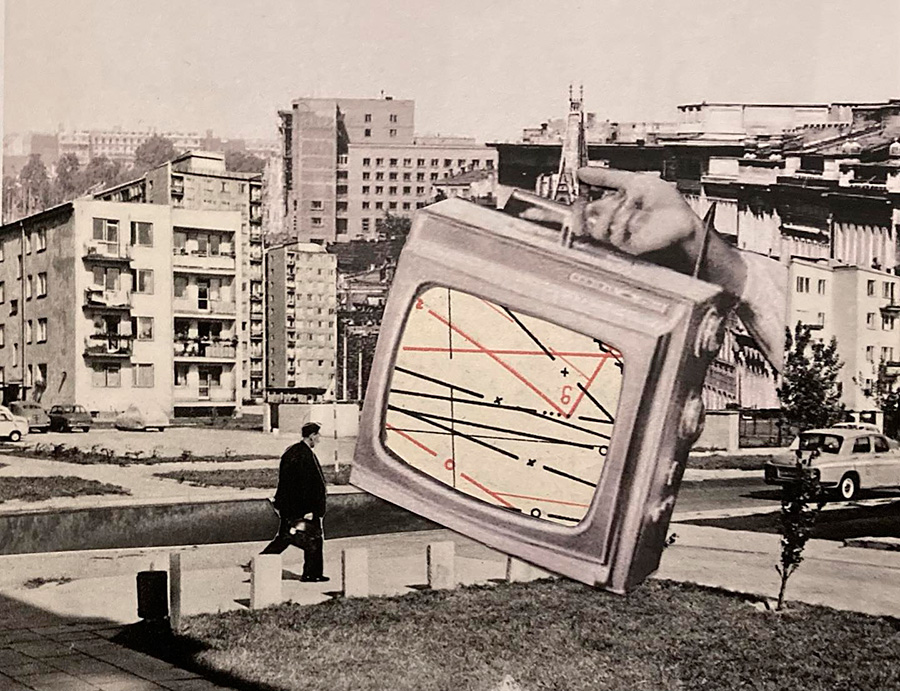 And then what are your favorite source materials? How do you find them? Do you spend a lot of time looking for them?
My favorite sources are newspapers and magazines from the 80s, 70s, 60s, and earlier. In them, I find a lot of black and white photos and style that inspires me. I also like to reach for good monochrome photography of abandoned places and reproductions of famous works of art. I have quite a big collection at home – two stacks of almost one meter high with various newspapers. Sometimes I need a few days to successfully dig through them. I also got some of the materials as a gift from my friends (various magazines are the best gift for someone who is involved in collage).
From time to time I like to experiment with the assemblage technique and use old cassette tapes, small, flat objects, cardboard boxes, etc. in my works.
"When I feel inspired, some fragments start to play with each other, a thought and an idea appear in the process and a new collage is created."
Can you tell me about the process of making your work?
The process of creating a collage is quite specific and I would probably best describe it with the word "intuitive". When I don't have a specific topic, it is not an assignment, I simply lay out some of my materials for relaxation and get carried away by elements. When I feel inspired, some fragments start to play with each other, a thought and an idea appear in the process and a new collage is created. When I have commissioned work and a targeted, specific topic, I first select my fragments according to the theme, prepare in my head an outline of what I would like to capture, and do several projects. The truth is that not everything always goes according to the scheme.
During the time you have made collages, how is your creative process changed/developed?
At the beginning, I did more color works with inscriptions on it and I liked large contrasts. With time, however, I fell in love with the black and white style and more delicate transitions that leave a lot of understatement. Working in monochrome, in black and white is fascinating because it can better deceive the human eye – it is based on trust and respect for analog, black and white photography, which is more often associated with presenting a real, unmodified image of reality. At one point, I also focused on more minimalism – it introduces onirism and finally less is more 🙂
What does your art and collaging mean to you?
For me, a collage is first of all a relaxation and a break from everyday life. It is a medium through which I convey my emotions, reflections, and fantasies to others. It is a game with symbols and a dance of pictures and words – it is very important for me to give a title that is universal and contrarily at the same time.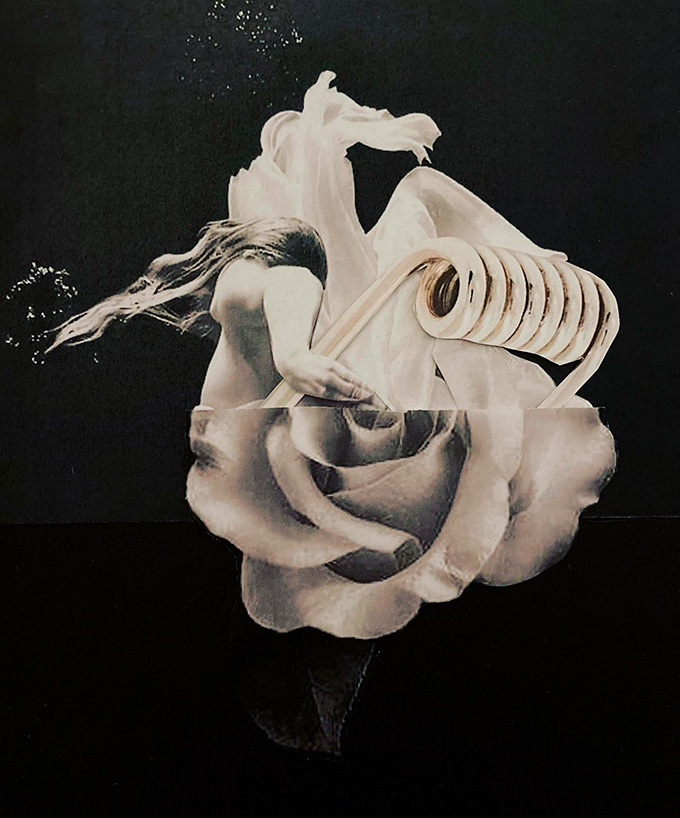 In your artworks, what are the most important things/elements to yourself?
In my works, it's important for me to capture universalism and diversity. I do not want them to be typically "female" or "Polish" – I want them to appeal to everyone, at any age, anywhere in the world. Aesthetics in a collage is important, but the emotions that viewers feel are the most important.
What influences you as an artist? And how do things influence you and how does that transfer to your works?
Art – old and contemporary, photography, urban space, and graphics have a big influence on me. I have a wide range of interests and many aspects of the world and life are reflected in my works. Music and themes from the music videos I grew up on (especially from the 1980s) also have an impact on my collages.
If you should describe your art with one word, what would it be?
Sorry, there will be two words (but tightly connected) – B&W Wonderland.
Edyta Ciosek around the internet
Homepage: edytaciosekcollages.com
Instagram: @edytaciosekcollages