>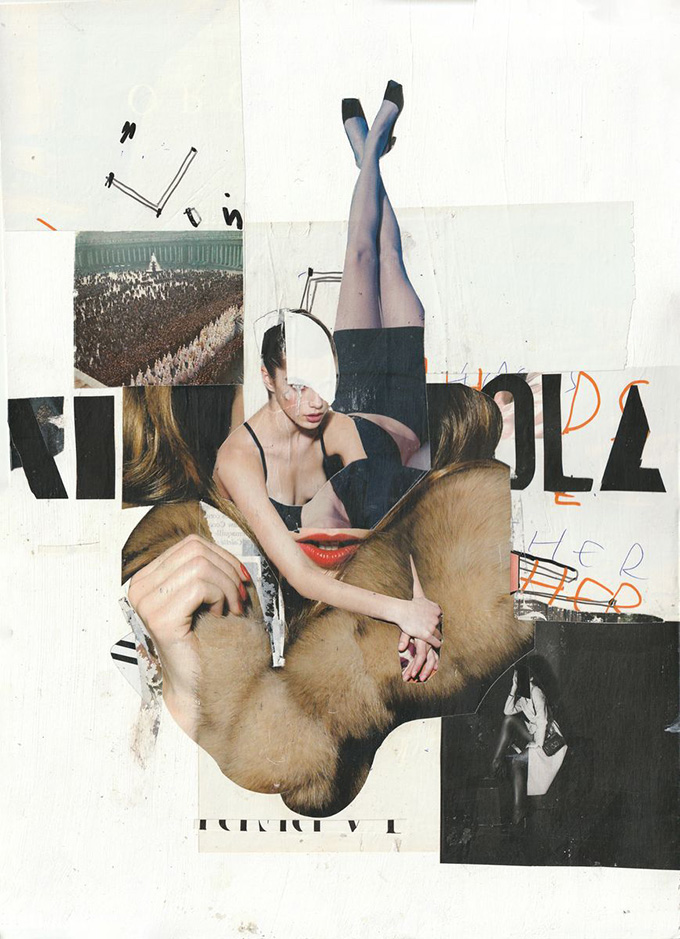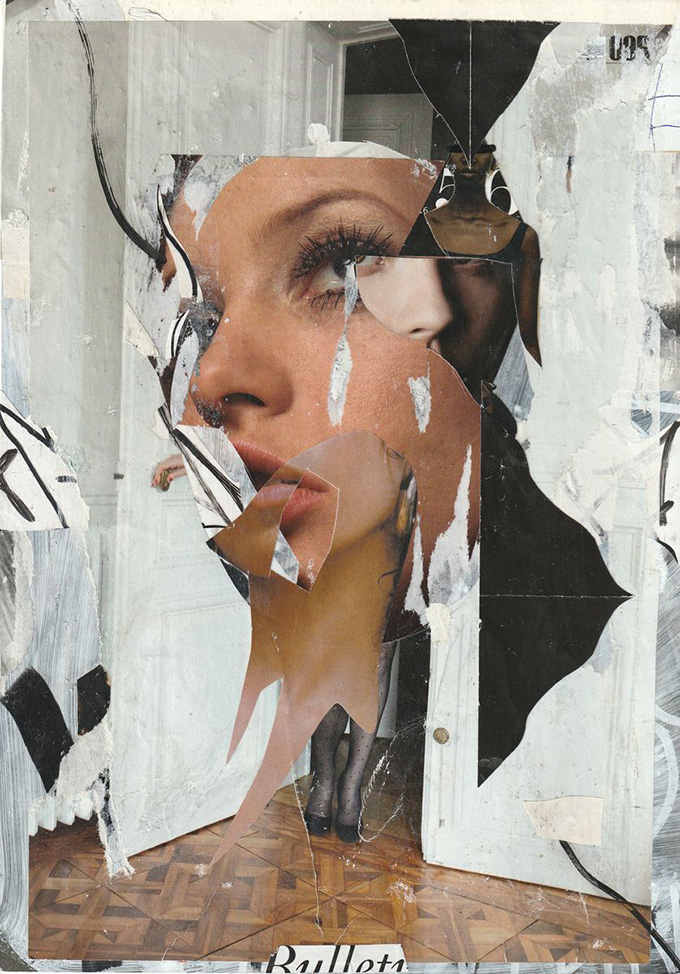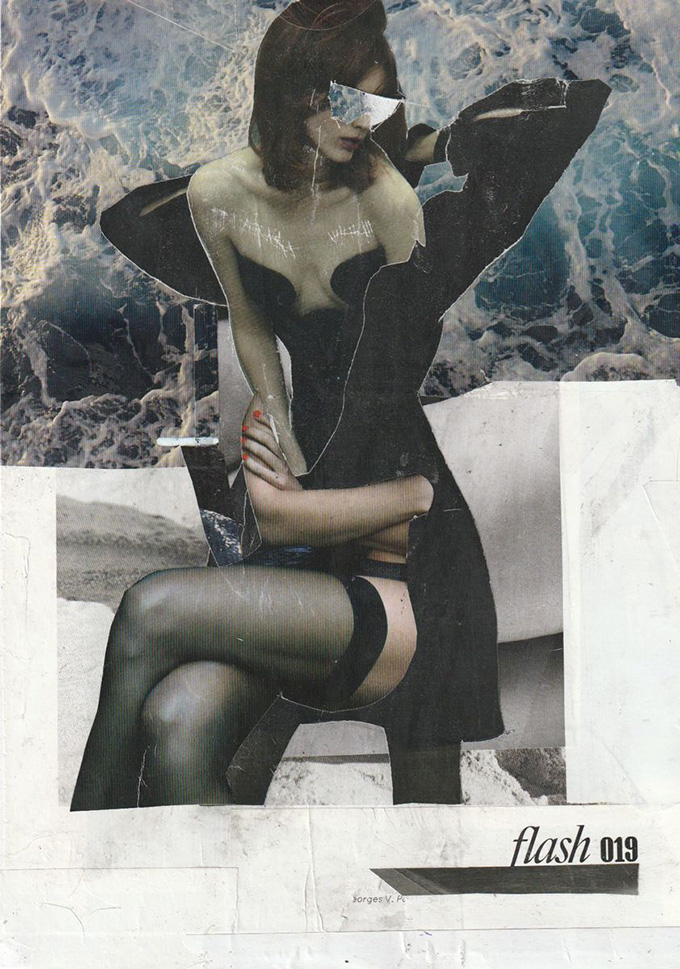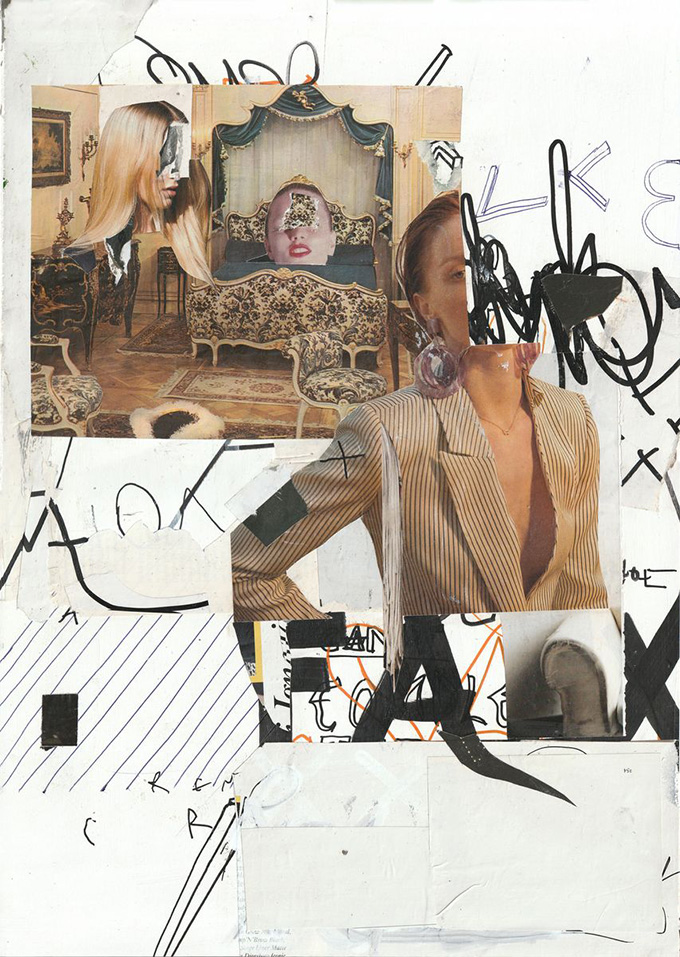 Quick hello Raphaël, can you tell a bit about yourself?
I am Raphael, I am a collage artist living in Brussels Belgium.
What are you doing/working on at this moment?
Building backgrounds for future collages. Sorting out fashion cuts and looking for a job haha.
What inspires you the most at this moment?
At the moment my inspiration comes from working on collages, if that makes sense.
Just being there, letting my thoughts flow as much as possible, trying to grasp the tenuous thread of something not fully formed. But yeah I am still inspired by horror movies, fashion editorials, abstract painting, video games, and so on…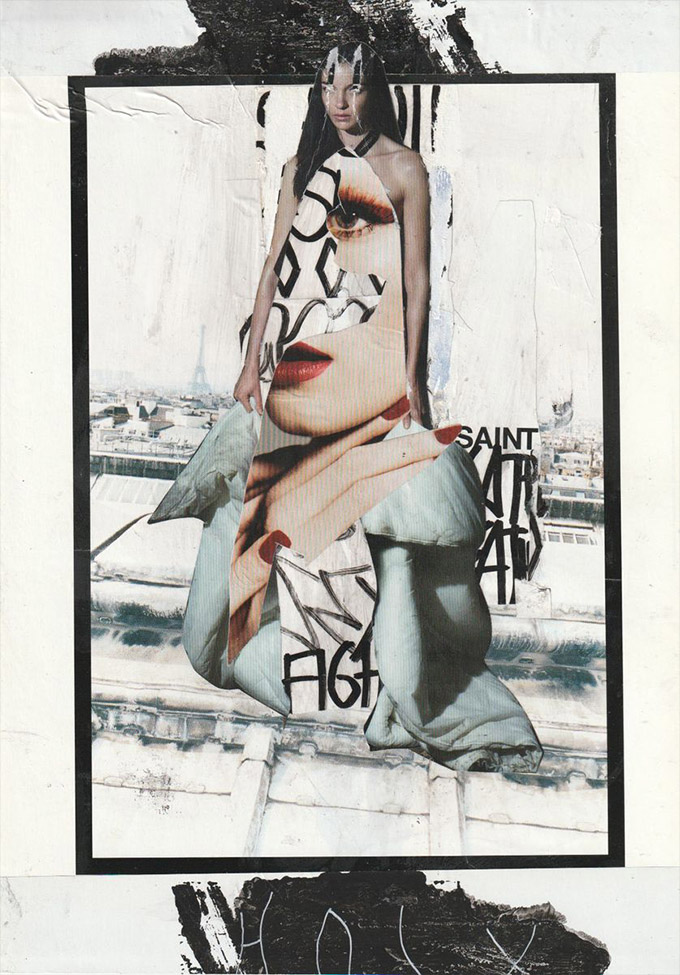 What's your favorite personal work at this moment?
I really like the one called "Saint purity of the rooftops" because everything fell into place by itself and I wasn't looking to do anything specific.
My best works are the ones I have very few control over after all even if I think I do.
Any future plans/happenings you want to share?
Not much is happening at the moment, I would certainly like to exhibit my works someplace. That would be great.
Follow Raphaël on Instagram, @mydeadpony