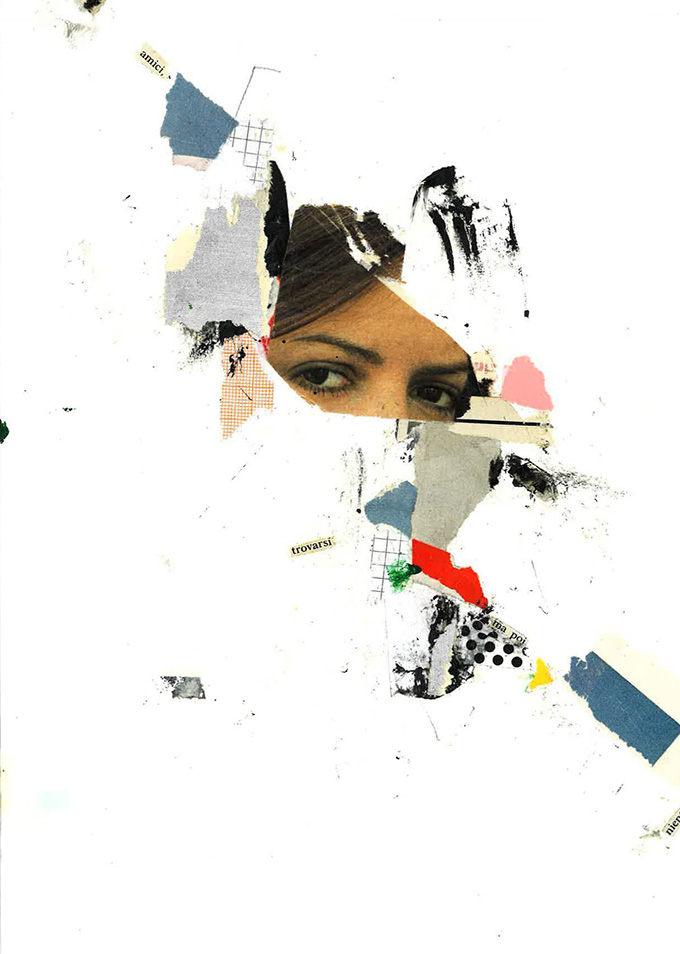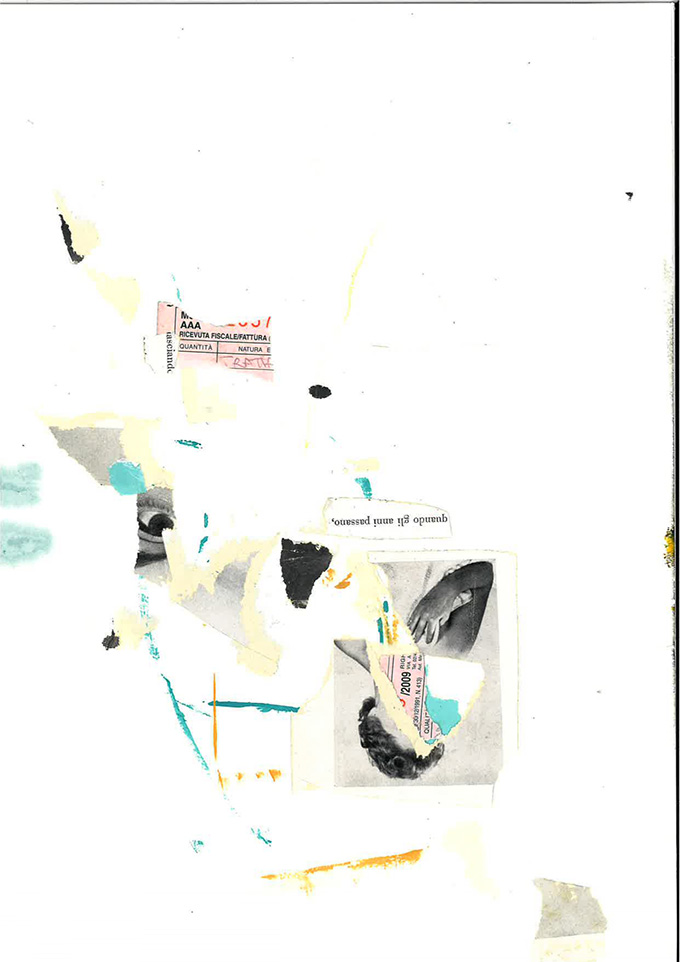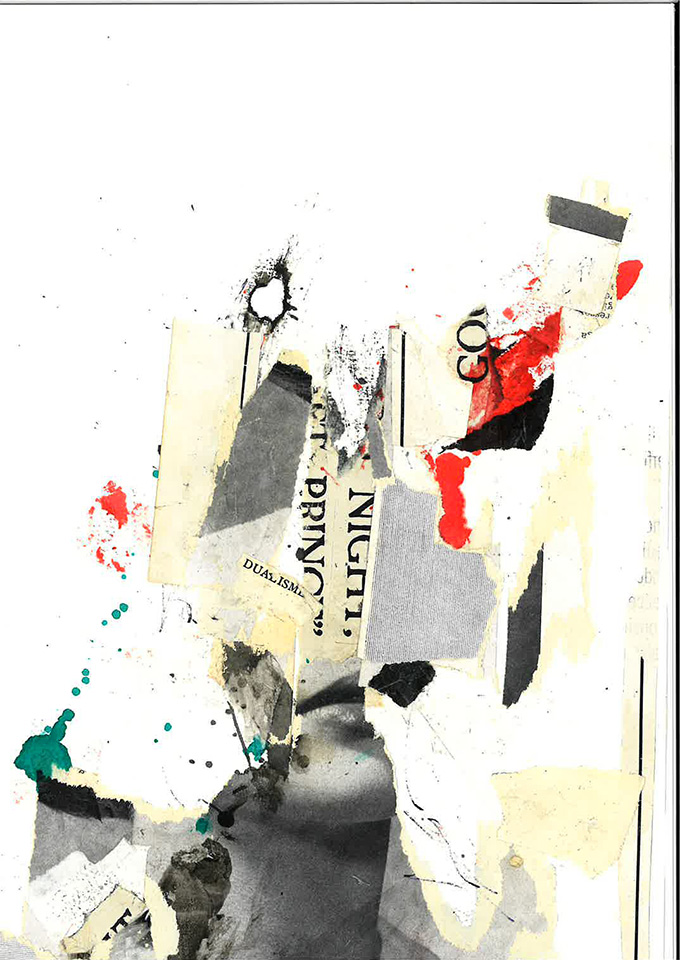 Quick hello Franz, can you tell a bit about yourself?
My Kafkaesque stage name hides Mirko Pugliara, a forty years old person, born and raised in Siracusa, a small town in the south of Italy.
After graduating from high school, I moved first to Bologna to study fine arts and then to Milan, where I currently reside with my partner. I am passionate about collage and practicing Zen meditation. I play guitar and had a hardcore punk band called Headed Nowhere with whom I was lucky to tour around Europe. I'm still DJing mainly punk and indie music. I'm an ambient and new-age music collector although my roots remain post-punk and hardcore. I also got a mindfulness instructor's license a few years ago. I am a big Juventus fan and love to play soccer. I am also very interested in history, especially from the World War II period. One thing I think it's important to share is that I also love food, both being able to try the most typical things of a place that becomes not just a matter of taste but a search for tastes, sounds, colors, and cooking. I have a great friendship with my kitty Ziggy.
I hope I have not bored you too much.
Not at all. What are you doing/working on at this moment?
I am literally building "piece by piece" my project "Mindful Collage", workshops, handbooks, etc.
There is good interest in general, but at the moment it is followed with more interest abroad, but I would love to have the chance to have my own private space here in Milan where I can start with a group of people and bring people closer to collage and meditation. I am very hopeful.
I'm also starting work on the new issue of Oltre fanzine, we have reached the sixth edition.
I do a lot of collage technique workshops here in Milan, I really like to meet people, to show a different angle of collage. It is exciting to introduce people to my favorite artists, the history, and especially, it is important to give the basic means to be able to express their feelings through this technique.
What inspires you the most at this moment?
I have researched millions of methods to achieve inspiration, including the Internet, books, and apps. Technology cannot always help with what we are looking for. Almost as if it were a mandatory goal to be achieved at all costs. This attitude from my point of view has always been counterproductive in my mind, if inspiration doesn't come, it doesn't come, and there is nothing I can do. That doesn't mean I'm losing some kind of magical powers, I'm not a robot (not yet). I'm telling you this because I experienced a time of big questions in my projects, and the more I searched for something, the less I found it. It was difficult. But then one day I realized that it was time for a walk or meditation, investigating within myself, to keep cool. So magically the world showed itself without me asking for it. I realized how many billboards on my way, for example, had an answer, bookstores had another answer, they were always there, within reach. Then I noticed that the only way to really inspire me was to put a blank sheet of paper in front of me, which used to scare me because I didn't know how to fill it, now I'm happy every time I can have it because I know I'm going to fill it with everything I need to live with.
A monk asked Joshu (a famous zen master) to teach him.
Joshu asked, "Have you eaten your meal?"
The monk replied, "Yes, I have."
"Then go wash your bowl", said Joshu.
At that moment, the monk was enlightened.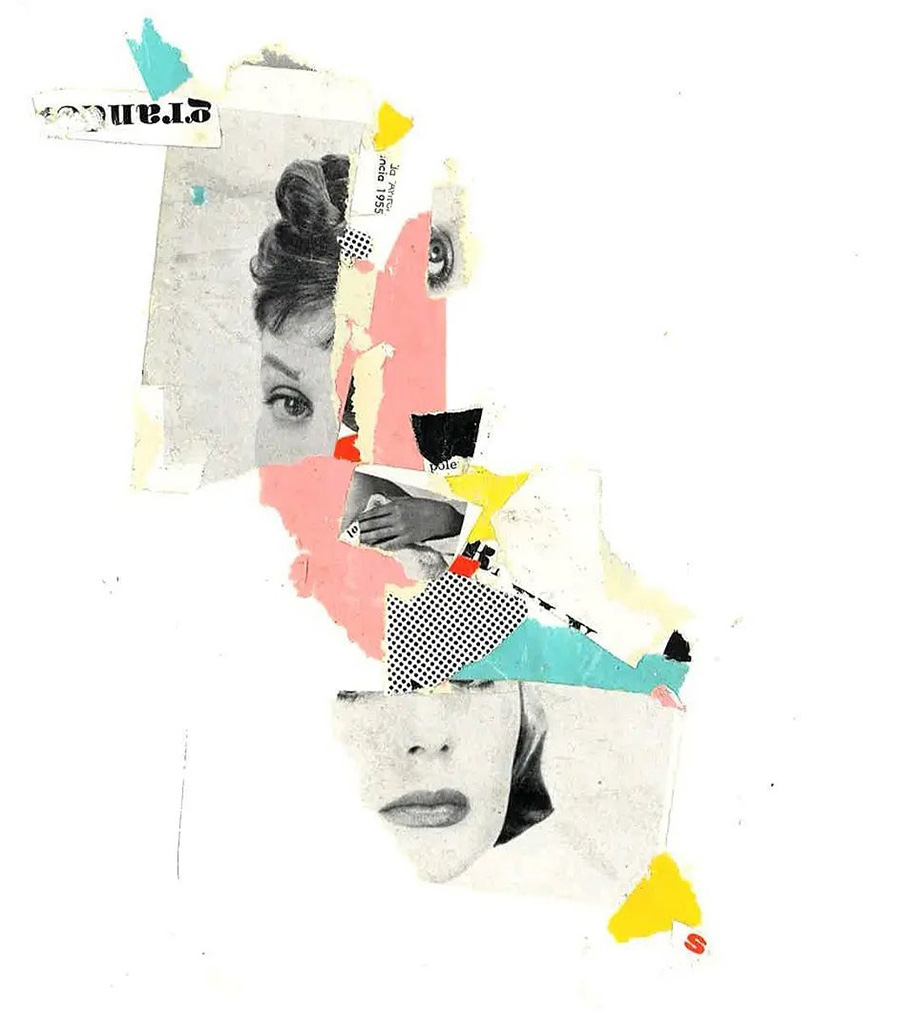 What's your favorite personal work at this moment?
I have no favorite work, they are small parts that composed a piece of reflections. After a few days, I always leave an analysis in a diary, just as a reminder.
In the beginning, like ten years ago, taken by collage-euphoria I did too many, but I remember there were some really beautiful. I remember with great pleasure the cover for Philosophy for Life and Other Difficult Moments by Jules Evans (Mondadori Italy).
Any future plans/happenings you want to share?
The plans described are already in my previous answer, I am waiting for you on my page for news updates.
Follow Franz on Instagram, @franz__samsa