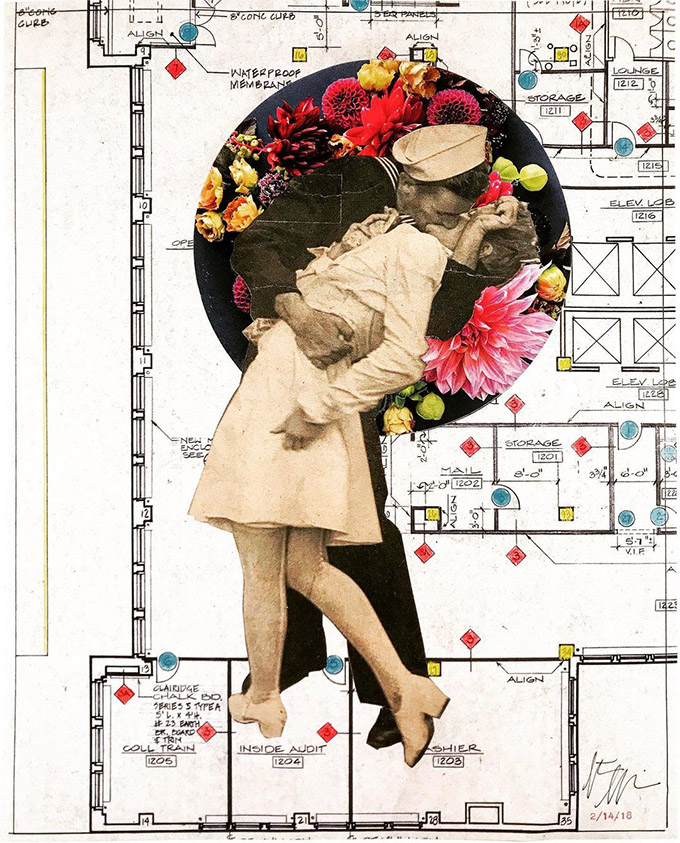 First few basic questions, who are you, what are you doing, where are you coming from?
I am a native of the Boston Area and currently a mid-career self-sustaining artist living south of Boston in the seaside town of Cohasset. I went to Cornell University where he obtained a BFA in Painting/Mixed Media with a minor in photography graduating in 1988. While there I studied under an amazing aggressive and supportive faculty and had the great opportunity to meet a wide variety of well-known artists and educators such as John Szarkowski from the MOMA and Robert Rauschenberg among others. I received my MFA in photography from California College of the Arts in San Francisco, studying with Larry Sultan, Jean Finley, Cris Johnson and studied under and assisted Jim Goldberg and Carrie Mae Weems. Although the art school system is not for everyone, I found it to be incredibly provocative and inspirational, and it has served as a great foundation for my artistic trajectory.
When you start a new piece, do you have a clear vision of what you are going to do? And then, when you're building the artwork, how much does the work "live"/change from the original vision? How much do you improvise?
I work in both film photography and analog collage and my approaches are very different from both. With photography, much of my work is sketched and planned and then improvised once the "stage is set". The collage work is an effort to work much more intuitively and for me to "trust the process" not sure of the outcome when I start a piece. That being said, I learned early on (and I encourage all artists to do this) that I need to "limit" myself when working on a series or project and that is how I approach collage.
My rules are this: 11×14" base piece of paper (almost always), magazines from between 1940 and 1959 (mostly) and I begin almost every piece at 5 am and need to be done by the time I need to wake my kids up for school. Every piece is finished, signed, dated, documented, and posted on an ongoing gallery blog. The pressure of the limit of materials and time pushes the process ahead in a way that is very freeing for me.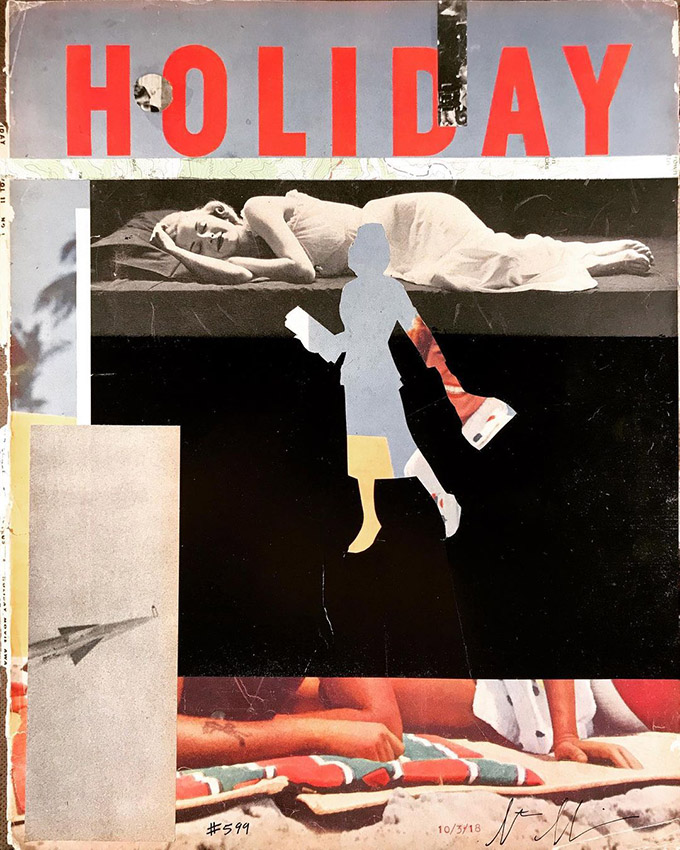 When you're collaging, what's your favorite part of the creative process?
My favorite part of the creative process is the feeling I get when the pieces fall into place. Working the way I do, I am not guaranteed to be super happy with every piece, but it happens enough for me to believe that I am "on to something" bigger than myself.
And then, what's the hardest part?
The hardest part of the creative process is when things don't necessarily "fall into place" and I force myself to move on anyway. Sometimes it is hard to walk away from a piece that just isn't working and try to hammer it into place. My experience has told me that trying too hard often brings the wrong result.
What has the most value for you: Material, concept, color scheme?
I find the most value in the concept. I am lucky in that the "limitations" I have placed on myself direct the material and at the same time the color scheme follows suit.
Your works are built so that there's a human in the spotlight doing something, how much time do you spend finding the "right" person? And how do you choose what you're going to use?
My collage work has material and time constraints, so I force myself to work quickly and intuitively. Often what I am listening to on my radio (either NPR or a random mix from my vast music collection) will have an impact on the concept or direction.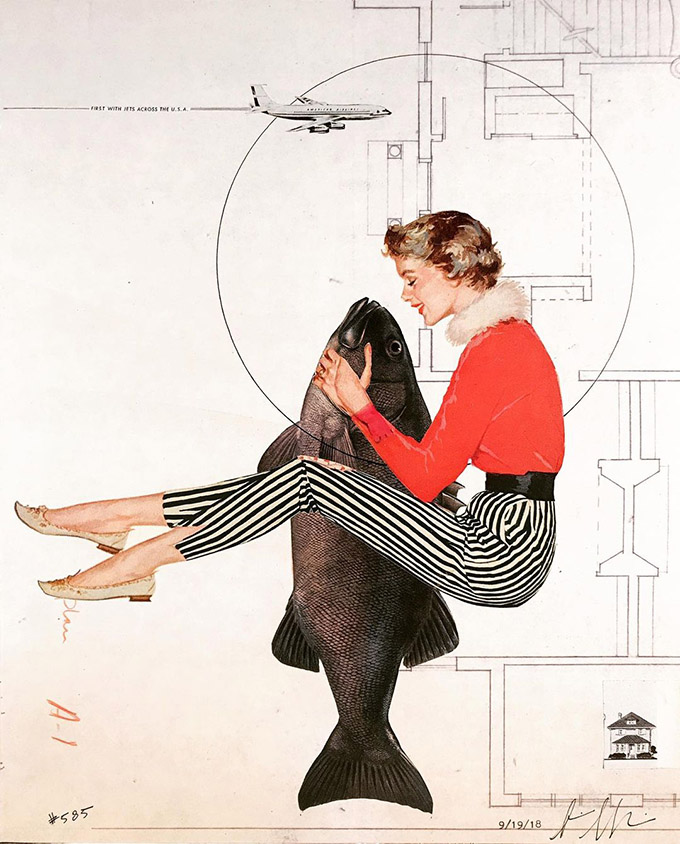 Do you work on multiple pieces at the same time or simply focus on one?
Most often I work on one piece at a time, but occasionally I will lay out a line of base papers and work through a theme of a set of imagery that needs more "real estate".
Do you have any creative rituals? How do you boost your creativity?
I truly believe that rhythm and consistency are the best roads toward creativity. Behind that must be a deep curiosity about the history of your medium and art in general and a curiosity about the world around you. I make a point of "making" something every day. Often without the pressure of needing to be "good." If I am ever experiencing a lull in my productivity, one of my most reliable methods is to look at art books and documentaries. It doesn't even have to be the medium I am working. Witnessing other artists working through problems is a great motivator for me to stop whining about my problems and get back to work.
What influences you as an artist and how do things influence you? How do those influences manifest in your works?
This one might have been answered a few times above.
If you should describe your art with one word, what would it be?
Wow. Tough one. Today, I am going to go with "atmospheric"
Stephen Sheffield around the internet
Homepage: stephensheffield.com
Instagram: @stephen_sheffield_collage