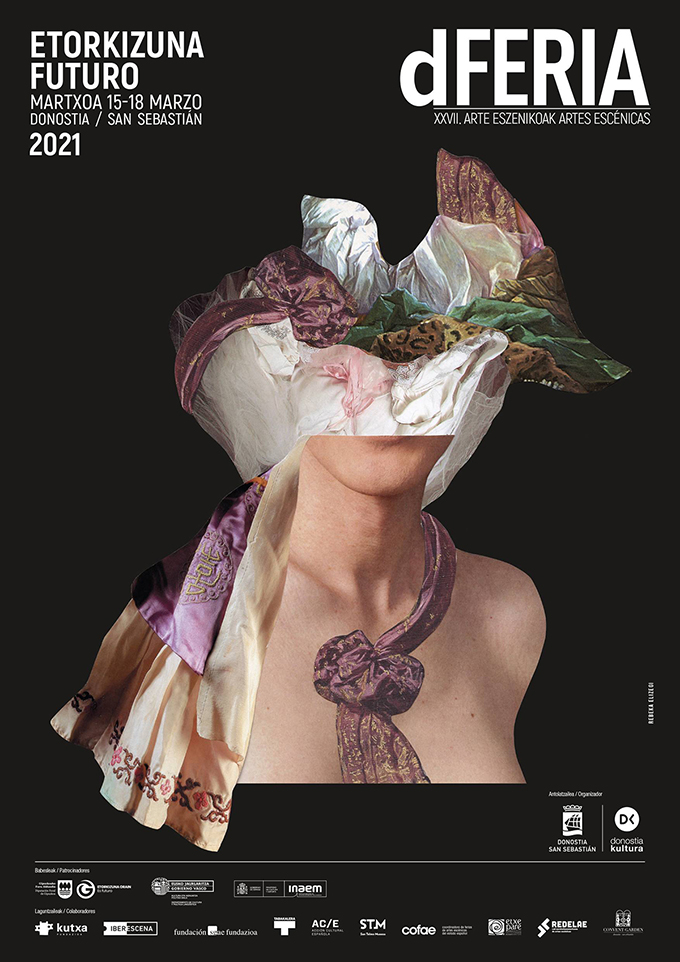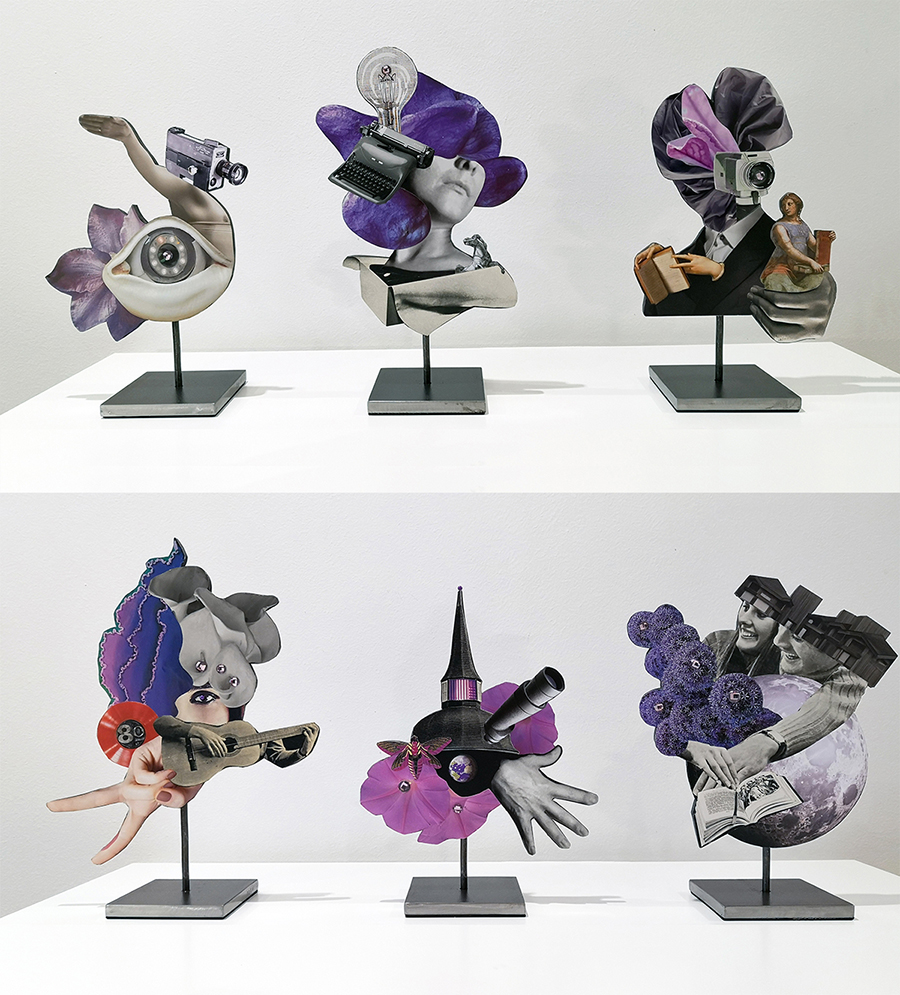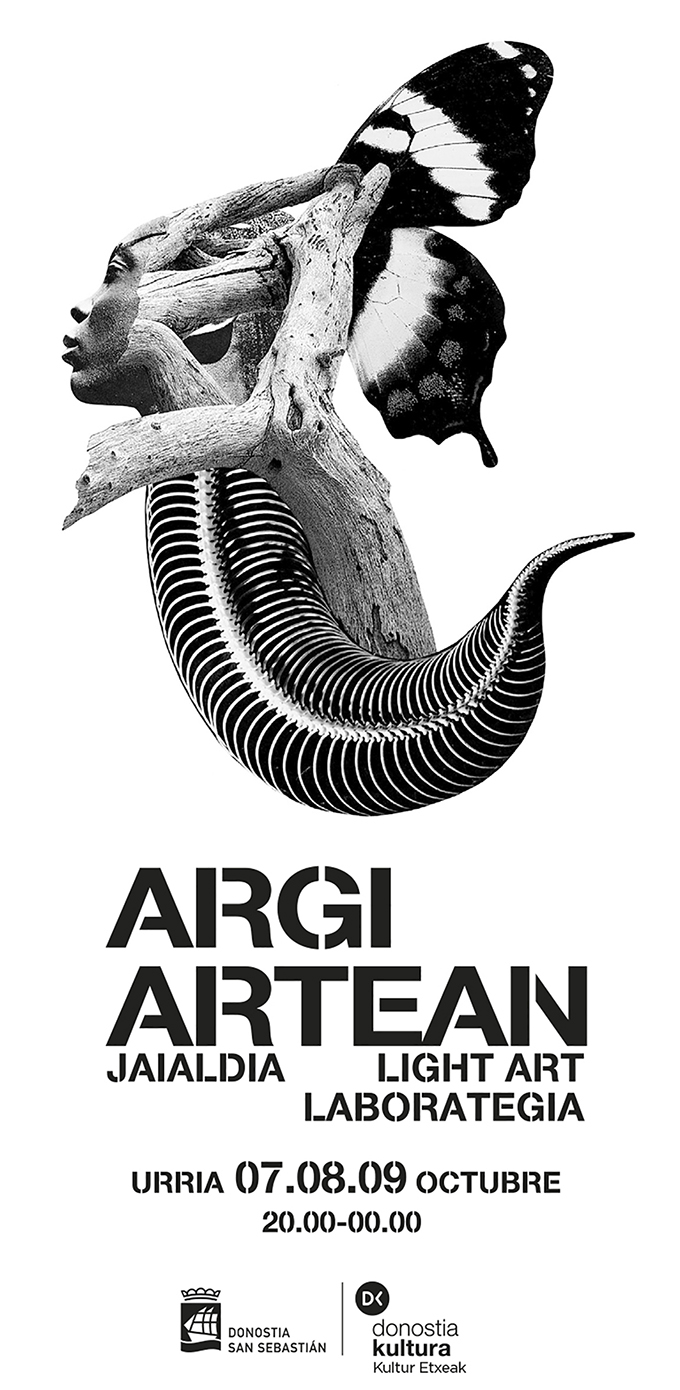 Quick hello Rebeka, can you tell a bit about yourself?
I'm Rebeka Elizegi, Spanish collage artist. I claim collage as an artistic medium and the work of women artists throughout history and today.
I create a small, medium, and big collage works by applying the classic handmade collage technique. The woman has an essential place in my work, although I also focus on questions such as gender diversity and other social issues. The images of bodies are also a constant in my work; the body is understood as a space that oppresses, marks, and stigmatizes by color, age, or gender, which is often a reason for submission.
I'm the author of the books Collage Therapy (Hoaki Books) and Collage by Women (Promopress Editions) and Collage Creativo (Alma Editorial).
What are you doing/working on at this moment?
I have just finished a collage for a book cover for "Sexto Piso" publishing house, I'm working on the art for the new album by the musician Jah Chango in collaboration with the German band Jamaram, and I am preparing a new book project, together with the writer David Luna… but I cannot reveal any secret about at the moment, I'm so sorry 😉
On the other hand, these days, I am participating in two exhibitions in Spain with the collective Blanco, negro y magenta, one about Goya and feminism and another about prostitution, and also I have my work in Ecuador, in the exhibition "Ecuador Poster Bienal", for which they selected a poster that I did last year.
The other projects that I have in my head, must wait a moment… but they will also start up soon!!
What inspires you the most at this moment?
I am inspired by the work itself, some projects call others, in the chain of works some of them are self-created, others commissioned by clients or institutions, etc.
Being able to live from collage is what inspires me right now.
What's your favorite personal work at this moment?
It is difficult to choose just one… each project has its personality, its difficulties, and its challenges…
But a project that I have really enjoyed this year has been my participation in ARGIARTEAN, a light-arts festival, in which I have participated with a large-format collage and light project.
Any future plans/happenings you want to share?
There are many plans for 2023, but there is one that I love especially. A collaboration with Paola Buedo, Bioethicist, Marie Skłodowska-Curie fellow, and researcher in the Bioethics Program of FLACSO Argentina. We are preparing a very special workshop in which we combine collage and mental health; an experiment that promises to be very interesting!
Follow Rebeka on Instagram, @rebeka_elizegi