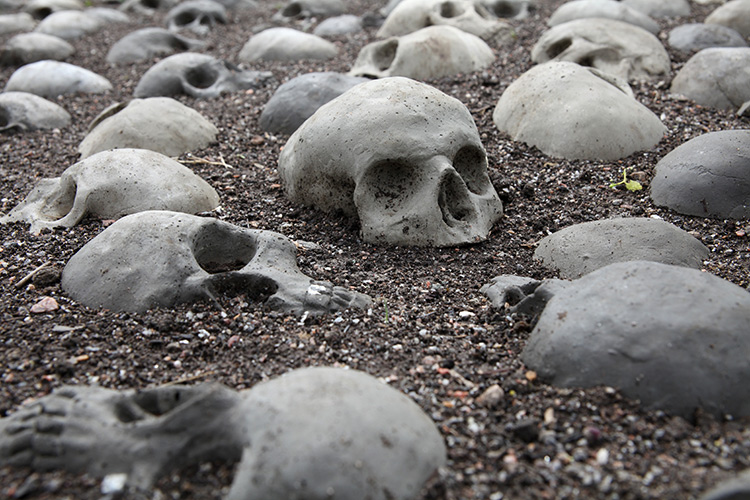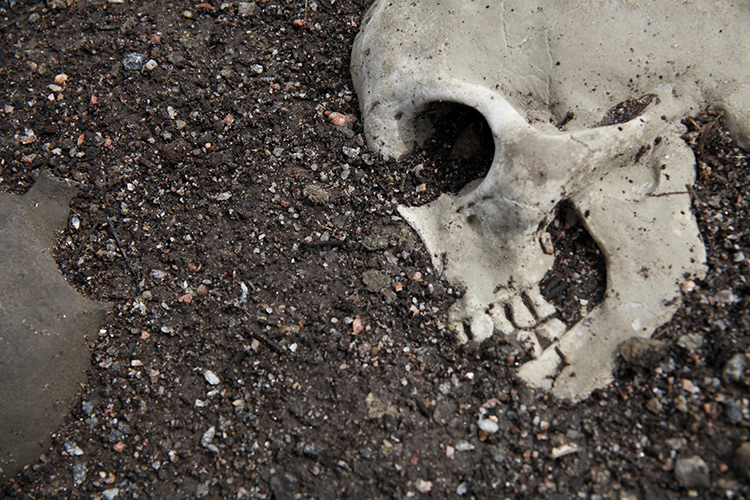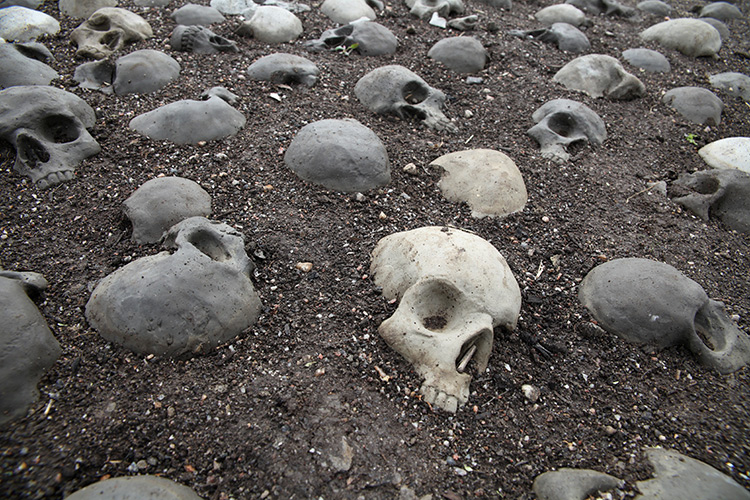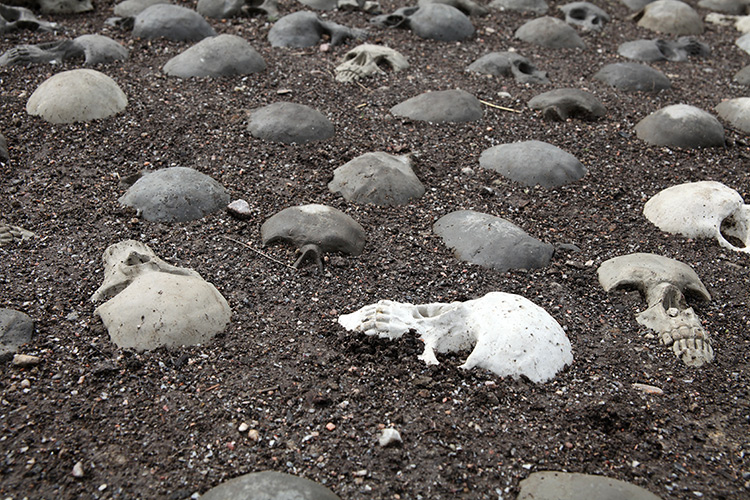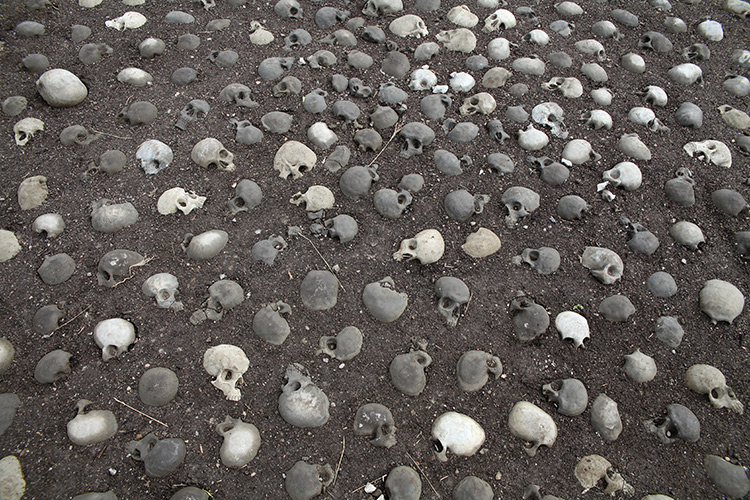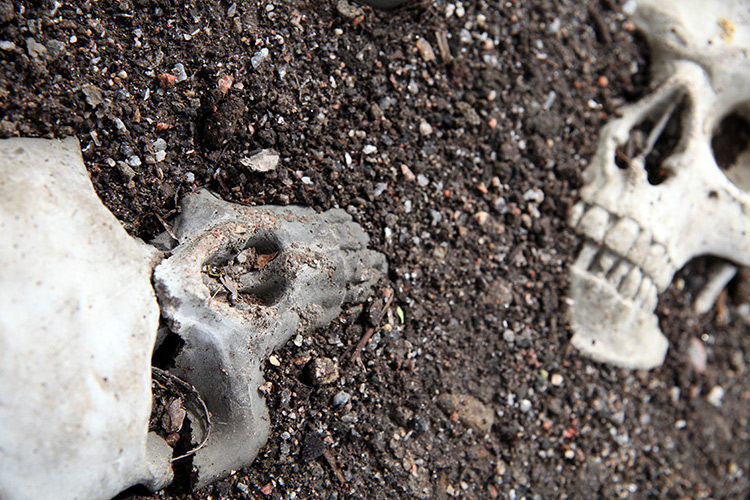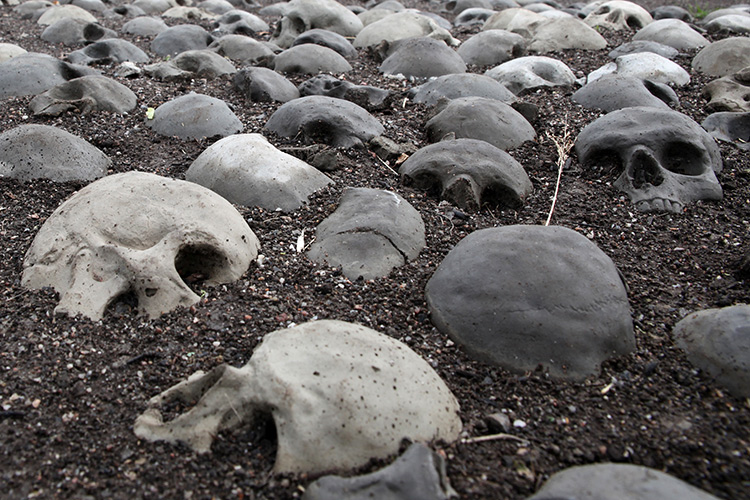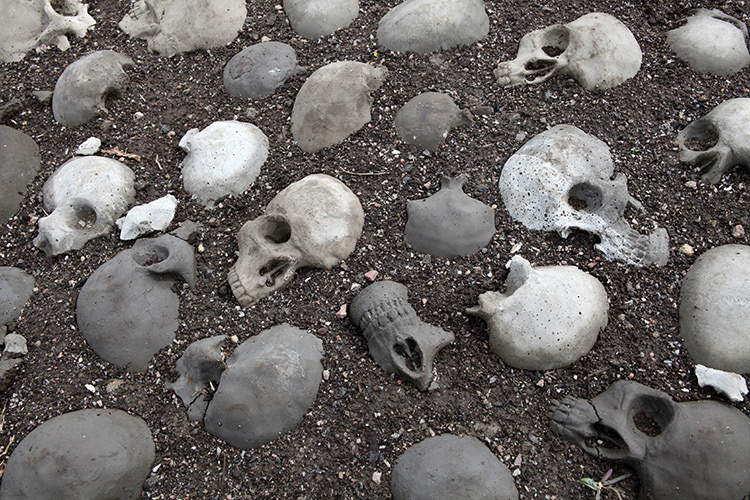 Ilmari Wärri, Children of the Future #2 -installation.
How it would it feel to walk on scorched earth and feel the remains of your kind under your feet?
Contemporary artist Ilmari Wärri's latest installation, disturbingly powerful Children of the Future #2, made for Raisio's Museum Harkko in collaboration with Raisio Congregation, consists from 700 concrete skulls arranged and buried in the ground creating haunting bed of skulls. And like his other works, this has also a statement towards contemporary society we live in and the artist encourages the viewer to take part to the work, walk on it and feel it. The work itself is a powerful sight, but after taking steps on these buried concrete blocks, it start push you really hard off from your comfort zone and challenges you to think your position and actions in this world…
In his own words the skulls describe the death of our soul and all that is humane in us. Although skulls reflects death, he doesn't make them to promote it rather make the viewer understand the necessity of social equality and parity thru this macabre theme and hopefully make one to do small things that make the change. Hope is not lost but if we continue on this path, this is the future of our children.
High recommendations!
Details: Ilmari Wärri – Children of the Future #2
Raisio's Museum Harkko, in collaboration with Raisio Congregation.
Raisio, Finland.
Outdoor installation, concrete, approx. 50 m2.
10.6. – 9.7.2017