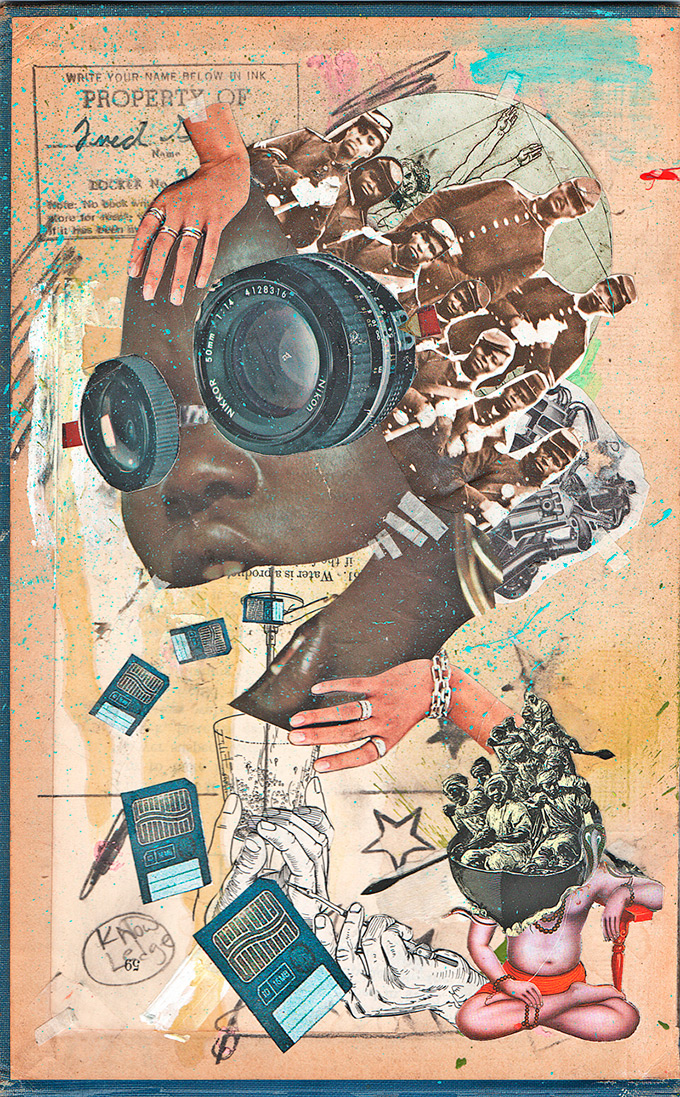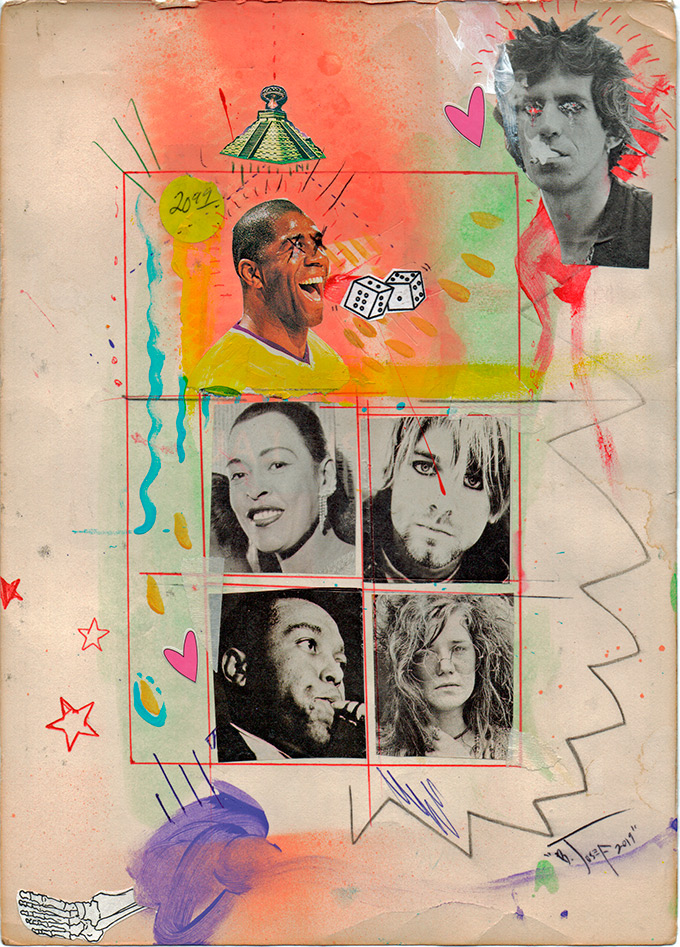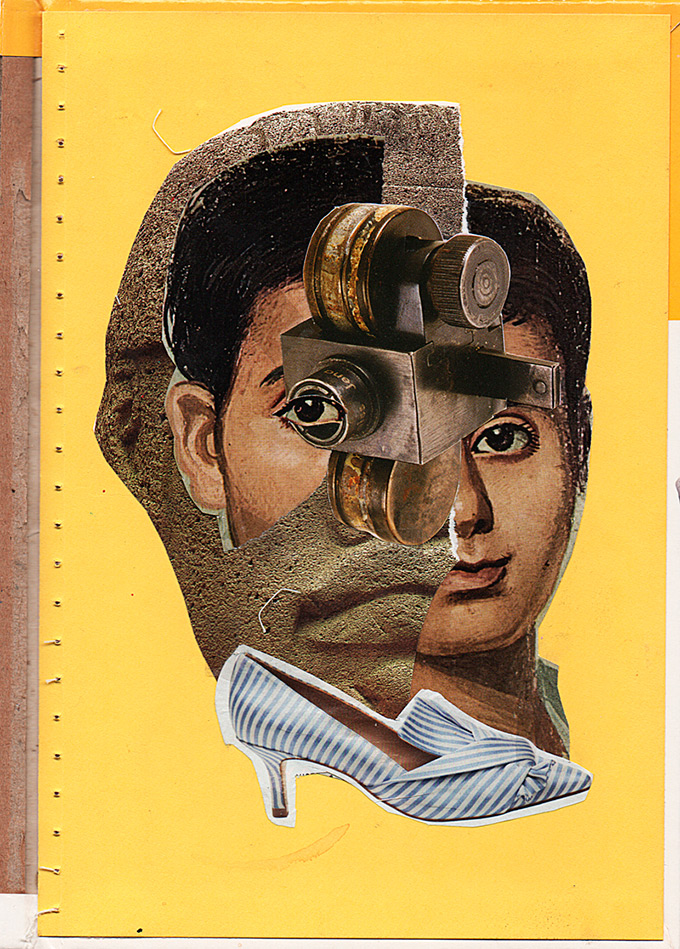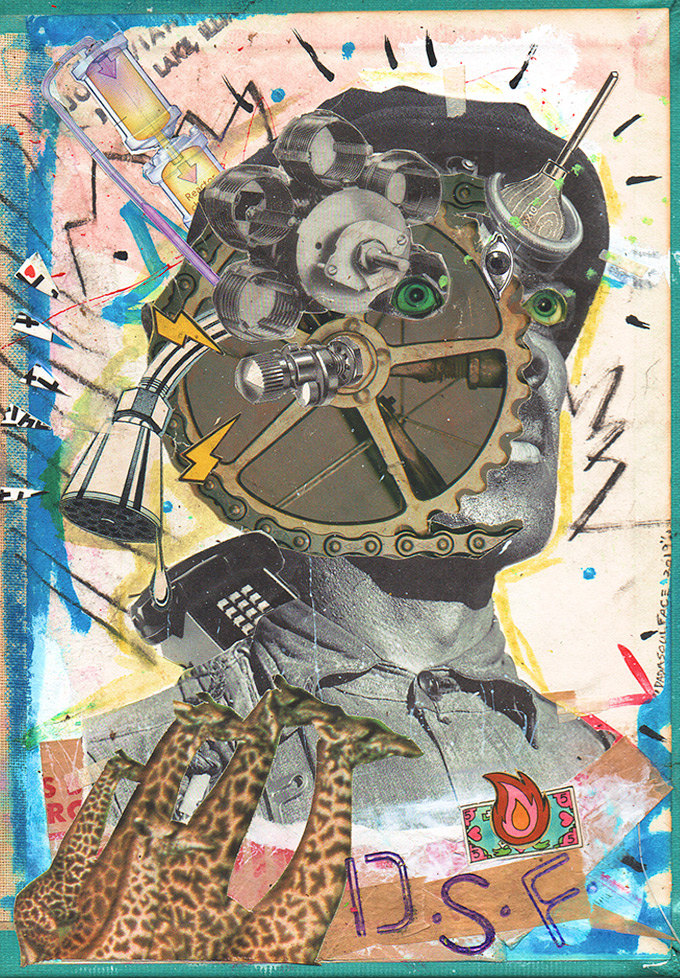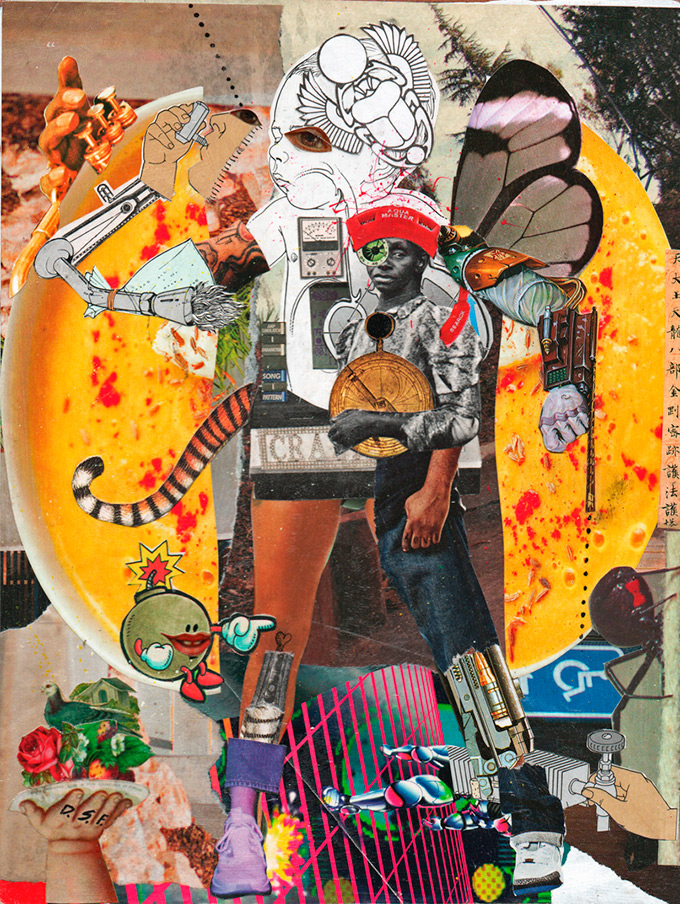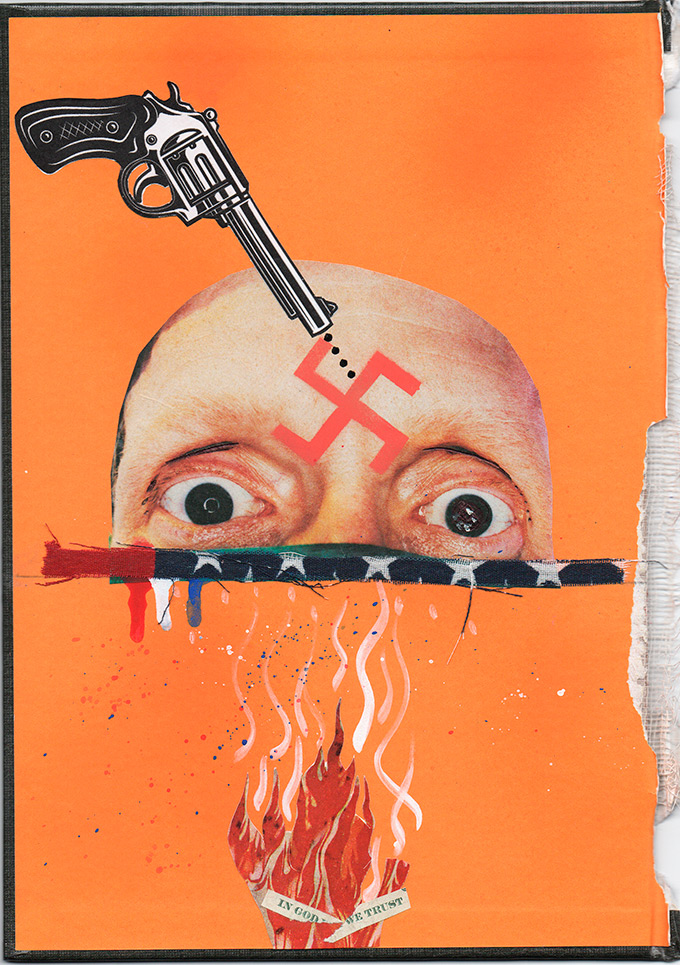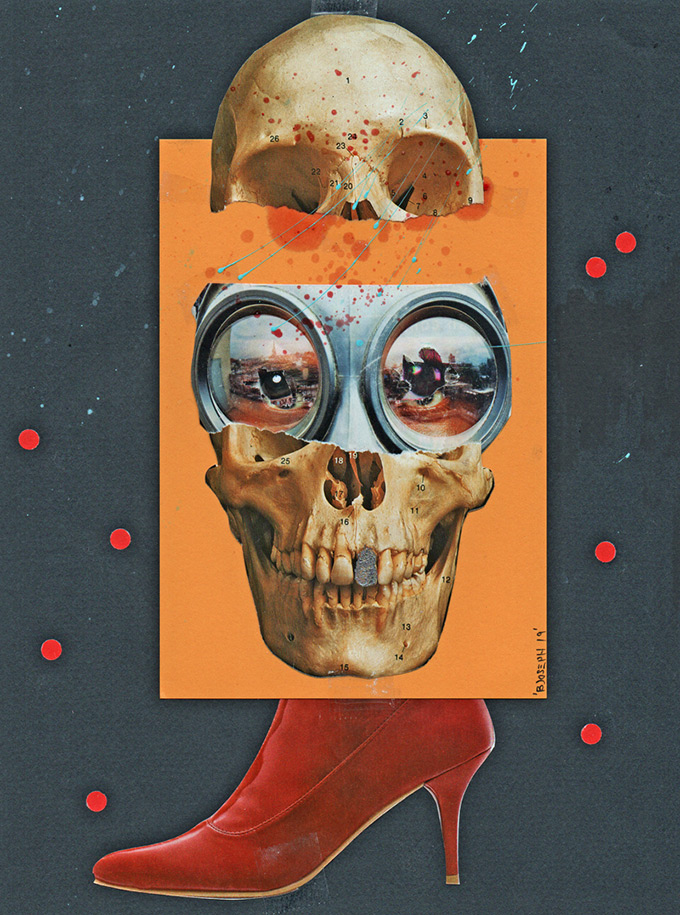 Bryan Danial Joseph aka DADASOULFACE is an artist, illustrator, curator, husband, and father. Born and raised in Aurora, Illinois, suburb of Chicago (WAYNE'S WORLD! Sorry I had to.) and currently living and working in Addison, Illinois. If I remember correctly, I first got to know his works when he sent his submissions for the second issue of Cults Of Life back in 2015. I liked his works and since then, I've been following his doings and we have exchange some orignal artworks and others paper stuff via mail. It's so cool how the art form connects people from the different sides of this globe we live on.
But back to man with the wildest name in the game, DADASOULFACE… His main medium is collage and his handmade mixed media ensembles are super vibrant combinations of old paper, paint, pencils, tapes, and various other materials that could easily be found in a junk drawer. He told me that he tends to avoid conscious intention when he first starts a piece until something tangible strikes out at him. And the idea of turning consumption into a poetic production is what draws him to employ collage in his art so all kinds of found papers, clippings from vintage magazines and old merchandise catalogs and printed images from the internet, they all end up into his bold and powerful artworks. 
He has done illustrations for magazines and done other projects like illustrated a handful of vinyl record covers. He said the album covers to be especially meaningful because music has a huge influence on him. He continuously exhibits his work in galleries, bars, cafes, festivals, or any alternative spaces as much as he can where he can.
Check out Instagram.com/Dadasoulface for more visual treats!