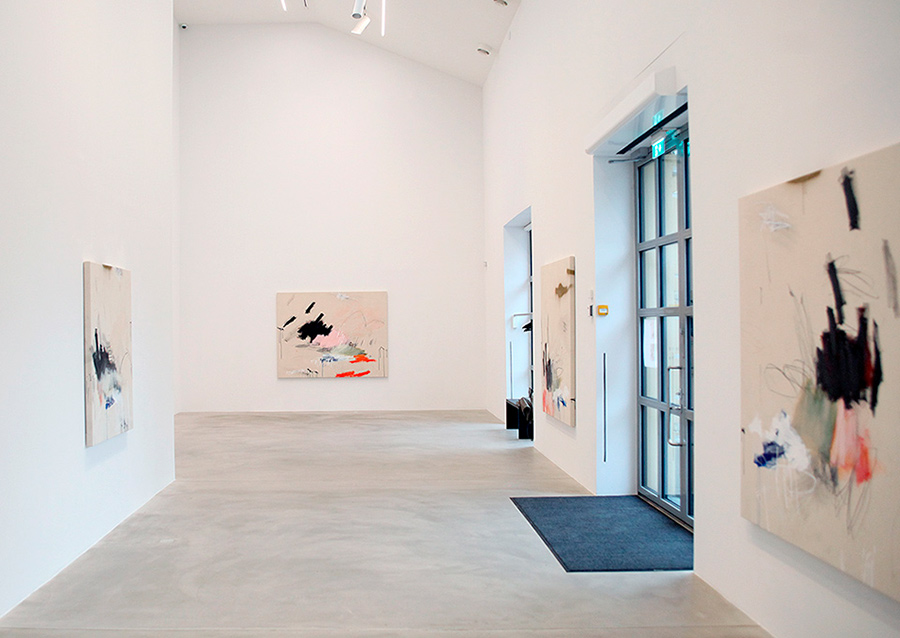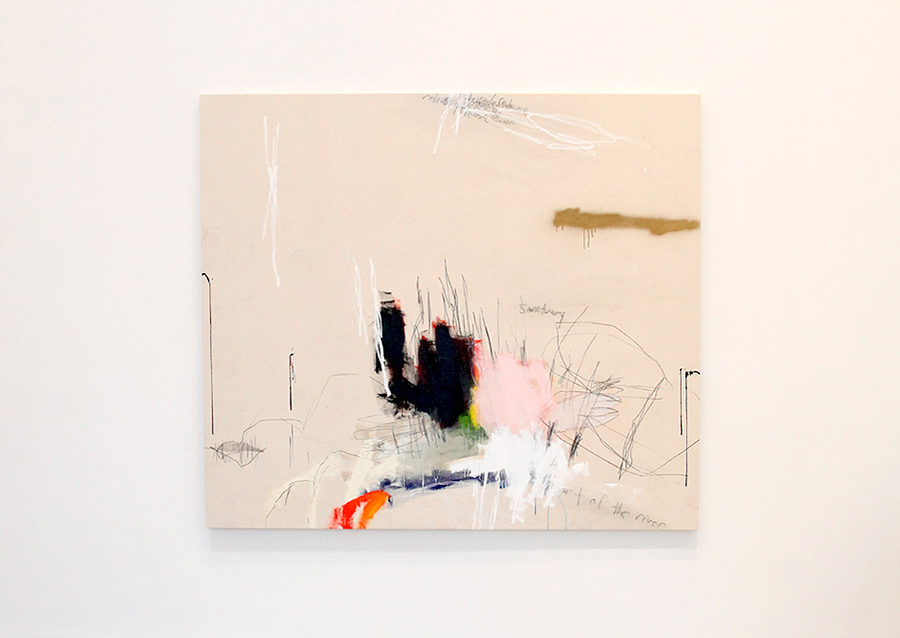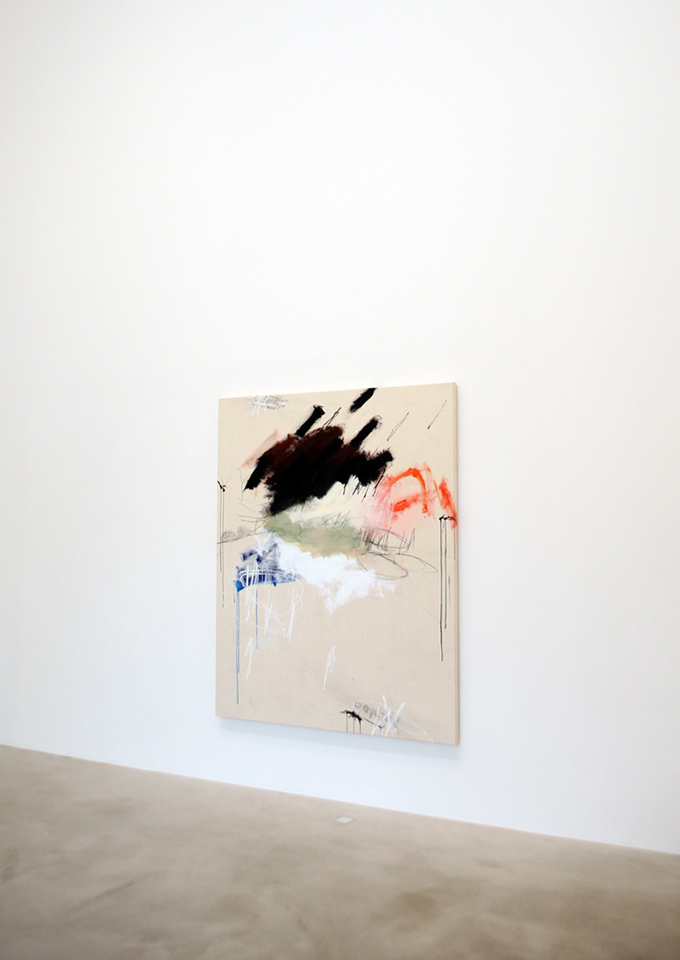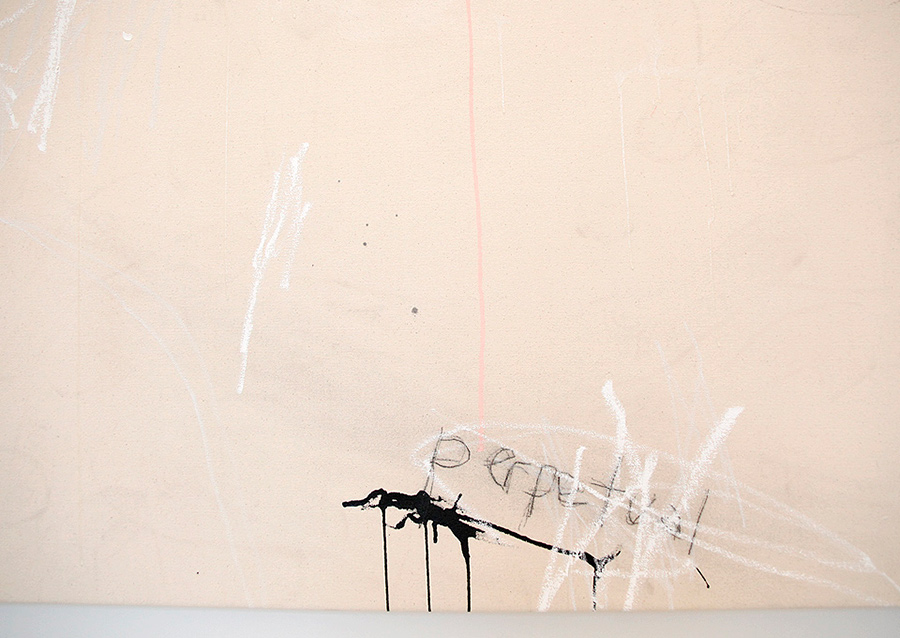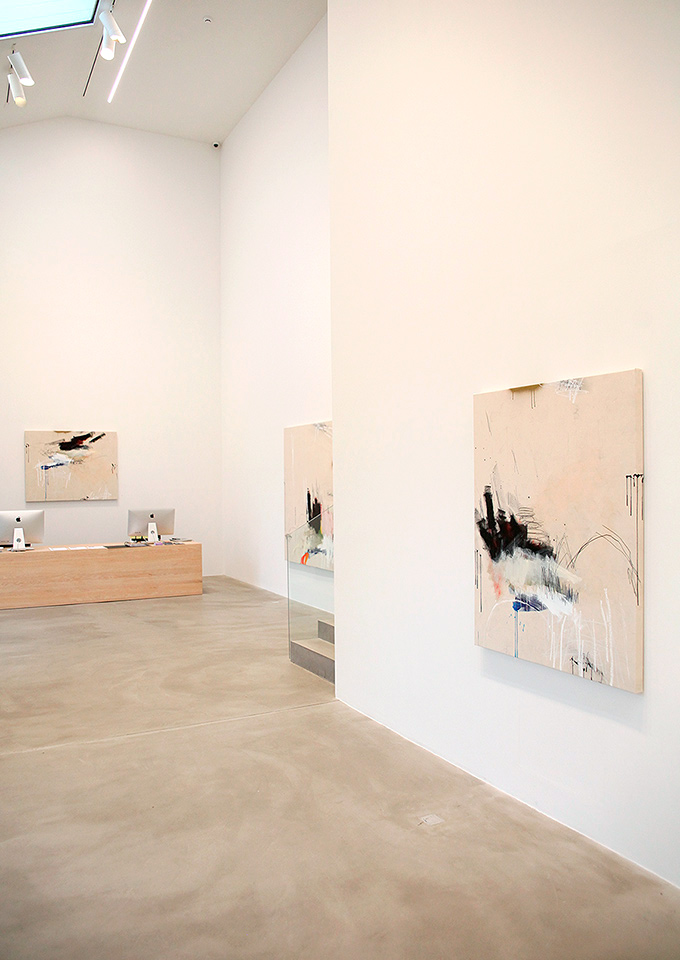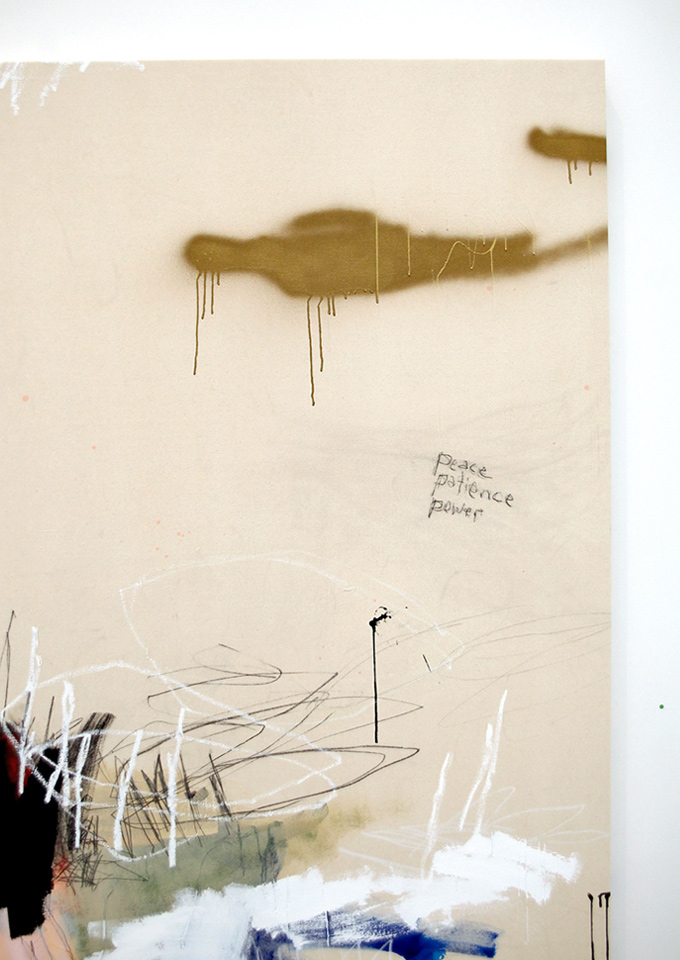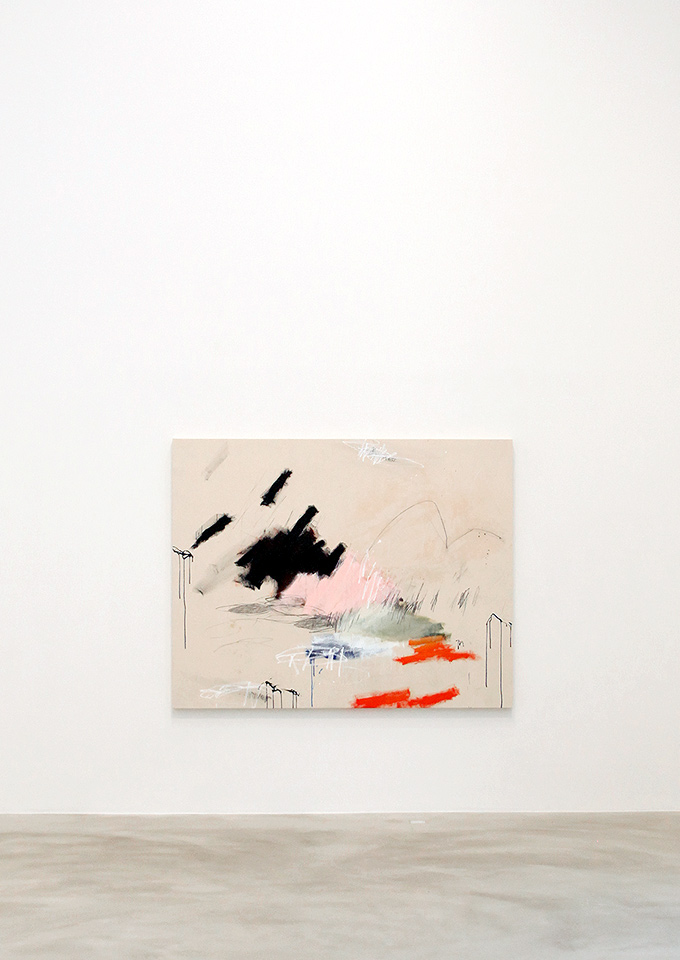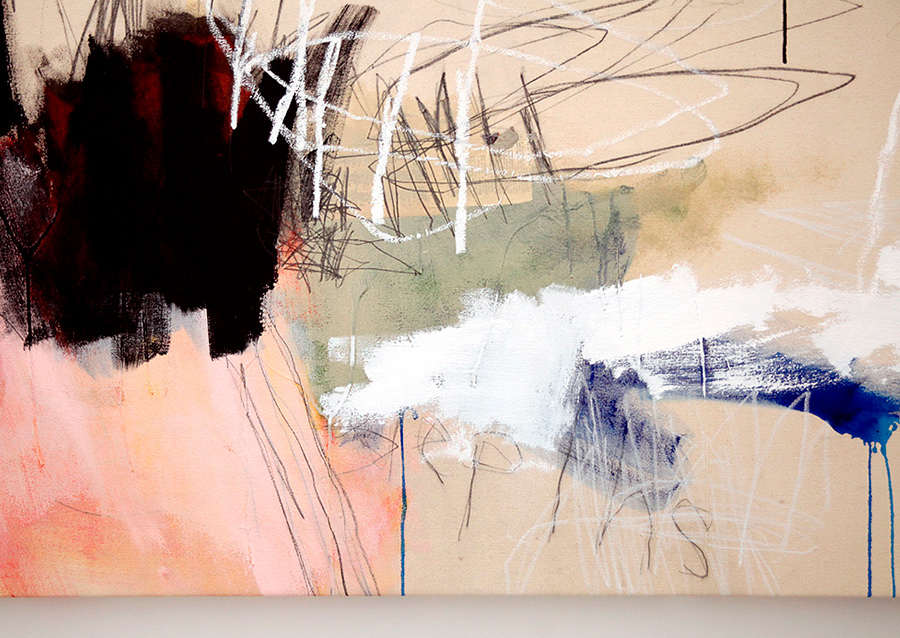 Jason Craighead: Endless River -exhibition
I remember when I first saw Jason Craigheasd's works a few years ago, I was instantly mesmerized by the prevalent wildness he creates for the viewer to enjoy. I have featured him on Toombes back in Nov 2016 and since then I've been following his career so you can imagine how stoked I was when I learned that he'd have a show in my hometown.
Now visited and introduced "Endless River" in Turku, Finland is currently Brooklyn based artist's first solo exhibition in Europe and it contains 8 quite large, mixed media artworks. I had an amazing change (read fanboy moment!) to meet the man himself at the opening – We got to talk quite long and he shared such interesting details about his works and creative process. He builds his artworks determinately layer after layer with paint, paper collage, pencils and even paint water. And despite the mixed chaos of raw markings, written words and random-looking brush strokes he somehow has crafted the entities that are all tied beautifully together.
All these years I have kept coming back to marvel his works on screen, so you can belive how much deeper and striking it was to experience the paintings in real life. It's amazing how so untamed strokes on canvas can seem somehow so random and effortless, and still creating an emotionally charged stories.
Details: Jason Craighead – Endless River
Makasiini Contemporary
Turku, Finland
10.1. – 23.2.2020