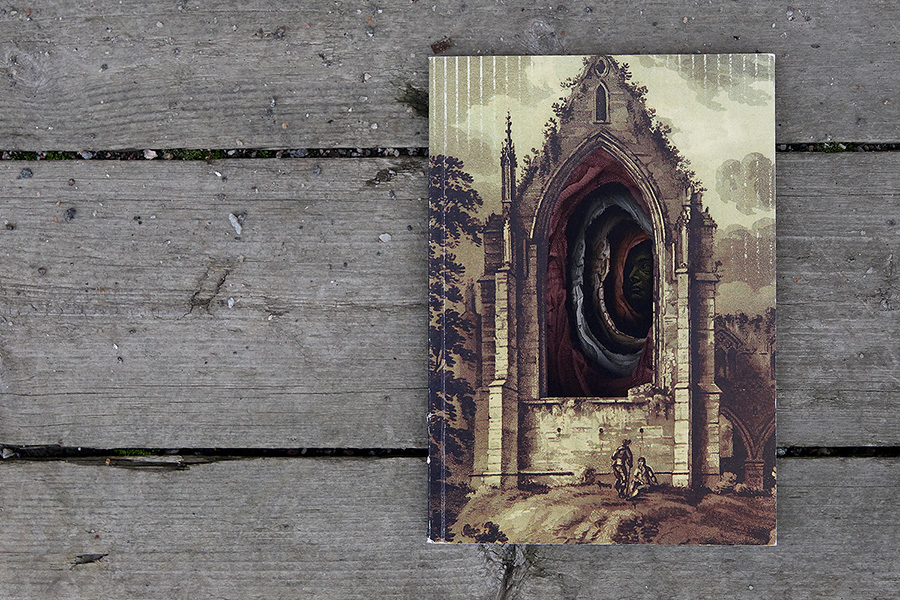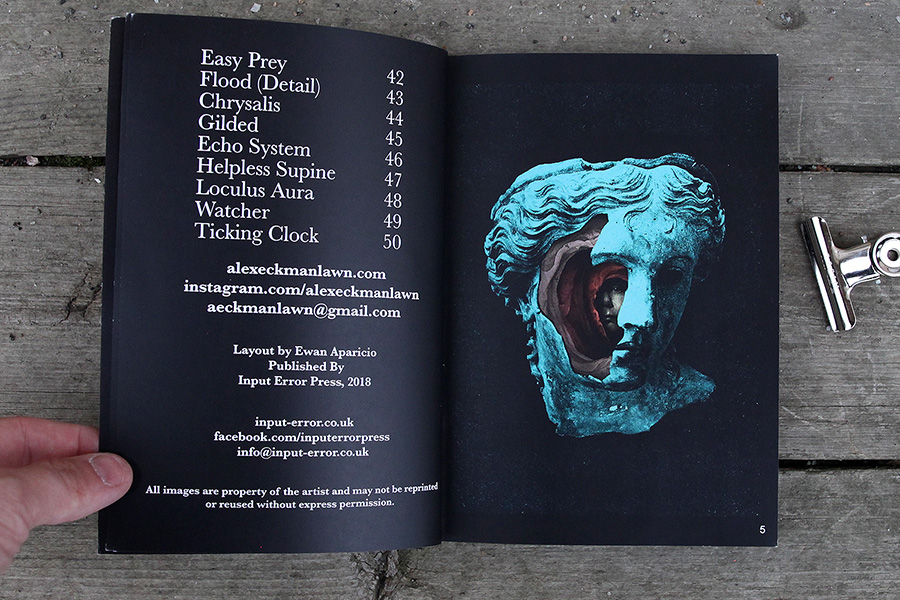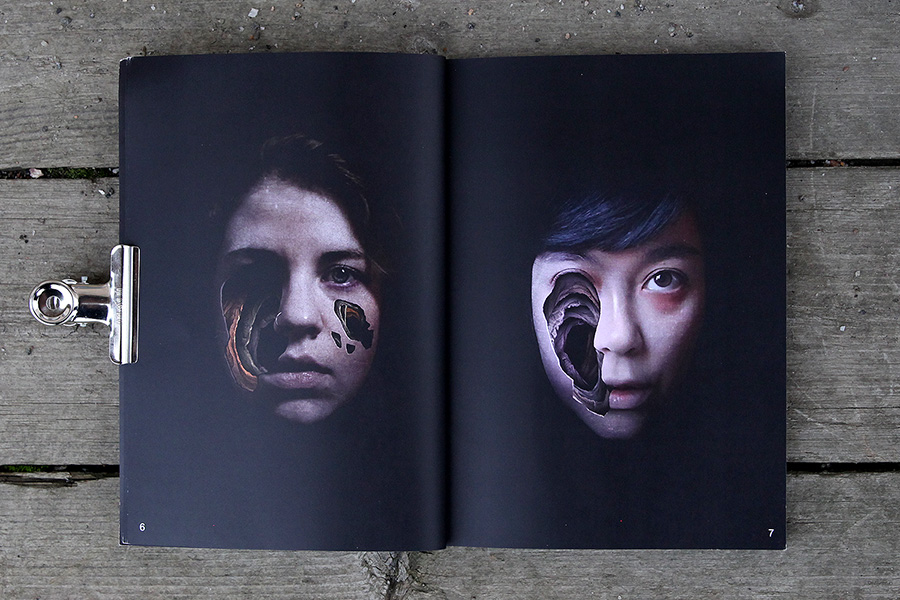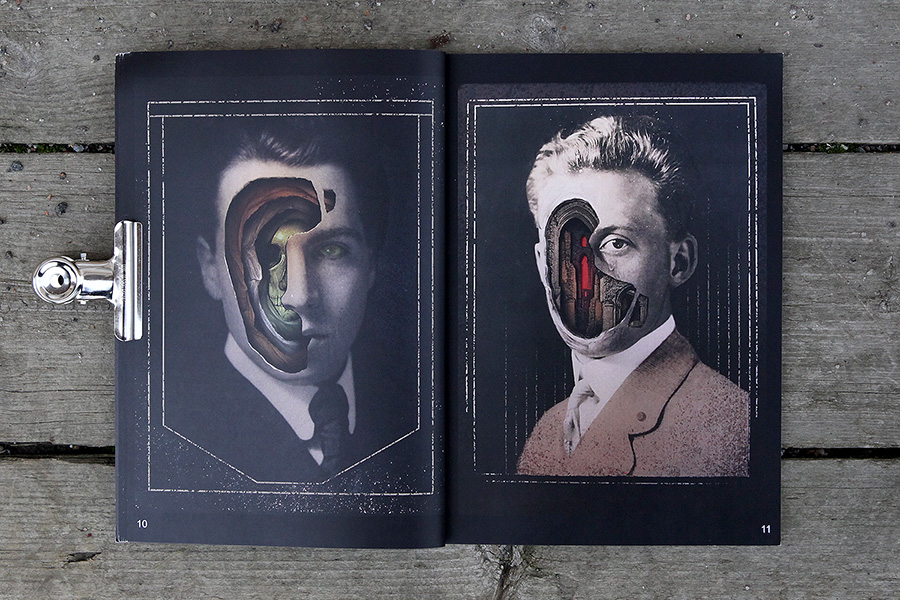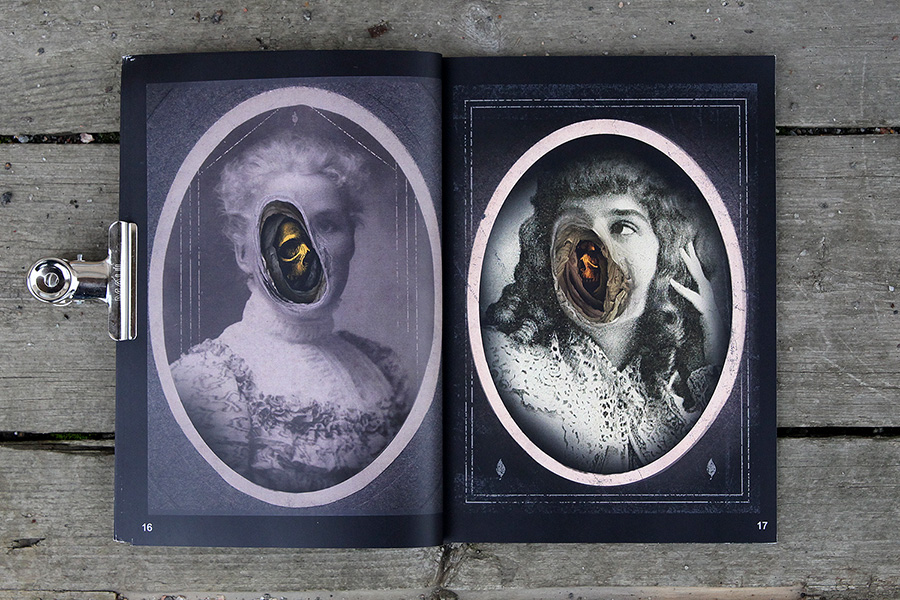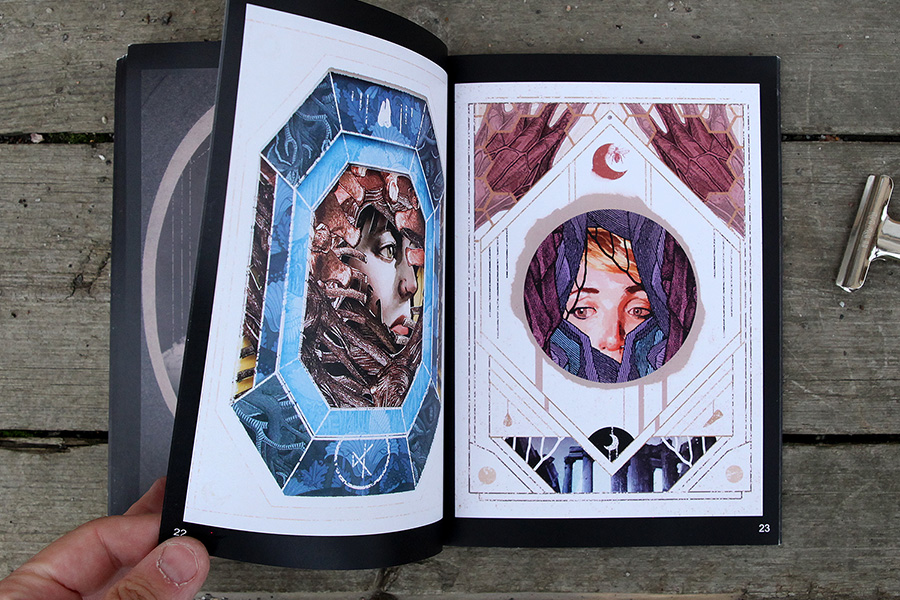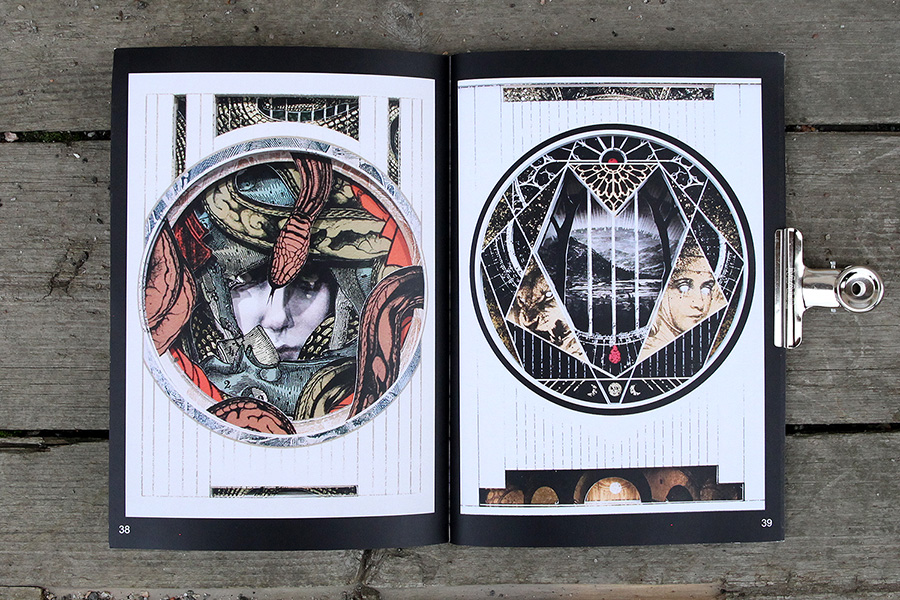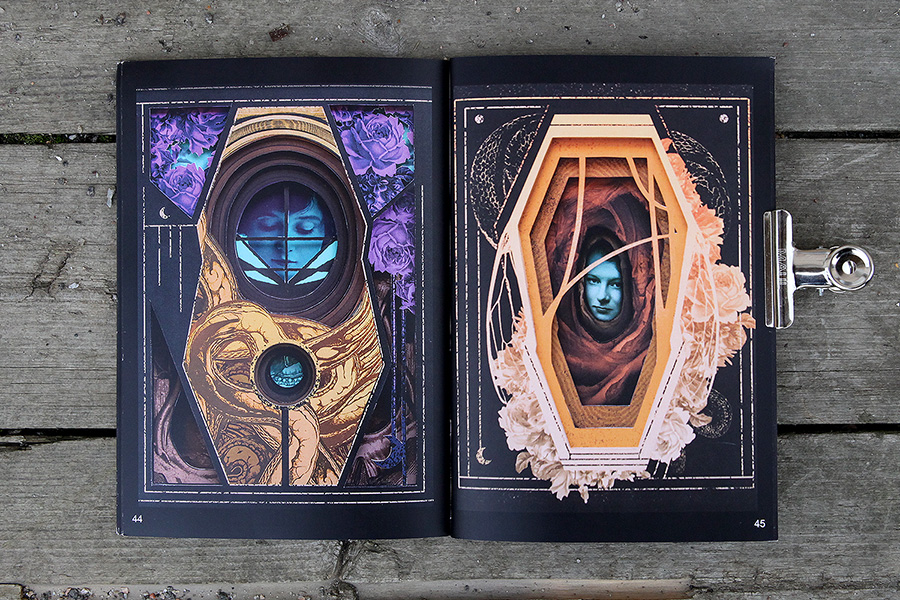 I got this book when it was released in 2018 and I decided that I need to review this one alone, but like many things, it was left buried into my To-Do pile…
The Obscene Parallel showcases the amazing detailed collages by Alex Eckman-Lawn. The Philadelphia, Pennsylvania based artist is known for these haunting, multi-layered, hand-cut paper collages. In his works he uses buildings and human figures/faces and then builds the collages with his recognizable layered style spacing so that each layer is spaced, giving the work a depth and soul – Each work is like a roughly dug open mine all way down into one's mind and psyche. Generally speaking, this 58 thick book takes you on a trip to the dark side by the impressive selection of his works. The publication is printed on heavy glossy black paper which highlights perfectly the prevalent dark horror and gloomy atmosphere.
Alex collages have been used in comic books, on album covers, book covers, T-shirts, music videos, newspapers, posters, etc and been featured in various major art magazines and shown in art spaces.
Like mentioned the Obscene Parallel was released in 2018 by independent British zine label Input Error – I highly recommend to get familiar with this release along with the other stuff they have and will put out.
Publication details – Alex Eckman-Lawn: Obscene Parallel
A5 format, 58 pages, released in 2018.
Published by Input Error (UK).